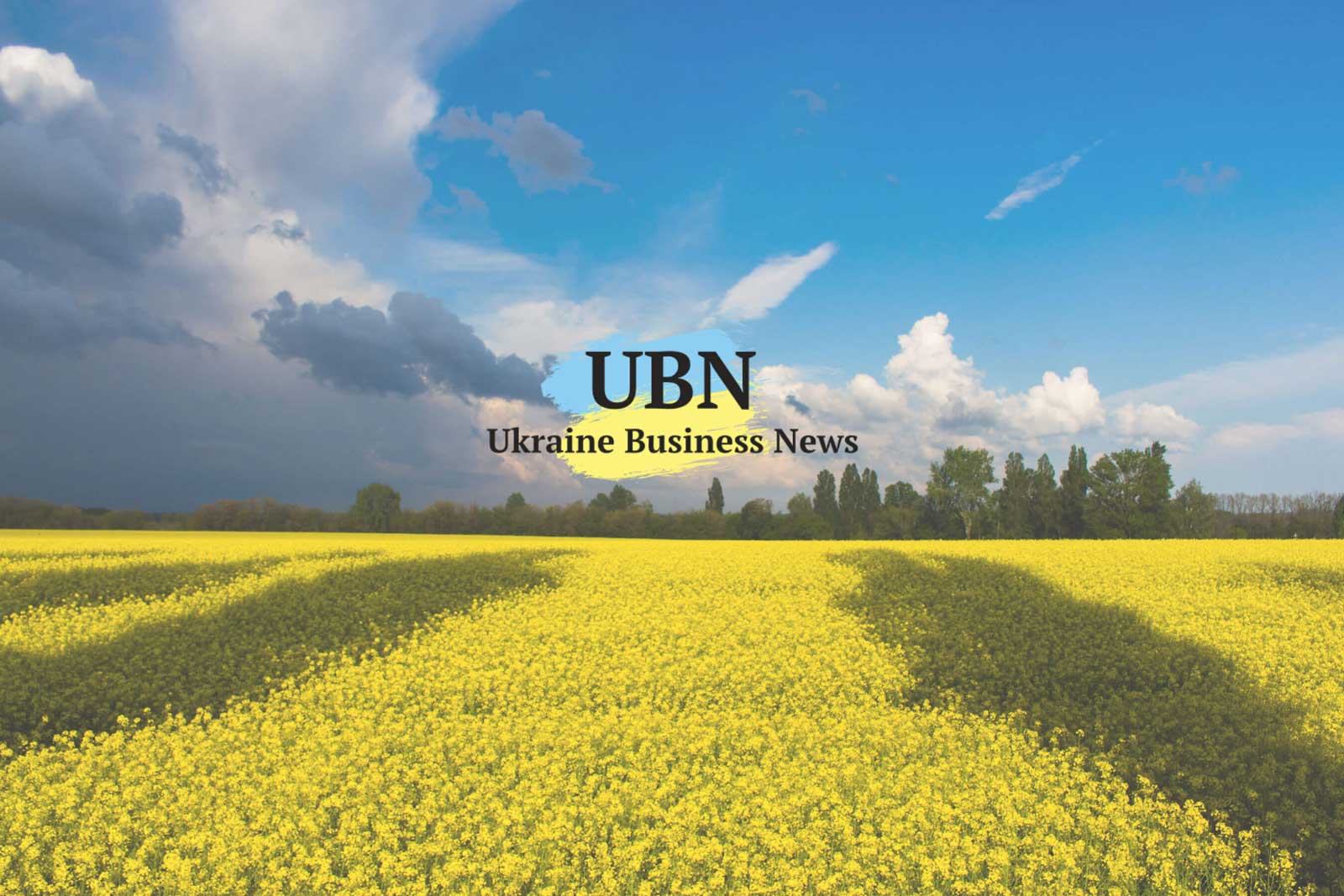 Allseeds, the seed crushing giant, plans an ambitious three-year, $200 million investment plan designed to culminate in a listing on overseas stock market by 2022, its CEO, Viacheslav Petryshche, tells Reuters. "Our plan is to hold an IPO in the next four years. We are considering Singapore, Hong Kong, Toronto," he says. It would be the first overseas Initial Public Offering for a Ukrainian company since 2012.
Based in Yuzhne, Ukraine's deepest Black Sea port, Allseeds investment plan includes: a $100 million new seed crushing plant to double crushing capacity; a $20 million tripling of dockside storage capacity, to 132,000 tons; a $20 million refining and bottling plant to bottle up to 500 tons of cooking oil per day; and a wheat flour plant capable of milling 500 tons of flour per day. Petryshche tells Reuters Ukraine must add value to its food exports: "Process and sell finished products."
Ukraine needs to graduate from exporting primary commodities to become a major participant in 'Global Value Chain' exports, the World Bank recommends in a new economic report. The bank says Ukraine's "strategic geographic location at the crossroads of Europe and Asia [and] the largest endowment of fertile agricultural land in Europe" give the country "a tremendous opportunity for Ukraine to boost exports of higher value-added and diversified products." While Global Value Chain exports account for less than 10% of Ukraine's total, other developing countries show the path: Poland – 27%; Romania and Turkey – 38%; and Vietnam – 59%.
Grain farmers complain that a lack of state railroad locomotives is causing farmers to miss port delivery deadlines. "Due to a lack of traction, wagons stand idle at stations and elevators," Ukrainian Agribusiness Club complains, charging that the farm gate to sea port turnaround time for a grain wagon has doubled in two years, to two weeks. As grain production rises, the farm group charges that only 500 of Ukrzaliznytsia's 2,500 locomotives work. Last week, the state railways told reporters that its 'youngest' freight locomotive was built in 2000. The average age for its freight locomotives is 40 years old.
In London, Infrastructure Minister Volodymyr Omelyan tells Reuters the government plans to allow private companies to run freight and long distance passenger trains on the tracks of Ukrzaliznytsia. A pilot plan for freight, with private locomotives and wagons, is planned for next year. On Thursday, the minister wrote on Facebook from London: "We discussed two large projects in the maritime and railway industry with British and American business that will change Ukraine."
In the first half of this year, the state railroad cut its personnel by 4%, to 266,000, a rail executive said Wednesday on a conference call with railway bondholders, organized by Dragon Capital.
The European Investment Bank has approved a EUR 50 million loan to help Ukrzaliznytsia and Ukravtodor, the highway agency, eliminate bottlenecks in European transport networks. The goal is to improve East-West road and rail ties with the EU, and to improve road safety. The loan is part of a larger, EUR 110 million project, but the bank did not specify the other sources of finance.
Post-Brexit, British officials plan to continue on a bilateral basis the free trade privileges Ukraine enjoys with the EU, British officials say in London in the framework of Ukrainian Week. Liam Fox, secretary of state for international trade, made these assurances in a speech at the conference. Separately, Alan Duncan, minister for European and American affairs made similar promises in a meeting with Ivanna Klympush-Tsintsadze, vice prime minister for European integration. Behind the scenes, a bilateral group is elaborating a more liberal trade agreement, building on the facts that Britain is Europe's largest food importer and Ukraine is Europe's largest food exporter.   
Highlighting the credit thirst of Ukrainian entrepreneurs, the German-Ukrainian Fund has extended EUR 12 million in loans to 112 small and medium businesses. The 15% annual interest rate is attractive in a country where the central bank's 'prime' rate is 18%. The National Bank of Ukraine reports Thursday that the annual interest rates for loans to established companies is 19.8%, to individuals – 32.1%..At these levels, most entrepreneurs borrow from friends or family — or drop their projects. Making the German program more attractive, Kyiv city and Ternopil region pay for half of interest payments on the project loans. Aiming to create more, better paying jobs, Kharkiv, Cherkasy, Volyn and Odesa regions negotiate to join the program for its second year.
A Bloomberg news feature on Ukraine's crypto currency scene — 'Bitcoin and Guns, That's the Only Way to Save This Country' – reports that daily crypto trades total $1.9 million. Aside from focusing on the 'Wild East' aspect of the sector, the 2,300-word article reports that a crypto currency bill is gradually advancing in the Rada. Sponsored by Oleksii Mushak, of President Poroshenko's party, the bill would impose a flat tax of 5 percent on income from "virtual assets," and would limit government oversight to the conversion of digital currencies to fiat currencies.
A new Ukrainian airline flying international routes is to be set up in Kherson by the end of this year, Infrastructure Minister Volodymyr Omelyan tells Reuters in London in a story headlined: "Ukraine seeks to bring in more airlines, sell airport contracts." Serving Kherson and neighboring Mykolaiv, Kherson International Airport also is the closest airport to Crimea, a region only served by flights to Russia. To further boost regional air traffic, Omelyan also told Reuters he hopes to offer at public tender the administration of "concessions of 3-5 airports early next year."
Indian and Chinese tourism to Ukraine could jump in 2019 if talks with Asian airlines bear fruit, Omelyan told Reuters. Currently, the only flights from Ukraine to Asia are carried out by UIA, to China and Thailand. Without naming the Asian carriers, Omelyan predicted they would start flying to Kyiv "most likely next year. We are already in discussions with them."
Next week, Kyiv residents win five new direct air routes to Europe and Israel. On Monday, El Al resumes flights from Boryspil and Tel Aviv. On Wednesday, Brussels Airlines starts direct flights from Boryspil to Brussels. From Sikorsky (Zhuliany), Wizz Air starts direct flights to Vienna on Thursday. On Friday, Ernest Airlines starts flights from Sikorsky to Rome and to Milan Malpensa.
For comments and story tips, Brooke is reachable at: jbrooke@ubn.news