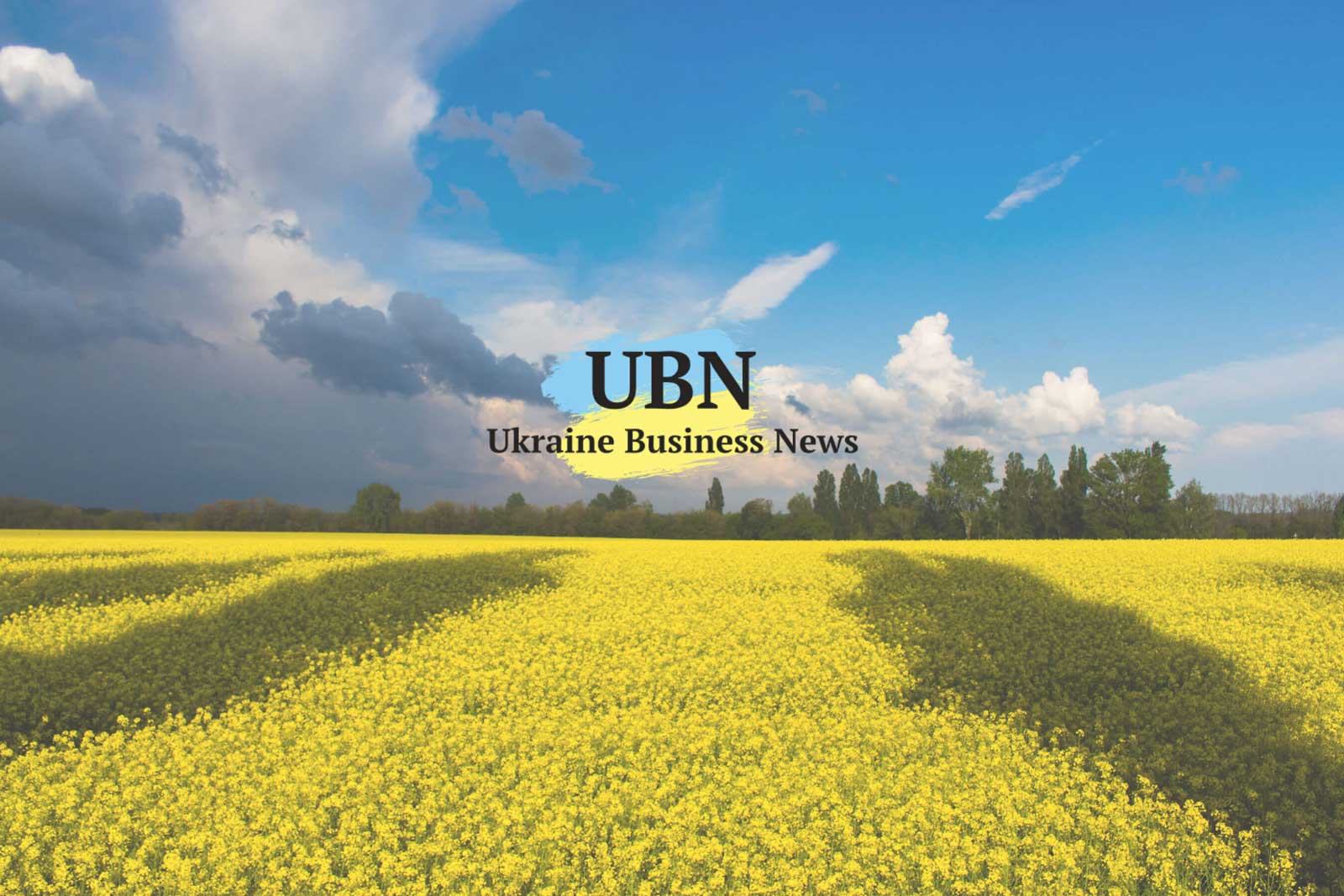 Friday, November 9
China and Ukraine Discuss an FTA…'Huge' Czech Interest in Investing in Ukraine…New Tax Concessions Will Bring More Used Cars from EU…Energoatom Confident that Russia Will Keep Supplying Nuclear Fuel…With New EU Flights to Kyiv, Ukraine Ramps Up EU Tourism Promotion
Ukraine proposes to China creating a bilateral free trade pact. Stepan Kubiv,  Economic Development and Trade Minister, proposed the pact yesterday in Beijing in a meeting with Liu He, a Deputy Prime Minister who is also vice chairman of the National Development and Reform Commission. Earlier in the week, Liu, a Harvard-trained economist, visited the Ukraine stand at the China International Import Expo in Shanghai. With China trade with Ukraine expected to hit $8.5 billion this year, Kubiv predicts it will hit $20 billion "in the next five years."
Kubiv made the proposal with the backing of President Poroshenko. In a letter he delivered to Liu, Poroshenko  said China and Ukraine have "today created a strong foundation" in bilateral relations and "it's time to start a new phase in developing the relations between our people." After the meeting, Kubov posted on Facebook that China is a natural next step, writing: "There is a new free trade agreement with Canada, completed free trade negotiations with Israel. We are completing negotiations with Turkey." China's reaction is unclear. Xinhua's report, headlined "Chinese vice premier meets Ukraine's first deputy PM," did not mention Ukraine's free trade proposal.
In Shanghai, China signed a draft loan agreement for construction of a highway bridge over the Dnipro, near  Kremenchuk, Ukraine's Infrastructure Ministry reports. Under discussion for two years, the one kilometer long bridge would bypass Kremenchuk, ending a bottleneck between Poltava's grain belt and the Black Sea ports.
China will import more sunflower oil and meal from Ukraine, under a deal signed Tuesday in Shanghai by Chinese state company CCEC and Ukraine's State Food and Grain Corporation. Sunflower oil is used largely for frying food. Sunflower meal, the residue of crushed seeds, is rich in protein and dietary fiber. It typically is used as an animal feed. In the recently completed marketing year, Ukraine, the world's largest sunflower oil exporter, sent to China 9% of its oil exports and 4% of its meal exports, Reuters reports.
Exports of organic grains – peas, wheat and corn – are expected to drop by one third this year, to 115,000 tons, APK-Inform forecasts. Several farms have lost their organic certifications.
Czech interest in investing in Ukraine is 'huge,' Radel Matula, the Czech Republic's ambassador to Ukraine, said yesterday at a press conference at Ukrinform. "This year, we have organized several business forums in Ukraine, which shows that Czech businessmen are interested in cooperation with Ukrainian partners," he said. "The interest is huge." Running short of labor, the Czech Republic streamlined the process this year of issuing work permits to Ukrainians. Last year, bilateral trade increased by 29%. This year, first quarter trade was up 35%, to $426 million.
After two days of car owner protests blocking streets outside parliament, the Rada approved a law that lowers excise taxes on imported cars and gives car owner 90 days to regularize their cars at discounted rates. In a new duty structure that could spark a greater wave of used car imports, the excise duty on cars up to five years old will be 400 to 600 euros. With Germany restricting diesel cars, many of these used cars are expected to go to Ukraine.
Despite these concessions, Interfax-Ukraine reports that car owners "shouted obscene language towards the parliament building, as well as the word "ganba!" or shame!" Fueling anger is Ukraine's enduring status as Europe's poverty pocket of low car ownership – 202 cars per 1,000 people. Among neighboring states, the rates are: Romania – 329; Hungary – 338; Belarus – 362;  Russia – 369 and Poland – 571.
Construction of $35 million, 40 km rail line is the solution to Russia's refusal to allow coal shipments from DTEK coal mines in Russia to DTEK's power plant in Luhansk, Dmitry Saharuk, General Director of DTEK Energy, tells reporters in Dnipro. With the energy security of the 1 million residents of government-controlled Luhansk at stake, DTEK asks Ukrzaliznytsia to build the spur line, a one year project. Earlier this week, DTEK ran out of coal and switched to gas, a move that will cost local electricity users $10-20 million a month.
Yuri Nedashkovsky, President of Energoatom, tells Interfax-Ukraine that he does not see any risk that Russia will stop enriching uranium from Ukraine's VostGOK mines in Dnipropetrovsk. The company is on the Kremlin's new Ukraine sanctions list. Enriched uranium fuels Ukraine's 15 nuclear reactors, source of half of Ukraine's electricity. Last year, President Poroshenko promised in Washington to phase out imports of nuclear fuel from Russia, opting to import from Westinghouse Electric Sweden. But six months later, in a new Energoatom contract, Westinghouse was allotted only one additional reactor, meaning that Russia's Rosatom is to supply 54% percent Ukraine's nuclear fuel through 2025.
Russia's sanctions are forcing UIA to suspend its flights from Kyiv to Astana until May. Russia's ban on overflights by Ukrainian carriers forces Ukraine International Airlines to make a two hour southern detour to get to Kazakhstan's capital. The airline also blames the cost of jet fuel, up 40% over last year. Air Astana flies three times a week from Boryspil to Astana, making the flight in 4 hours 30 minutes.
Last year, 2.5 million Ukrainians spent almost half a billion dollars on the services of Ukrainian tour operators. Of vouchers sold, 94% were for travel abroad, reports the Regional Development Ministry. Ukraine's top five operators are: Join Up! – 703,400 clients; Anex Tour – 453,800; Travel Professional Group – 240,700; TEZ Tour – 233,700; Coral Travel -199,800; and TUI Ukraine -136,200.
With Ryanair and Wizz Air turning Kyiv and Lviv into weekend 'city break' destinations for EU residents, Ukraine's Economic Development and Trade ministry is mounting Ukraine stands at three EU travel fairs this month. After participating this week in the World Travel Market in London, the Ukraine stand moves Nov. 22 to the International Travel Show TT in Warsaw. The following week, it will be at IBTM World in Barcelona, from November 27 to 29.
For comments and story tips, Brooke is reachable at: jbrooke@ubn.news