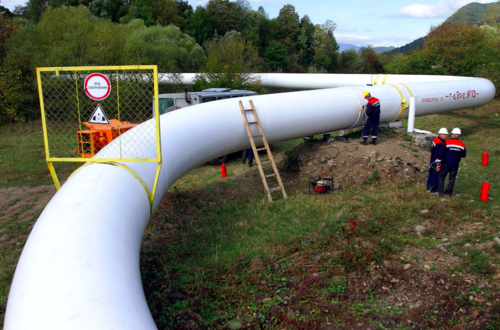 Russia is blocking 35 ships carrying cargo to or from Ukraine's Azov seaports Ukraine's Infrastructure Minister Volodymyr Omelyan charged Wednesday night.  "The Ukrainian ports of the Azov Sea, Mariupol, and Berdyansk are actually blocked by the Russian Federation for the entry and exit of ships," he writes on Facebook. "The goal is obvious – blocking the work of Ukrainian ports in the Azov Sea and gradually removing Ukraine from our legal territories, enshrined in international law."
As of 11 am Thursday, 12 ships were waiting near the Kerch Bridge for Russian permission and pilot assistance to pass through the Kerch–Yenikale shipping canal en route Mariupol, the port director of Mariupol writes on his Facebook page. In addition, he writes, 10 ships are awaiting permission to exit the Sea of Azov after loading cargo in Mariupol. First dredged in the 1870s, the maritime channel links the Black Sea and the Azov Sea and must be traversed with pilot assistance due to its relatively shallow average depth.
 In response to the blocking of ships, Federica Mogherini, the EU's High Representative for Foreign Affairs and Security Policy, stated: "The European Union expects Russia to ensure unhindered and free passage through the Kerch Strait to and from the Azov Sea, in accordance with international law."
The EBRD approved Wednesday an EUR 150 million loan to a Norwegian project to build a wind power farm on Lake Syvash, facing Crimea. Located 25 km west of the Sea of Azov, the nearly EUR 400 million project by Norway's NBT would be on the edge of a threatened Russian land corridor connecting Donetsk and Crimea.
KfW, German's State Development Bank, is negotiating an EUR 150 million loan to upgrade Odesa port and to repair two highways in the east: Mariupol to Zaporizhia, and Pokrovsk, Donetsk to Mykhailivka, Luhansk. According to deputy Infrastructure Minister Victor Dovhan, KfW is also interested in helping to finance electrification of rail tracks to Ukraine's Black Sea ports.
 With martial law covering 10 border regions until Dec. 26, the American Chamber of Commerce in Ukraine is advising "a business as usual approach until further notice." "We have launched a special task force to monitor, liaise with authorities and support members," writes Andy Hunder, Chamber President. "We are monitoring commercial vessels coming in and out of the Mariupol and Berdyansk ports in the Azov Sea.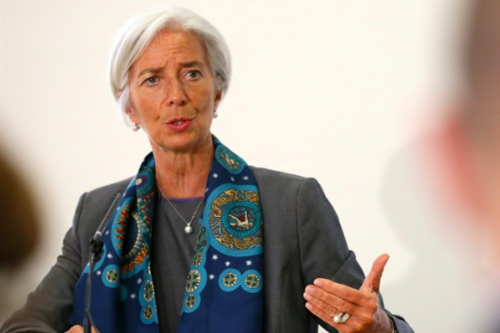 IMF Managing Director Christine Lagarde said Thursday that the IMF Board will review the standby program with Ukraine after Dec. 10. "The preliminary assessment is satisfactory and the process is expected to be completed shortly," she said after having a 'constructive' telephone call Wednesday night with President Poroshenko. Bloomberg reports that the first tranche of the IMF program could be $1.4-1.5 billion.
Dragon Capital writes: "The latest upbeat statement from the IMF signals that the IMF Board is likely to approve a 14-month $3.9bn Stand-by program for Ukraine by the end of the year."
Concorde Capital's Alexander Paraschiy writes: "All this confirms our expectation that Ukraine will receive the first tranche under new $3.9 billion stand-by loan program with the IMF by the end of this year."
 Gazprom says that 300 km, or 25% of the total 1,220 km, of Nord Stream 2 has been laid on the Baltic seabed, offshore of Greifswald, Germany and in the economic zone of Finland. According to the Russian state energy company, the twin tube line will be completed on schedule, about this time next year.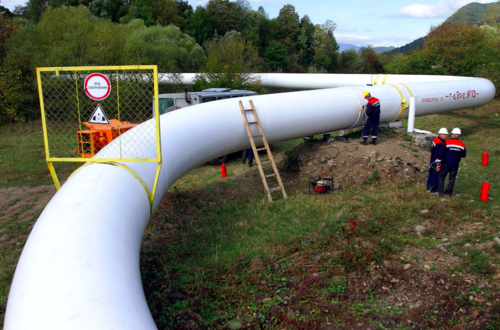 Ukraine's gas transportation system is cheaper and more reliable than Nord Stream 2, Prime Minister Groysman told German Federal President Frank-Walter Steinmeier when they met Thursday in Berlin. Earlier in the day, at the opening of a Germany-Ukraine business forum, Chancellor Angela Merkel said: "Despite the different opinions about the North Stream 2, we fully support the status of Ukraine as a transit country of gas." She said Germany will be able to control the volume of gas supplied by Nord Stream 2.
As of Thursday, Ukraine's farmers harvested a record 68.5 million tons of grain from 14.5 million hectares, 98% of the forecast area, reports the State Statistics Service. The previous record was in 2016 when 66 million tons of grain were harvested. Last year, the harvest fell to 61.3 million tons.
Since the start of the grain marketing year, on July 1, Ukraine has exported 17.6 million tons of grain. Largely passing through the Black Sea ports, this flow of food includes: 9 million tons of wheat were exported, 5 million tons of corn and 3 million tons of barley. In the last marketing year, ending on June 30, Ukraine exported 39.4 million tons of grain, according to the Ministry of Agrarian Policy and Food. This marketing year, exports are expected to rise 8%, hitting 42.5 million tons.
Real, inflation-adjusted wages were up 14.2% yoy in October, to $328 per month, the State Statistics Service reports.  As usual, the highest monthly wage was in Kyiv — $493. The National Bank of Ukraine expects real wage growth will slow to 7% in 2019 and to 5% in 2020.
Through October, retail sales are up 5.4% yoy, the State State Statistics Service reports. The highest growth was observed in government-controlled Luhansk – up 27%; government-controlled Donetsk – up 12.9%;  Zakarpattia – up 11.5%; and Poltava – up 11.4%. ICU view: Consumer demand will remain the key driver of economic growth for the rest of 2018 and 2019 thanks to rising real disposable income of households against the backdrop of a further increase of remittances, a 12% minimum wage hike since January 2019, and a tight labor market.
Ukraine's largest e-commerce companies, Rozetka and EVO Group, are merging this week, after winning approval from Ukraine's Antimonopoly Committee on Tuesday. Rozetka bought a 56 percent stake in EVO from Naspers, the South Africa-based multinational internet and media group. Rozetka and Evo plan to create a new enterprise, placing all their online stores they own under one umbrella, including Bigl, Crafta, Deal, Kabanchik, Prom, Shafa and Vchasno.
For comments and story tips, Brooke is reachable at: jbrooke@ubn.news