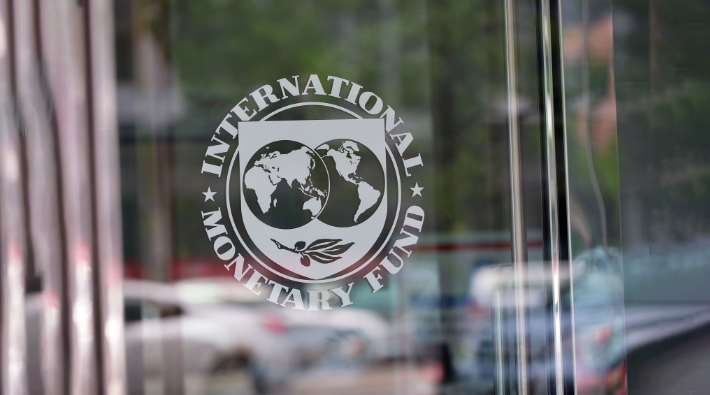 Although the IMF review mission stayed in Kyiv for half of the expected two weeks, it left Wednesday on a positive note. "The IMF staff team has had very productive discussions with the Ukrainian authorities, including with President Zelenskiy," team leader Ron van Rooden said Thursday. "The team has found that fiscal and monetary policies remain on track, and it stands ready to return to Kyiv to continue discussions after the forthcoming parliamentary elections as soon as a new government has clarified its policy intentions."
Timothy Ash writes: "Supportive comments from the IMF. Clearly the Fund is eager to keep Ukraine engaged through the election campaign, hoping to work up a beefed up programme when the new government is in place in September."
The IMF team arrived from Washington on May 21, the day after President Zelenskiy announced he was dismissing parliament. Prime Minister Groysman immediately said he was resigning. On Thursday, the Rada failed to support the resignation, meaning that he will continue in office through the July 21 snap parliamentary elections.
Foreign investment in Ukrainian government treasuries inched up again with Tuesday's weekly auction, rising 2.1%, to UAH 42.3 billion, or $1.6 billion. Attracted by high interest rates and a stable currency, foreign investors have increased their holdings in the internal state bonds almost seven-fold since the start of the year.
Foreign investor interest in hryvnia bonds, combined with the political transition period mean that the Finance Ministry plans to focus this summer on hrvynia bond sales, pushing off new Eurobonds until late summer or early fall, Liga.net reports, citing Wednesday's Finance Ministry/IMF conference call with investors.  With demand strong, the Finance Ministry cut the interest rate on its 3.5 month treasuries from 18.5% last week to 17.89% this week.
With Naftogaz needing cash to fill reservoirs with 20 billion cubic meters of gas before the winter, US Energy Secretary Rick Perry told reporters in Kyiv last week that the US could provide guarantees to Naftogaz for the placement of Eurobonds for $2 billion. "This is one of the possible solutions," he said.  "However, there may be other financial sources. There are different ways to finance the purchase of gas."
 World class port operators are starting to work in Ukraine's Black Sea ports, Serhiy Vovk, director of the Center for Transportation Strategies, told Odesa's Ukrainian Ports Forum 2019
P & O Maritime entered Ukraine over the last year, first towing vessels in Pivdennii (Yuzhne), then in Chornomosk, and this month, in Odesa.
South Korea's Posco International bought 75% of a grain terminal in Mykolaiv.
Cargill will open in September a joint venture terminal in Pivdennii capable of handling half a million tons of grain a month.
The Louis Dreyfus company and its Ukraine partner, Brooklyn-Kyiv, signed an agreement at the Forum to build a 3 million ton a year grain terminal in Odesa.
 As bigger and bigger ships serve Ukrainian ports, a record load of 63,000 tons of Ukrainian sunflower meal is approaching China. In mid-May, the JY Lake, a Panamax-class vessel, took on the load, partly at Mykolaiv's Nika-Tera terminal, and partly in the waters off Ochakiv, with floating cranes. Ukraine's previous record was 62,000 tons of meal shipped in January.
Aiming to transform Pivdennii port into 'the Black Sea-Mediterranean vegetable oil hub,' the Allseeds Group has more than doubled its storage tank capacity for sunflower and soy oil to 100,000 tons. Pumping 1,200 tons of cooking oil an hour, the company can now simultaneously load six ships docked at its Pivdennii six quays. Under its investment plan, the company plans to triple its oil handling capacity by the end of 2021.
Catering to Ukraine's surging market for used cars from the EU, Euro Marine Logistics has started regular service between Greece and Chornomorsk of the "City of Amsterdam," a roll-on/roll-off vessel. Just as Ukraine lowered import duties on late model year used cars, European countries and cities started imposing restrictions on diesel cars. In Ukraine, sales of used car imports now outstrip sales of new cars.
Shipbuilding and ship repair – a 200-year-old business in Ukraine – are reviving after  a deep post-Soviet decline, according to statistics posted on sudostroy.com news site. Revenues for the industry climbed by one third last year, to $113 million. Last year, 108 boats were repaired and 25 boats were built.
Examples:
Smart Maritime Group, which has shipyards in Mykolaiv and Kherson, is building a third 110-meter, €2 million chemical tanker for Holland's Veka Group. Smart Maritime Group revenue doubled last year, to $23 million.
The Danube Service Company shipyard in Izmail completed its second barge for the Grain-Transshipment Company. This Mykolaiv-based company is using the Izmail shipyard to renovate its entire fleet of eight barges for use on the Dnipro and the Southern Bug.
Nibulon puts to work in September, 'Nibulon Max,' a new transshipment vessel that will allow the company to transfer total of 40,000 tons of grain a day from river boats to sea vessels, without using land ports. Nibulon has a fleet 75 vessels, largely built in the company's Mykolaiv shipyard.
Artel-Stroy of Mykolaiv is building a third tourist catamaran for Nibulon. Designed to carry 120 passengers, the 3-deck vessel will make summer excursions on the Dnipro, the Bug estuary and the Black Sea coast.
Regional airports received a boost last week as SkyUp started regular flights from Kharkiv, Odesa and Zaporizhie to Barcelona. Through June 11, SkyUp rolls out new flights from Kharkiv to Odesa, Rimini, Kutaisi, Larnaca and Paris. Next week, SkyUp starts flying from Odesa to Kutaisi and Rimini. On June 15, UIA starts flying three times a week between Odesa and Vilnius.
Targeting the Ukrainian market, Ryanair has unveiled a Ukrainian language version of its reservations website. By Nov. 1, Europe's largest airline plans to double its Ukraine routes, to 33. On June 16, Ryanair starts flying from Odesa to Krakow and on June 17 from Kharkiv to Krakow.
Note from the Editor: On Tuesday, I look forward to attending the annual Ukraine corporate bond conference held by BCP Securities, the U.S.-based global Emerging Markets investment bank. Meeting at the Hyatt Regency Library, eight corporate bond issuers will present. For sign ups or more information, contact Janna Anikina at: janikina@bcpsecurities.com