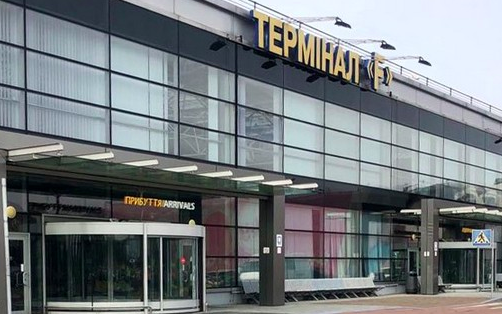 The three oil and gas blocks sold at electronic auction should trigger almost $250 million in exploration and production investment, says Stepan Kubiv, Economic Development Minister. Sold Wednesday by online auctions on ProZorro, the blocks went for a total of $5 million, about triple the opening price. Kubiv said: "Simple and competitive access to special permits for subsoil use is a boost to increase our own production." Concorde Capital's Alexander Paraschiy writes: "This was the first transparent tender for the sale of oil and gas licenses in Ukraine. If such tenders become a regular occurrence, they will benefit the nation's investment climate and energy independence."
Gazprom says it has built one third of Nord Stream 2, the Russia-Germany Ukraine bypass gas pipeline. "At this point, in the Baltic Sea are laid 818 km of pipes – exactly one third of the total length of the pipeline," Russia's state gas company reports. On Tuesday in Brussels, Naftogaz managing director Yuriy Vitrenko predicted that Nord Stream 2 will be commissioned at the end of this year and the no Russian gas will flow through Ukraine next year.
Holland's Royal De Heus, one of the world's top 10 animal feed suppliers, is buying majority control of D-Mix, a Lviv region manufacturer of food for chickens and pigs. With a capacity to make 80,000 tons of soy and sunflower-based feed, D-Mix is about to start building a multi-million dollar pre-mix plant at their Zolochiv site. Betting on beef and dairy herds expanding in the 2020s, Koen de Heus, CEO of the family owned multinational, says: "We believe that our extensive experience in international livestock farming and the animal feed sector will also be of value in further professionalizing livestock farming in Ukraine."
The government will spend $130 million this year to turn around the gradual decline of the national livestock herd, Olga Trofimtseva, Minister of Agrarian Policy and Food, told the International Dairy Congress in Kyiv. Of this amount, about half will be for rebuilding milking barns and fences and purchases of modern equipment. For households, the subsidy for keeping a milk cow is raised to $33, paid twice a year.
Kormotech, a Lviv region producer of cat and dog food, is building a wet food plant in Lithuania and is expanding its dry food production in Ukraine by 50%, to 46,000 tons. To reach a target of exporting 50% of production by 2023, the company is entering new markets — in South America, Hungary, Lebanon, Libya, and the Czech Republic. The company sells its pet food under the brands Optimeal, Club 4 Paws, Meow!, and Woof!
Inflation slowed in February to 8.8% year over year, reports the State Statistics Service.  This was down from 9.8% for 2018. The National Bank of Ukraine predicts inflation will end this year at 6.3%.  The IMF and World Bank predict 7.3%.
Work is to start this spring on doubling to four lanes the 200 km Lviv-Rivne section of the M-06, cutting drive times in half, to 90 minutes. This is a key section of the main truck route west from Kyiv and Zhytomyr to the Polish border. Construction will include building bypasses around towns on the way, reports the Center for Transportation Technologies, citing Ukravtodor, the state highways agency.
Hungary plans to build next year a new highway bridge over the Tisa River near Chop, the Zakarpattia border town. In addition, both countries are working to cut travel times on the new Mukachevo-Budapest train to six hours, from seven. Work also is underway to put to use Hungarian loans for Zakarpattia road rebuilding, first offered two years ago, reports Ukraine's embassy in Budapest, citing a meeting Friday between Hungarian diplomats and Ukraine Infrastructure ministry officials.
Taking trucks off roads, Ukrzaliznytsia expands its increasingly popular container freight service, launching a new train running the north-south length of the nation, from Belarus to Romania. On Wednesday, the first train rolled — from Udritsk on the Belarus border to the Chernivtsi rail crossing with Romania, a 1.5-day trip. Started in earnest two years ago, Ukrzaliznytsia's container service has expanded to 10 domestic trains and eight international transit trains.  Yevhen Kravtsov, chairman of the state railroad, said: "This guarantees shipper the reliability, safety, and speed of delivery of products on the principle from door to door."
Boryspil's Terminal F reopens March 31, relieving congestion at Terminal D, which handled 1 million passengers a month last year. Airlines moving to Terminal F are: Aigle Azur, Laudamotion, Ryanair, and SkyUp. Terminal F will also handle some flights by: Air Serbia, Bravo Airways, Bukovyna, FANair, Iraqi Airways, Wind Rose and YanAir. "Charter and low-cost carriers operating point-to-point direct flights will operate in Terminal F," Yevhen Dykhne, first deputy director of Boryspil, writes on Liga.net. Airlines handling transfer passengers and codeshares will stay in Terminal D.
By refurbishing and reopening regional airports, Ukraine could triple its air passenger market to over 60 million people a year, Infrastructure Minister Volodymyr Omelyan tells Channel 5 TV. "We will be able to reach it quickly enough if we invest in airports," the minister said. He noted that Ukraine's air traffic increased last year by 25%, hitting 20.5 million passengers.
Ryanair is to start flights from Kharkiv this fall, making Kharkiv Ukraine's second city to be served by Europe's largest airline. The main destinations under negotiation are cities in Poland, Germany and the Baltics, Vladislav Ilyin, the airport's marketing director tells 'On Vacation' (U Vidpustku) website. He says: "We plan that this year Ryanair will fly from Kharkiv." Serving Ukraine's second largest city, Kharkiv airport registered a 19% jump in traffic last year, to almost 1 million. Airport officials also are negotiating with Wizz Air about adding more German routes, beyond the sole Kharkiv-Dortmund flight.
New flights and new frequencies were approved by Ukraine's Aviation Service Commission. Jonika airline won the right to fly Kyiv-Gothenburg, Sweden and Kherson-Erbil, Iraq. UIA won the right to increase the frequencies of its flight from Kyiv Boryspil to Toronto to five times a week and to Paris to 18 times a week. SkyUp won the right to increase the frequencies of its flights from Boryspil to Alicante, Spain to four times a week and to Tbilisi to daily. In June, UIA plans to start flights from Kherson to Burgas, Bulgaria.
Betting on foreign travel growth, Azur Air Ukraine is doubling its long-haul fleet by leasing two more Boeing 767-300s, reports Karen Antonov, charter airline's company's general director. The additional planes will allow Azur to offer business class on its flights to Barcelona, Egypt, Tunisia, and Turkey.
For comments and story tips, Brooke is reachable at: jbrooke@ubn.news