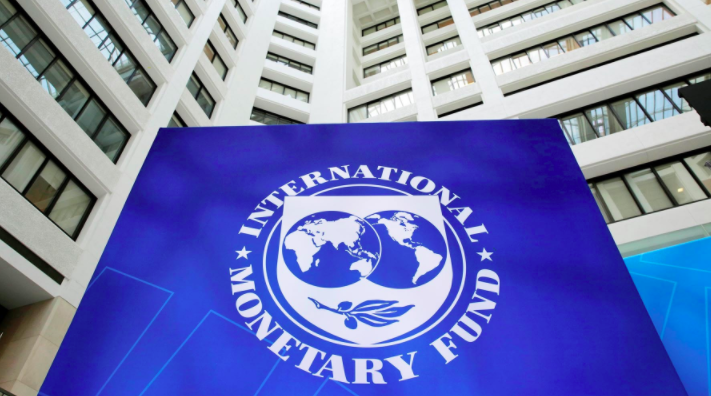 In a turning point for Ukraine, the Rada meets tomorrow to debate a banking bill that would unlock up to $10 billion in aid from the IMF and international financial institutions. With debt repayments peaking during this economic crisis year, Ukraine needs the money and an international seal of approval for its economic policies.
"Bill would stop oligarch Igor Kolomoisky from overturning nationalisation of PrivatBank," headlines the Financial Times. "The legislation will prevent former owners of 100 Ukrainian banks that were nationalised or wound up during a sector-wide clean-up from regaining control of their assets through the courts," Roman Olearchyk reports from Kyiv. The IMF also demands that the Rada pass a bill that would create a private farm land market in Ukraine, reports Bloomberg.
With Kolomoisky allies lobbying to block the bill, free market opposition parties are joining with members of President Zelenskiy's ruling Servant of the People Party to support it. The American Chamber of Commerce urges: "Ukraine's Parliament must take bold, decisive, and rapid action this week to vote on necessary legislation to conclude the deal with the IMF that will enable disbursements to start in the near term."
As the coronavirus quarantine pushes Ukraine into recession, some media voices urge Ukraine to default on its debts, warns Vladyslav Rashkovan, Ukraine's representative to the IMF. "They say only cowards pay their debts," Raskhovan writes on Facebook.  "I'll just cite below the words that stand on a par with the word 'default': devaluation, inflation, bankruptcy, empty shops, bank raids, social protests, street violence, looting, international isolation." For Rada members who are wavering he recommended looking at "vivid pictures from Argentina, Ecuador, Russia and some other countries that are associated with the word 'default'."
ArcelorMittal Kryvyi Rih, Ukraine's largest mining and metallurgical plant, is cutting personnel and production, the company reports. For a mix of commercial and epidemiological reasons, some units are closed, others work staggered shifts, and many office workers work from home. The mill is renting 48 buses to compensate for the lack of public transport.
Interpipe, Ukraine's pipe and wheel giant, is preparing for sales to drop this year by 30% to 50%. Low oil prices cut oil company drilling plans, dragging down pipe sales, Fadi Hraibi, the company's CEO, tells Interfax-Ukraine. Although rail wheel production was up 17% during the first two months of this year, compared to Jan/Feb 2019, Hraibi forecasts that the European recession will force cuts in railroad investment. Hraibi intimated that job cuts will be inevitable among the workforce of 12,000, largely based in Dnipro. The company is owned by Viktor Pinchuk.
Kremenchuk Steel Casting Works will close Wednesday, putting almost 1,000 workers out of work, reports Kremenchuk Gazeta. Workers told the city newspaper that sales are falling and the company has trouble getting workers to work because of anti-coronavirus controls on buses. Part of the TAS Group, the Poltava Oblast factory is owned by Sergiy Tigipko.
From North Dakota to Kremenchuk: Odesa port is unloading 80,000 tons of US Bakken shale oil. The oil is to be pumped 400 km northeast to Ukraine's sole working refinery, in Kremenchuk. Last year, Odesa received its first shipments of US shale oil, unloading three tankers for a total of 250,000 tons.
For the first time in three days, the central bank sold dollars Thursday to defend the hryvnia – only $11 million. On Monday, in the only other sale of the week, the National Bank of Ukraine sold $50 million. Today, the official exchange rate is 28.14 hryvnia / dollar — 12.4% less than the March 9 rate of 25.03. The central bank reports that 75% of Ukraine's bank branches are open.
To fight coronavirus, the government plans to raise domestic borrowing by $5.3 billion, external borrowing by $4.7 billion, and to create a budget stabilization fund of $4.4 billion, says Oleksiy Honcharenko, a Rada member from former President Poroshenko's European Solidarity Party On the spending side, the government proposes cutting spending: for the Supreme Anti-Corruption Court by 22% for the  Veterans Affairs Ministry by 30%; for road safety by 15%;  and support for regional development, movie making, theaters, sports and the Ukrainian Book Institute.
Spending to mitigate the social impact of the coronavirus quarantine will eat up 15% of the big road spending program planned for this year, reports Delo news site. The Finance Ministry wants to diver $310 million from the $2 billion roads project. Last week, Zelenskiy said: "We have no right to completely stop the country. The Big Construction project must be continued, but everything must be done safely."
Three weeks after the first reported coronavirus case in Ukraine, there have been 162 confirmed cases. Eight Ukrainians have died, five here and three in Italy. It is not known how many light or asymptomatic cases there are. The Foreign Ministry reports that 21 Ukrainians are being treated outside the country.
Tale of Two Nations:
China shipped to Ukraine over 250,000 COVID-19 tests along with 600,000 medical masks and mechanical ventilators. Delivered Monday by a Ukrainian Air Force Il-76 strategic airlift jet, the 20-ton shipment was partly paid for by Jack Ma, co-founder of Alibaba Group Holding Ltd. Zelenskiy met with Chinese ambassador Fan Xianrong in Kyiv on Tuesday, thanked him for the medical aid, and asked for more.
At a Russia-Ukraine road crossing last week, Russian officials held up for three days a tractor trailer from Uzbekistan loaded with cotton gauze for Ukrainian production of medical masks and protective garments. "On the eve of the peak of the epidemic," Alexander Sokolovsky, owner of Textile-Contact, complains on Facebook.  Noting that in 2014, he lost a big garment factory in Donetsk, he writes: "Now you don't let our garment workers get the raw materials paid and produced in Uzbekistan, which simply crossed in transit the territory of Russia?" It appears the cargo was released over the weekend.
Poland's farmers and builders are lobbying Warsaw to hold on to their Ukrainian workers. About 20% of Poland's Ukrainian construction workers have gone home and won't come back until borders are reopened, Poland's Association of Construction Employers warns in a Bloomberg article headlined: "Shut Border Risks $47 Billion Migrant-Based Polish Industry." Similarly, Poland's Farmers and Agricultural Organizations tells Euractiv:  "Employees from Ukraine permit Poland to maintain the same level of production in the food industry." With an eye to Germany's move last week to guarantee that season farm workers keep coming, Poland plans to extend visas and to suspend fines for overstays, Reuters reports from Warsaw.
Last call: Tomorrow, UIA's last scheduled international flights depart Kyiv Boryspil for New York, London, Bangkok, Paris, Frankfurt, and Brussels. After Friday, UIA has no scheduled flights until the end of the national quarantine, on April 24. The airline has closed its call center and its downtown Kyiv ticket office. Customers are asked visit the UIA site and to open a 'feedback form' to make changes to a ticket, to get a refund, or to get an electronic voucher for a new ticket later this year.
Through Sunday, SkyUp Airlines will be flying Ukrainians home from 19 EU cities. After these flights, Boryspil closes until April 24. As of last Tuesday, Ukrainians are not allowed to leave the country for tourism.
From the Editor: Paris-on-the-Dnipro or Buenos Aires-on-the-Dnipro? That is the choice that the Rada faces tomorrow. Having spent 15 years in and out of Argentina on reporting assignments, I hope the Rada comes down on the side of Paris. Deep down, a critical mass of Argentines believe that life is unfair and they should not have to repay their debts. Indeed, life is unfair. In the 1920s, Argentina had the 7th largest economy in the world. After a century of defaults, Argentina now is in 28th place. A default culture is a dead end culture. Best Regards, Jim Brooke jbrooke@ubn.news