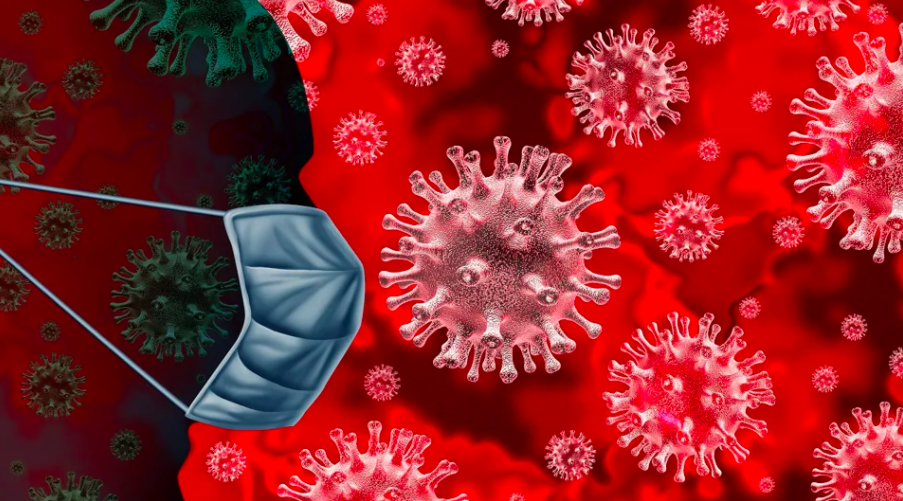 Friday, March 20
COVID Chaos: Half a Million Ukrainians Out of Work?...Germany's Economy Shrinks...In Ukraine, Bank Branches Close, Supermarkets Cut Hours, Presses Stop, Electricity Use Fizzles...Before March Devaluations, Kyiv and Moscow Tied for Cost of Living.
Ukraine's coronavirus shutdown could leave up to half a million Ukrainians unemployed, calculates Timofei Milavanov, Economy Minister until two weeks ago. "How many people will be left without work as a result of the crisis? In my opinion, from 170 to 500 thousand people. And this is a conservative estimate," Milovanov writes on Facebook, drawing on Q1 data from China. "The most vulnerable to job loss during the crisis are informally employed workers. In Ukraine, this is about 20% of the total number of employees, or 3.4 million people. Of these, 22-23% work in the areas of trade, minor repairs, food, hotels and transport. That is approximately 700 thousand people."
Depending on the duration of the coronavirus shutdown, the GDP of Germany, Europe's biggest economy, will shrink this year by 4.5% to 8.7%, according to a forecast by the Institute of World Economy in Kiel. A shutdown through April would mean a €150 billion loss of economic activity and 4.5% drop for the year. If the disruptions stretch through August, Germany's GDP will fall by 8.7%. So far, the most affected sectors are: aviation, car manufacture, leisure and hospitality.
Germany's business mood index suffered this month its sharpest drop since 1991, regressing to the level of a decade ago, reports the Munich-based Ifo Institute for Economic Research. "Germany's economy is fast moving towards a recession," Ifo CEO Clemens Fust said, citing the two-week survey which was completed Wednesday. Germany rivals Poland as Europe's largest investor and trading partner for Ukraine.
The closing of Kyiv's metro is cutting clientele and making commutes impossible for many employees, forcing banks to close office and supermarket to reduce their hours. Credit Agricole has closed 10% of its 150 branches, Pivdenny has closed 20% of its 98 branches, Alfa-Bank Ukraine has closed 20% of its 250 branches, reports Interfax-Ukraine. All banks were cutting their hours and closing for a midday disinfection break. Fozzy Group and Novus are trimming their supermarket hours, largely so employees can get home.
Ukrainian Media House, publisher of 16 newspapers and magazines, is suspending work for the length Ukraine's quarantine, officially two weeks. In addition to seeking to protect the health of employees, the company cites on its website the closing of news kiosks and "the inability to organize timely printing, delivery and sale of newspapers."
Electricity consumption has decreased by 5% in Ukraine since the introduction of quarantine measures, reports Ukrenergo National Power Company. Tuesday and Wednesday saw the shutdown of the nation's three city subway systems – all major power consumers.
The dip in electricity use may render partly redundant a new 65% duty on Russian electricity and coal imports. When the duty comes into effect,  on April 1, electricity imports will no longer be needed. For coal, Ukraine maintains a high price — $80/ton for steam coal — largely to subsidize Ukraine's inefficient mines. The benchmark price for steam coal in Europe is $50/ton, a price that Russian coal companies can meet. 
Concorde Capital's Alexander Paraschiy writes of the Cabinet of Ministers' Wednesday decision to tax Russian coal: "The key beneficiary of this decision will be DTEK Energy (DTEKUA), which produces almost 90% of steam coal in Ukraine."
In April, Ukraine hopes to win approval for IMF funding from a $40 billion Rapid Financing Instrument designed to give emerging market countries quick relief from coronavirus stress. "The results of the negotiations will be in the coming weeks," Yakiv Smoliy, governor of the National Bank of Ukraine, was quoted Thursday by the central bank's press office.
Concorde Capital's Alexander Paraschiy writes of Ukraine's looming financing squeeze: "[Ukraine has] to repay $4.1 billion in external loans in April-December 2020, and now it looks like refinancing these amounts on the private market is impossible. Therefore, boosting multilateral financing for Ukraine is essential. We expect that Ukraine's parliament will adopt two bills in April that will open the window for IMF's EFF loan, and the IMF will be more generous than had been expected."
Tax relief in the time of coronavirus: President Zelenskiy signed on Wednesday a law 1) waiving penalties for tax violations from March 1 to April 30; 2) establishing a temporary pause on audits and investigations March 18 to May 18; 3) extending to July 1 the deadline for declaring and filing annual income taxes; and 4) exempting non-residential real estate owned by individuals from property tax from March 1 to April 30.
To start replenishing banks with foreign currency banknotes, the central bank exchanged €35 million in cash for non-cash currency with six banks on Thursday. Today, the National Bank of Ukraine promises to make up to €100 million in notes available for exchange. Next week, more euro and dollar banknotes are to arrive here. The central bank says the top 10 banks with foreign currency accounts are: PrivatBank, Oschadbank, Alfa Bank, Ukreximbank, Ukrgasbank, UkrSibbank, FUIB, Raiffeisen Bank Aval, OTP Bank and Pivdenny Bank.
The central bank sold $200 million yesterday, guiding the hryvnia official exchange rate down to 27.80/dollar today. Since the March 9 banking holiday, the central bank has spent $1.7 billion, letting the hryvnia devalue by 11% against the dollar. Following this strategy of controlling mini-devaluations, the central bank sold $200 million Wednesday and $300 million Tuesday. In a posting on Facebook, central bank officials maintained their policy of not adopting foreign exchange controls. Ukraine's foreign currency reserves are $25 billion.
Last year, the hryvnia was the world's strong performing currency against the dollar, appreciating by 14%. Exporters and companies with expenses in dollars complained to the government.
Due to last fall's strong hryvnia, Kyiv's cost of living rose to tie Moscow's, according to the latest Economist Intelligence Unit's Worldwide Cost of Living Index. Based on 160 prices taken last fall in 133 cities, Kyiv climbed 22 places to tie with Moscow at 86th place. Since March 4, the ruble has lost 20% of its value against the dollar.
Ukraine has 21 confirmed cases of coronavirus and three fatalities, the Health Ministry reported Thursday. By region, they are: Chernivtsi Oblast-10 cases (one fatality); Zhytomyr – 2 (one fatality), Kyiv City – 3; Kyiv Oblast – 2; Dnipropetrovsk – 2; Donetsk – 1; and Ivano-Frankivsk Oblast – 1 (one fatality).
A UBN reader writes, citing health professional friends in Rivne and Dnipro: "In both cities, there seems to be an unusually, very high rate of incidences of pneumonia. These sufferers have been diagnosed with pneumonia only. In Dnipro, they are lining the hospital corridors. This is flu season, I know, but the incredibly high incidence of pneumonia, leads to the possible conclusion that many people may not be included in the diagnosis of COVID-19, and are not being tested for COVID-19."
From the Editor: One year out of Kyiv Mohyla, entrepreneur Sofiya Terebova and her new bakery, March&Co, have run straight into the confectioners perfect storm. All the Kyiv cafes and restaurants that bought her quality cakes are closed. Sofiya is fighting back with "#quarantinecake – special offering of two cakes for people you love." In this time of crisis, we all should pitch in — and this way you get a 1 kg  Berry Viola or Chocolate-Caramel cake delivered to your door! With Best Regards, Jim Brooke jbrooke@ubn.news