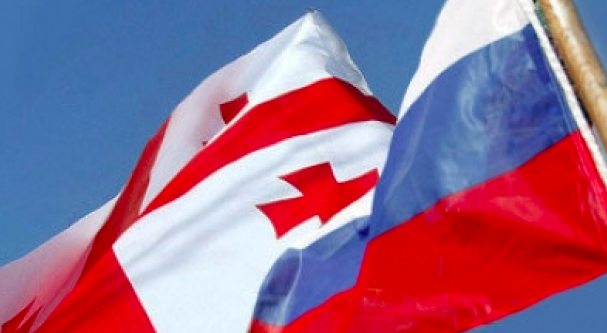 Friday, June 28
Russia Moves to Ban Georgia Wine Imports...Kyivstar Roaming Shows Where Ukrainians Travel...Ukraine Moves to Cap or Cut Heating and Electricity Rates...Zelenskiy Candidate Attacks Kolomoisky Enemies: Central Banker, SkyUp... Airport Hotel Approved for Lviv... California, Canada, Ukraine – Legalized Marijuana in the 2020s?
In a replay of Russia's trade war against Georgia of a decade ago, Russian authorities are moving to ban imports of Georgian wines, Kommersant business daily reports from Moscow. Russia's state consumer watchdog Rospotrebnadzor says it is introducing tougher checks on wine imports over 'quality concerns' and Agriculture Ministry officials are calling wine retailers in a 'survey' on Georgian wine imports. From 2006-2013, Russia banned imports of Georgian wine. After the ban was lifted, Russia bounced back to its historic position as a top importer. Last year, Russia took 62% of Georgia's exports of 82.6 million bottles, five times the level of the number two country, Ukraine. With $130 million in exports under threat, Georgia's currency, the lari, fell this week to record lows.
With Kremlin's ban on flights between Russia and Georgia to start July 8, the low lari and "special rates for Ukrainians" could double Ukrainian tourism to Georgia this year, to 400,000, Gela Dumbadze, Georgia's ambassador to Ukraine, tells Interfax-Ukraine. To boost Georgia's reputation for hospitality, the country resumes next month the practice of handing small bottles of Saperavi red wine to visitors arriving at the nation's three international airports – Tbilisi, Kutaisi and Batumi.
Tour package pricing is key, Anna Romanova, head of the Rada subcommittee on tourism, tells Interfax-Ukraine. "I looked at the cost of tour packages and flights to Georgia — today they are more expensive than holidays in Turkey," she says. "I urge you to reconsider price offers and offer Georgia at prices like in Turkey. Then Ukrainians will go with pleasure."
Facing the loss of as many as 1 million Russian tourists during the second half of this year, Georgia received a Western boost Wednesday when Wizz Air signed a deal with Kutaisi, Georgia's fastest growing airport, to add flights from 12 new EU cities. With most flights starting in August-September, Kutaisi, Georgia's second busiest airport wins Georgia's first flights from Finland and Sweden. Wizz Air says it is buying two Airbus A 320s to handle the Kutaisi routes.
Kyivstar, Ukraine's largest cellphone company, reports that the number of its subscribers using international roaming in May and June is up 25% over the same period last year. Poland was the most popular country, accounting for 18% of all Kyivstar subscribers outside the country. Tied for second place – with 8% each – were: Germany, Russia, and Turkey. The next group of countries – visited by 5% of Kyivstar subscribers overseas – were: Egypt, Italy, Hungary, and the Czech Republic. The next countries were Romania and Belarus, with 3% each. Kyivstar has 26.4 million subscribers in Ukraine.
Next Monday's ban on imports of potash and phosphate fertilizers from Russia will lead to shortages and could affect next year's crop, Dmitriy Kokhan, advisor to the Ukraine Agrarian Council, tells Interfax-Ukraine. "The government condemns domestic agriculture to a deficit with such a step," Kokhan said of the ban, part of a wider package announced Wednesday by the Cabinet of Ministers.
Ukraine's new customs warehouse regime for storing EU gas in western Ukraine has drawn 30 companies, pushing gas injection rate up to 60% above one year ago, Ukrtransgaz tells Bloomberg. Pushing this growth in gas storage is fear that Russia could off gas shipments across Ukraine next winter and 'amazing' seasonal price spreads, says Klaus Reinisch, sales director at DTEK's D.Trading. In the widest spread in five years, traders can buy gas in Germany for €10.50 per megawatt-hour and arrange to sell it this winter at about €19. Ukrtransgaz invites EU companies to store up 4 billion cubic meters in Ukraine's underground reservoirs, paying only rent, and no duties.
President Zelenskiy submitted to the Rada on Wednesday an urgent bill to reduce the price of electricity. Last week, Andriy Gerus, the presidential envoy to the Cabinet of Ministers, said Zelenskiy is submitting a bill to delay Monday's planned start of an electricity market by one year, to July 1, 2020. The Rada resumes sessions on Tuesday. Ukraine's Western partners – including the EU, the EIB, and the EBRD – recommend postponing launch of the new market until Oct. 1,  citing a lack of regulatory and infrastructure readiness.
Concorde Capital's Alexander Paraschiy writes: "It looks like the new market will start functioning on July 1: the president's draft bill that possibly calls for a 12-month delay of the market certainly won't be approved by July 1. The risk remains that the president's bill will be approved later."
The Cabinet of Ministers has authorized Ukrenergo to receive a €149 million loan from the EBRD to rebuild 12 electricity substations with new transformers and automatic control systems. The work is seen as a key step toward synchronizing Ukraine's power system with the EU power network, or ENTSO-E.
Ukraine's government is capping home heating rates, despite opposition from its finance minister who says it violates last December's agreement with the International Monetary Fund. Last November, Ukraine raised rates by almost 25%. The rates approached market levels but contributed to President Poroshenko's election defeat in the spring. While the government has not made public the new prices, European gas prices have dropped in half since their five-year highs last fall. Although Ukraine's prices probably now are IMF compliant, Finance Minister Oksana Markarova said: "The Ministry of Finance cannot support a ruling which sets a tariff limit and contradicts … our international obligations."
The central bank has simplified the procedure for a business to open a bank account by abolishing the requirement to issue a sample signature card. The bank says this abolition will save businesses time and money.
Alexander Dubinsky, a high ranking Rada candidate with President Zelenskiy's Servant of the People Party, is behind a Facebook campaign against Valeria Gontareva, the former head of Ukraine's central bank who worked to nationalize Igor Kolomoisky's PrivatBank in 2016, Reuters reports. Separately, the Kyiv Post reports that Dubinsky "recorded an obscenity-laden video" attacking SkyUp a new discount airline that competes with Kolomoisky's Ukraine International Airlines. Dubinsky is a commentator on 1+1 TV, a channel owned by Kolomoisky.
With air traffic growing at Lviv airport by 50% this year, a local developer, Galmodern, is negotiating with Hilton Hotels & Resorts to build a Hilton standard hotel near the airport, reports the Lviv City Council. The hotel and office center, with underground parking, would be built at 191 Liublinska St., on a lot facing the airport, adjacent to Sknylivskiy Park.
With Zelenskiy signaling a laissez faire attitude toward marijuana, the Rada is expected to take a baby step this month: approving on first reading a bill that would allow each household to grow five plants of a variety of hemp that contains cannabis. "This will break the cannabis taboo," predicts Aleksey Klempner, co-founder of WAYV, a Ukraine–based company he calls 'the Amazon of cannabis.' Klempner says full legalization of marijuana – for medical and recreational use – could create $1-2 billion industry in Ukraine. Zelenskiy will be able to see for himself on Monday when he arrives in Canada for a 3-day visit. Last October, Canada became the second country after Uruguay to legalize cannabis. This year, provinces are passing local laws on retail sales and taxes.
Note from the Editor: If your emails to Ukraine go unanswered today, the country is enjoying Constitution Day. I, for one, am in Lviv with my family, enjoying Alfa Bank's Leopolis Jazz Fest. Best Jim Brooke jbrooke@ubn.news