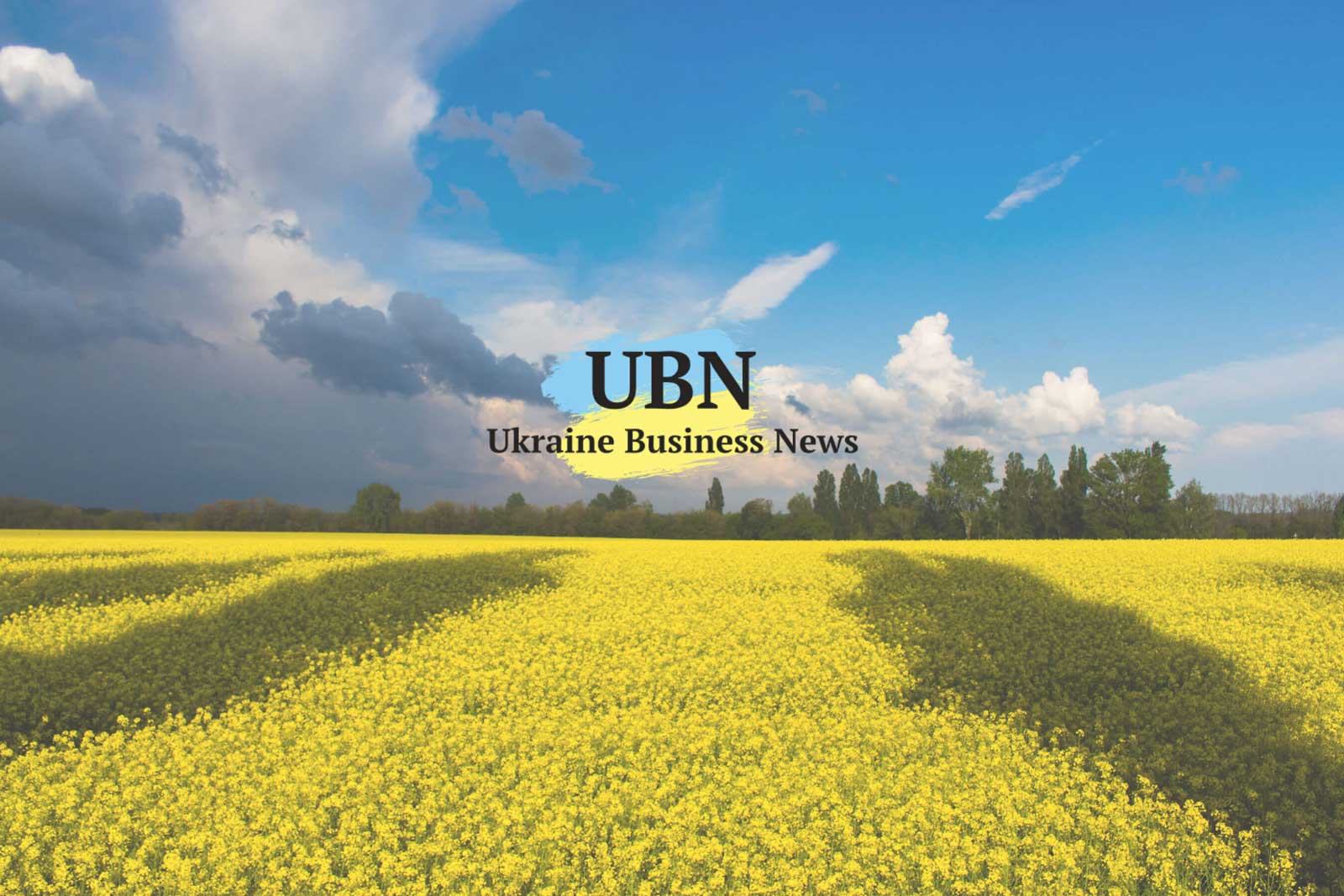 "Drive Ukraine 2030," an ambitious national transportation strategy, was unveiled Thursday night by Infrastructure Minister Volodymyr Omelyan and EU Ambassador Hugues Mingarelli. Highpoints: constructing a modern network of 10 'autobahns' to cut driving time from south to north or from west to east of Ukraine to 10 hours; building ring roads around Kyiv and the four largest cities; setting up 100 weigh stations to take overloaded trucks off roads; and expanding operating airports from 19 to 50; creating a Kyiv-centered, high speed rail network with lines to Odesa, Lviv, Dnipro and Kharkiv; replacing all locomotives and cars in the national railroad; and modernizing river transport and guaranteeing minimal navigable depths of 3.65 meters on the Dnipro River between Kyiv and the Black Sea;
"The national transport strategy is a new vision for Ukraine: transport must become the driver of its development and social transformation," Minister Omelyan said. Drawn up over the last two years, the blueprint was approved two weeks ago by the Cabinet of Ministers. Transport investment will be coupled with safety investment, setting a goal of "90% reduction of traumatism on roads."
Poland and Denmark have decided the route for the Baltic Pipeline, which is to bring gas from Norway to Poland in 2022, says Piotr Naimski, Poland's commissioner for strategic energy infrastructure. Construction of the 275 km, EUR 350 million pipeline is to start in spring 2020. The pipeline is expected to carry to Eastern Europe 10 billion cubic meters of gas a year. By contrast, the two North Stream pipelines would carry about 10 times as much Russian gas to Germany – 110 billion cubic meters.
EU governments and companies should take "maximal" involvement in running Ukraine's gas transport system after 2020, Lviv Mayor Andriy Sadovyi said Thursday in Brussels after meeting with EU officials on members of parliament. Given that many EU governments do not want to go "against Berlin," he said the way Europe can guarantee diversity of gas supply routes after Nord Stream 2 is to join Ukraine next year in operating its east-west gas pipeline.
Big investment opportunities will exist through 2035 in solar, wind and biogas energy, Ecology Minister Ostap Semerak says on 112 Ukraine TV. By 2035, Ukraine has committed to taking 11% of its energy from renewables – 10 times the current level. He said: "Those who invest in energy and have large capital there, they are already investing in renewable energy. In fact, it is profitable."
Big opportunities will exist in Ukraine for foreign manufacturers of waste recycling plants. "By 2030, we plan to create a new system, which includes 300 regional centers for collection and recycling of solid waste" Ecology Minister Semerak said on 112 Ukraine TV Tuesday night. For smaller localities, "800 facilities for recycling of processed raw materials" are to be built across the nation. At present, he said, only three percent of Ukraine's domestic garbage is recycled.
The Rada approved Thursday a wide ranging currency law that represents a free market turn from the current 1993 law. "Everything that is not directly prohibited is permitted" is the guiding slogan of the new law. That said, adoption of implementing rules is so complex that the law will only go into effect in January. And with a close eye on the exchange rate, the National Bank of Ukraine retains key tools for control.
The six countries of the Eastern Partnership agreed Thursday to harmonize mobile roaming tariffs by the end of 2020, Sergey Popkov, Minister of Communications and Informatization of Belarus, tells BelTa news agency. The Eastern Partnership is a joint project of the EU and the Western tier of the former USSR – Armenia, Azerbaijan, Belarus, Georgia, Moldova and Ukraine.
Port dues may be cut again next Jan. 1, Infrastructure Minister Volodymyr Omelyan predicted Thursday to the European Business Association. Port dues were cut by 20% last Jan. 1. Raivis Veckagans, head of the Sea Port Authority, said initial results are disappointing. Despite the 20% decrease, cargo handling in Ukrainian ports declined by 3% since Jan. 1. Interfax-Ukraine quotes him asking: "The state cooperated, and the turnover has fallen — what is the problem?"
Wizz Air nearly doubled its passengers on Ukraine flights through May, Sorina Ratz, spokeswoman for the Budapest-based discount airline, said Thursday at a press conference in Kyiv. Through May, the airline carried 425,000 passengers. Traffic is to grow further. On Thursday, Wizz Air inaugurated flights from Kyiv Sikorsky to Lisbon and Tallinn. On July 1, it starts service from Kyiv to Frankfurt and to Berlin Schönefeld. From Kharkiv, the airline started on June 20 to fly twice a week to Katowice, Poland.
In Ukraine's latest regional airport to offer direct flights to the EU, Zaporizhia launched Wednesday a weekly flight to Barcelona on Yanair. On July 2, LOT Polish starts direct flights between Zaporizhia and Warsaw. Ukraine's fastest growing airport this year, Zaporizhia handled 152,000 passengers through May, an 85% jump over last year.
One new foreign airline and one new Ukrainian discount airline will start flying to Ukrainian cities in the second half of this year, Infrastructure Minister Omelyan told the EBA Thursday. Without naming names, he said: "We are close to the completion of the creation of two more new airlines that will fly in Ukraine: one international and the other with Ukrainian capital."
A "powerful" foreign company is in advanced talks with Ukraine's Infrastructure Ministry to start building this year a "$30-100 million" air cargo terminal at Boryspil, Minister Omelyan told the EBA Thursday. In the last two years, air cargo at Boryspil has mushroomed, "from 1 ton a day to 160 tons a day," said Omelyan who discussed the cargo terminal project in Kyiv on Wednesday with the foreign investors. He predicted that air cargo could double by 2020 to 100,000 tons a year. Fresh from a weeklong trip to Beijing, Omelyan predicted that Kyiv could become a multimodal hub, where air cargo from China could be transshipped by rail or road to EU markets.