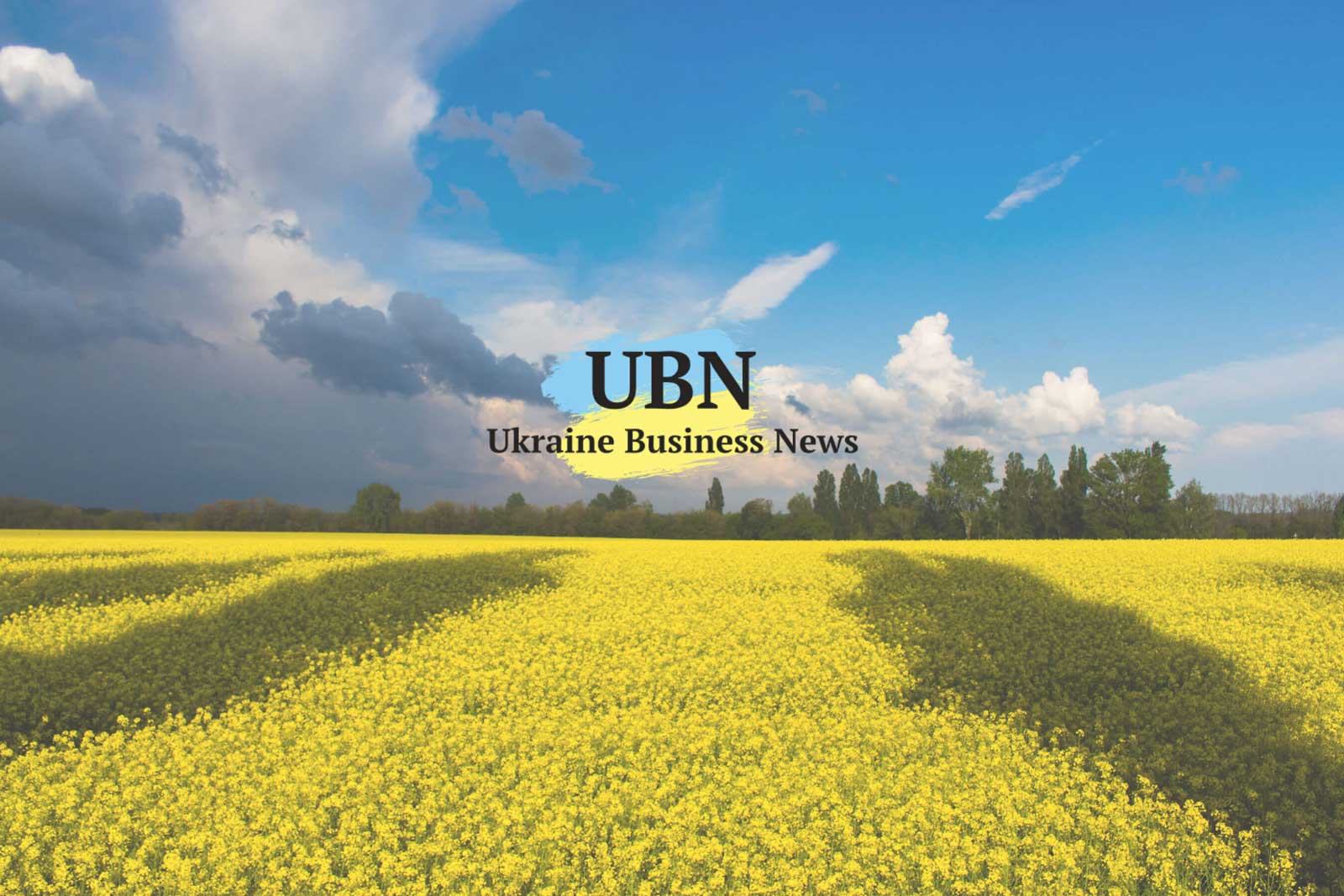 Two Chinese companies have been selected to build Ukraine's largest solar project, a 246 MW solar station in Dnipropetrovsk. DTEK, owned by Rinat Akhmetov, has chosen China Machinery Engineering Corporation to do the engineering, procurement, and construction and Seraphim Solar System to supply the polycrystalline solar modules, or panels. Based in Nanjing, Seraphim last year supplied 1.2 MW of panels to a project in Izmail, Ukraine's Danube port. Seraphim President Polaris Li commented: "This 246 MW solar power plant clearly demonstrates Ukraine's renewable energy ambitions…Going forward, Seraphim will continue to actively participate in Ukraine's solar industry development." Seraphim plans to deliver all the panels for the Dnipropetrovsk project by the end of August.
Denmark's Better Energy A/S will build this year a 19 MW solar park in Berdychiv, Zhytomyr region, about 180 km southwest of Kyiv. Better Energy and Nordic Environment Finance Corporation, or NEFCO, are splitting the first EUR 6.6 million investment 50-50. NEFCO has 130 projects in Ukraine at various stages of development. Mark Augustenborg Ødum, Better Energy's vice president for market and projects, said: "The successful implementation of this pilot project will open up for many more investments in Ukraine and the Zhytomyr Region."
RAB-tariffs, a make or break demand by foreign investors interested in privatizing state-owned energy companies, will be studied by a new government working group, promises Oleksandr Saienko, the minister in charge of privatization. RAB – or Regulatory Asset Base – tariffs are long term tariffs designed to encourage investment in expanding and modernizing energy infrastructure. Referring to state-owned energy companies, Saienko writes on Facebook: "A group will be created to study the issue of privatization of a number of oblenergos, and, in this context, the issue of introducing incentive regulation, the so-called RAB-tariff."
Ukraine has the lowest electricity prices in Europe – for households and for industry — but the electricity distribution system is the least efficient in Europe, Carlos Pascual, senior vice president of IHS Energy, tells LB.ua. "It means that it does not invest enough," says Pascual, adding that Ukraine needs $10-15 billion in investment in electricity. Pascual, who served as US Ambassador here 2000-2003, cited the experiences of Britain, Germany, and France to say: "RAB-tariffs encourage energy companies to achieve greater efficiency and to direct capital to the provision of higher quality services."
Sweden's Svea Court of Appeals on Wednesday satisfied a petition by Russia's Gazprom and suspended execution of last February's $2.6 billion award to Ukraine's Naftogaz, made by the Arbitration Institute of the Stockholm Chamber of Commerce. Naftogaz said the decision was made without calling Naftogaz to court. Naftogaz said Thursday it would soon submit to the court its explanations and counter-arguments.
Through April, Ukraine's exports increased by 13%, to $15.5 billion. But imports grew by 15%, to $16.9 billion. The $1.4 billion trade deficit is 44% larger than during the same period last year.
Poland's Fruit Growers Union is appealing to Warsaw to restrict imports of cheap raspberries from Ukraine. Farmers' news portal sadyogrody.pl interviews Polish raspberry growers in Lublin who complain that prices this week are so low – 47 Euro cents a kilo — it is not worth picking the berries. Located in eastern Poland, Lublin is a two hour drive from Kovel, Volyn region.
Work is starting in Smart Maritime Group's Kherson shipyard on a $5.6 million contract to build two tanker hulls for Holland's VEKA Shipbuilding. SMG will manufacture and colorize the hulls and install decks and piping systems. Each hull will take one year. The second hull will be built at Smart's Mykolaiv shipyard.
Almost half of cars with Polish license plates crossing into Ukraine are actually owned by Ukrainians, Polish Radio reports. To register a car in Poland, a Pole has to submit a document that he or she owns at least 1% of the car. The procedure generally costs 100 zlotys, or $27. In Przemysl, a Polish city 100 km west of Lviv city, about 10% of the the city's 66,000 registered cars are actually owned by Ukrainians, Polish Radio estimates.
Kyiv to Odesa in 30 minutes. That is the dream of advocates of Hyperloop, a pod racing through a vacuum tube at speeds up to 1,000 km an hour. On Thursday, Infrastructure Minister Volodymyr Omelyan signed a memorandum with Dirk Ahlborn, the German-American who is CEO of Hyperloop Transportation Technologies based in Culver City, Los Angeles. Omelyan wants to work with Hyperloop to start building next year a 1 km test pipe in Dnipro. In rural stretches of the 450 km between Kyiv and Odesa, a vacuum tube could be built above ground at the cost of $10 million a kilometer.
Ukraine's latest regional airport to launch international flights, Zhytomyr starts flights to Batumi, Georgia on July 30.  The three-hour flight will be performed by Ukrainian airline YanAir, which uses Zhytomyr as a maintenance hub for its mixed Boeing-Airbus fleet. Located on the eastern side of Zhytomyr, the airport is a one-hour drive from western Kyiv. Newly renovated, Zhytomyr airport, with its 1.6 km asphalt strip, is positioned to draw passengers from western Kyiv city and region.
Next year, the government plans to spend $40 million to renovate landing strips at '4 to 5' regional airports, Infrastructure Minister Omelyan tells reporters Thursday. If this rhythm is maintained, by 2022 Ukraine will have 25 functioning airports, one for each regional capital and two for Kyiv. Omelyan's goal is to create mass air travel for Ukraine, a nation larger than France. He said: "Given the development of the low-end [airlines], our goal is that at least 50% of Ukrainians will fly. If there is no resistance, this can be done for three to five years."
To diversify trade and tourism, commercial centers charged with handling Ukrainian visa applications are to open over the next six weeks in 56 cities around the world. Under an agreement with Dubai-based Visa Facilitation Services, people wishing to visit Ukraine may submit their visa applications to the local offices of VFS Global in these cities: Algiers (Algeria), Luanda (Angola), Dhaka (Bangladesh), Hanoi, Ho Chi Minh City (Vietnam), Accra (Ghana), Addis Ababa (Ethiopia), Cairo (Egypt), Harare (Zimbabwe), Bengaluru, Delhi, Calcutta, Mumbai, Chennai (India), Jakarta (Indonesia), Baghdad, Irbil (Iraq), Tehran (Iran), Amman (Jordan), Yaounde (Cameroon), Nairobi Kenya), Peking, Guangzhou, Shanghai (China), Kuwait (Kuwait), Kinshasa (DR Congo), Abidjan (Cote d'Ivoire), Beirut (Lebanon), Kuala Lumpur (Malaysia), Rabat (Morocco), Abuja (Niger Abu Dhabi, Dubai (UAE), Islamabad, Karachi, Lahore (Pakistan), Cape Town, Pretoria (South Africa), Ekaterinburg, Kazan, Kaliningrad, Moscow, Novosibirsk, Rostov-on-Don, Samara, St. Petersburg (Russia), Riyadh, Jeddah (Saudi Arabia), Dakar (Senegal), Tunis (Tunisia), Ankara, Istanbul, Izmir (Turkey), Kampala (Uganda), Manila (Philippines) and Colombo (Sri Lanka).