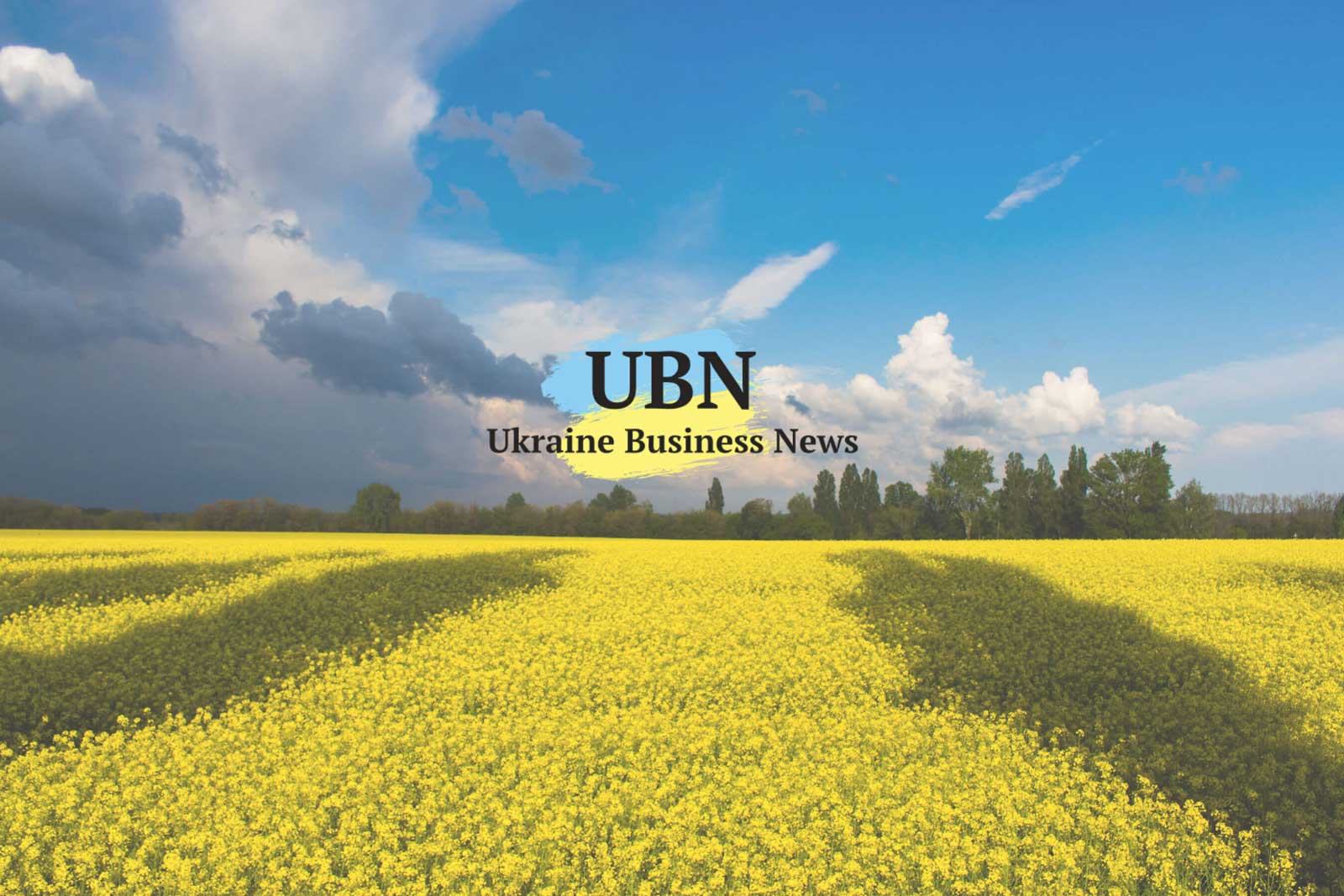 Pressuring politicians to move to unblock IMF funding, central bank Governor Yakiv Smoliy warned Thursday the bank may further tighten monetary policy and introduce new limits on foreign exchange  if government fails to get an expected $1.9 IMF tranche this year. After a series of hikes over the last six months, Ukraine now has Europe's highest key interest rate. With the National Bank of Ukraine forecasting 2018 inflation at 8.9%, Smoliy said the inflation goal for 2020 is 5%.
China's largest cement company, Anhui Conch, is interested in building a cement plant and a construction materials market in Odesa, the Odesa Regional Council reports after a meeting this week with representatives of the company which is based in the Yangtze River basin. Anhui Conch executives were accompanied by representatives of Metallurgical Construction Engineering Group Co. and the commercial consul of China in Odesa.
Danish investor Hans Olesen intends to invest nearly $1 million to build a mink farm near Korostyshiv, Zhytomyr region, about 110 km west of Kyiv. Olesen plans to expand the farm over five years to employ 30 people raising 10,000 mink, according to a press statement by Ihor Hundych, chairman of Zhytomyr's Regional State Administration.
Construction of Ukraine's first 10 'autobahns' could start this fall, providing the Rada passes the public private partnership law, Infrastructure Minister Volodymyr Omelyan said Thursday at the Ukrainian Ports Forum in Odesa. "Our vision is 10 autobahns that will connect the whole of Ukraine," he said. "They must be built on the concession principle of toll roads." The first candidate is a heavily trafficked 70 km highway between Lviv and Krakovets, on the border with Poland. The second will be Kyiv-Bila Tservka, the first 90 km on the north-south highway to Odesa.
Half of 1,000 Ukrainian exporters and importers predict they will benefit in coming years from the free trade pact with the EU, according to a survey conducted Institute for Economic Research and Policy Consulting. Last year, one of third of companies polled said they benefited from the pact. And 60% said it had no impact on their business, according to Veronika Movchan, research director of the
Institute for Economic Research and Policy Consulting, which commissioned the survey.
The outflow of workers to the EU is leaving Ukrainian delivery cars and trucks without drivers, Sergei Grachov, founder of In Time delivery service, complained Thursday at a press conference. "We used to hire day workers, according to the season," he said. "Now it's a regular daily practice. A person goes out in the morning, work for the day, and then does not come back. The work force is becoming very mobile, and it's a misfortune." The labor shortage comes as, EVO, Kyiv's digital marketing company, predicts Ukraine's e-commerce will grow by 30% this year, hitting $2.5 billion.
To fight the brain drain, Danish business executive Thomas Sillesen is planning to build for his workers a 250-house suburban development three kilometers north of Odesa. "If you have a nice job, a nice house – why move?" asks Sillesen who now has 125 engineers working at the Odesa office of BIIR, his engineering and design company. The fight for skilled labor is so acute, he tells UBN, that a German company opened an office in Odesa, identified his workers through LinkedIn, and then "started systematically calling our employees."
More than 100 new factories have been opened in Ukraine since January 2015, President Poroshenko said Thursday at the opening of the new production line of Ivano-Frankivsk Cement in Yamnica.
Finance Minister Oleksandr Danyliuk told reporters Thursday: "I will not resign." On May 23, Danylyuk argued publicly with Prime Minister Groysman. But on May 25, President Poroshenko signaled his support, warmly clapping the minister on both shoulders at a meeting attended by half the cabinet.
Ukraine plans to revive Reni, its main Danube River port, by creating a special economic zone with corporate income tax breaks, Vice-Prime Minister Volodymyr Kistion, said Thursday at a forum in Odesa, Ukrainian Ports-2018. The tax break endorsement came after Maxim Stepanov, head of Odesa Region said: "The port is in a coma. Either it will die.Or we will resuscitate it." In the 1990s, the port handled 10 million tons of cargo a year. Last year, it handled 1.1 million tons, a 16% increase over 2016. Signaling support to the region, President Poroshenko inaugurate today a bridge on the new Odesa-Reni highway. In Kyiv on Tuesday, Erhard Busek, an Austrian politician who chairs the Institute for the Danube Region and Central Europe, said he is surprised how Ukraine traditionally ignores its Danube ports.
High speed rail service connecting Kyiv and Odesa and Kyiv and Lviv would cost $16 billion and take at least a decade to implement, Anton Sabolevsky, Ukrzaliznytsia director for strategic development and investment policy, tells Interfax-Ukraine. At present Kyiv trains to Odesa pass through Vinnytsia, making for seven hour train rides. Fast trains traveling at up to 250 km an hour on a direct route would take two hours.
A tripling of joint Moldova-Ukraine border checkpoints and new laws liberalizing car, bus, truck and air traffic between the two countries reflect a drive to lower barriers between the two neighbors, Madalin Nescutu writes in BalkanInsight in an article: 'Fear of Russia Draws Moldova and Ukraine Together.' Last week, the Rada passed a law that allows the increase – to 18 – of crossings controlled by joint Ukrainian-Moldovan security teams. Ukraine has 67 border crossings with Moldova. By contrast, Romania has only eight crossings with Moldova, which shares a river border. The integration drive is lead by two Ukrainian politicians familiar with the region. President Poroshenko grew up in Bendery, now controlled by Transnistria. Prime Minister Groysman is from Vinnytsia region, a northern neighbor of Moldova. Economists predict bilateral trade will hit $1 billion this year.