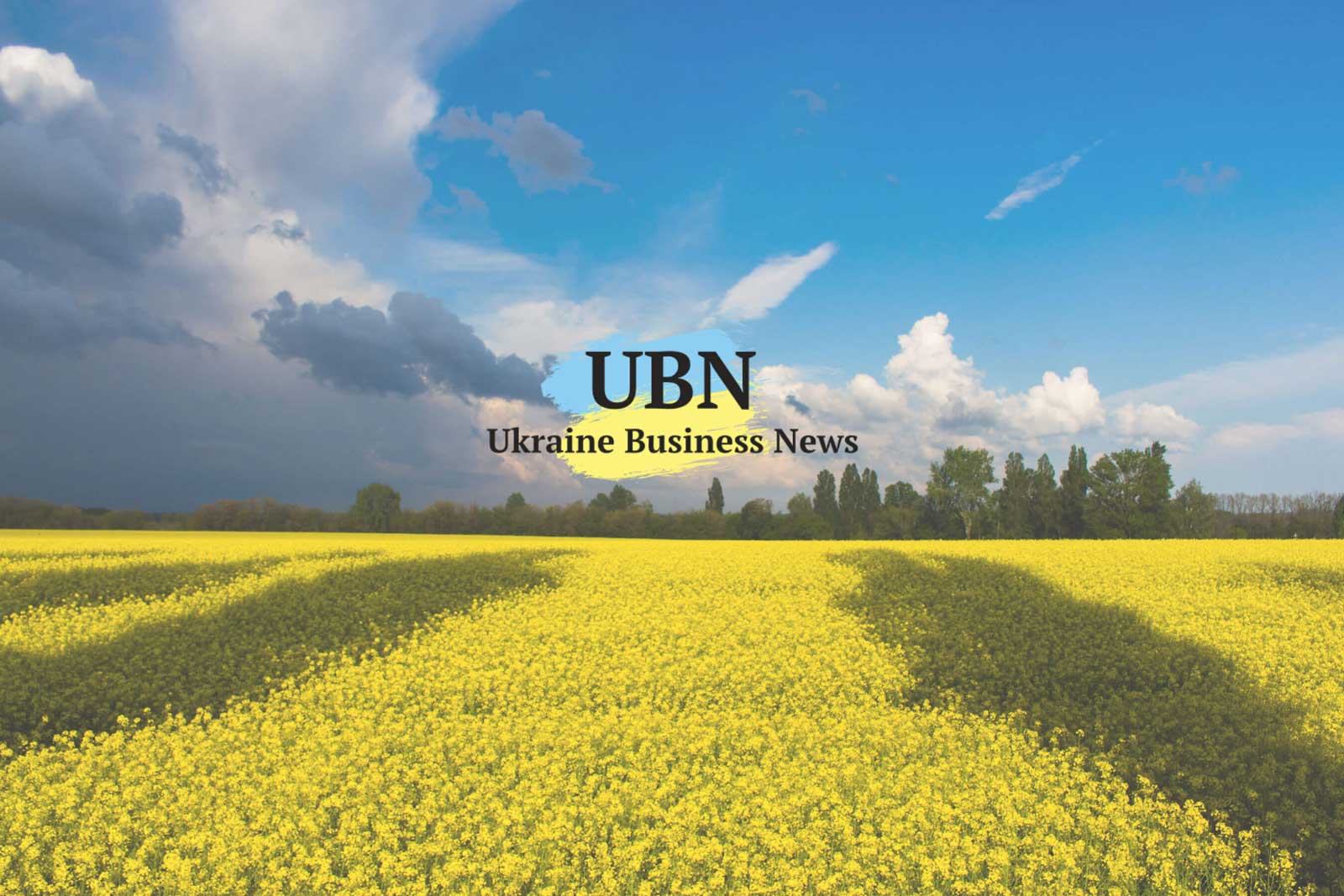 China's UnionPay, the world's largest card payment company, signed a memorandum Wednesday with PrivatBank for the implementation of joint projects. Through this agreement, Ukrainian retailers and small businesses will be able to attract more Chinese consumers, Privatbank chairman Petr Krumkhanz told Novoe Vremya. Next year, PrivatBank, Ukraine's largest bank, may issue UnionPay credit cards. Visiting from his Shanghai headquarters, UnionPay President Shi Wenchao said in Kyiv that his company "is ready to participate in the development of the payment industry in Ukraine."
Chinese companies are interested in Ukraine's growing public private partnership sector, Xinhua reports from Kyiv. At a forum on Tuesday, Ukrainian experts updated Chinese company representatives on the PPP infrastructure law that is to go into effect this fall. Azizullo Abdulhaev, a representative of Xinjiang Communications Construction Group Co. Ltd., which is doing two highway reconstruction projects in Ukraine this summer, told the Chinese news agency: "For all Chinese companies, including us, public-private partnerships in investment projects are very interesting. We would like to get acquainted with the policy."
Norway's Scatec Solar has partnered with Kyiv's Rengy Development to build three solar plants in Mykolaiv region with a total electricity generating capacity of 47 MW, Scatec reports from Oslo. Construction for the EUR 52 million project is to start this year, with commissioning in 2019. Assuming that Scatec and Rengy beat the Dec. 31, 2019 deadline to get the 'green tariff,' Scatec will 130 MW of projects under Ukraine's lucrative feed in tariff. Scatec CEO Raymond Carlsen said after signing the agreement in Kyiv earlier this week: "We see continued strong commitment by the Ukrainian government to secure growth of clean energy in the country."
Sweden's Ikea is posting 19 vacancies for its first Ukraine store, in Kyiv, on Rabota.ua, the job hunting site. Without specifying a store opening date, Stefan Vanoverbeke, Country Retail Manager for IKEA South East Europe, vows: "We are bringing our vision of creating a better everyday life to the many people of Ukraine."
France's Alstom opened an office in Kyiv this week and named as their Ukraine director Vadim Pavlenko, former export sales director for Kriukiv Railway Car Manufacturing Plant, in Kremenchuk. Ukraine increasingly is on the map for foreign manufacturers of train rolling stock, due to Ukrzaliznytsya's doubled capital investment budget and future plans to build high speed trains linking Kyiv with Lviv, Odesa and Kharkiv.
The EBRD has approved a $150 million loan to Ukraliznytsia to modernize its rolling stock. Bolstered by $110 million from UZ, the state railroad is to buy 6,500 freight wagons.
Passenger and cargo rail traffic was restored Thursday morning between Odesa and Kyiv, 36 hours after a freight train derailed Tuesday evening.
Rail Expo 2018, Ukraine's second international rail show, will be held in Kyiv Oct. 16-18.  The show will feature rolling stock — rail cars and locomotives; and track economy — specialized machinery, equipment, tools, components and systems for railways.
Indicating a recovery of industry, sales of industrial goods and services, were up 18% year over year through May, the State Statistics Service reports. Total volume hit $39 billion, of which $11 billion was exported.
Using modern technology to reactivate abandoned oil and gas wells is paying off for Poltava Petroleum Company, a British-Ukraine joint venture. In the April-June quarter, the company's oil production increased by 4.4% and its gas production by 9.1%, compared to the first quarter of this year, the company reports.
Regal Petroleum plc, the London-based oil and gas exploration and production group, doubled gas production from two of its main Ukraine fields, Mekhediviska-Golotvshinska and Svyrydivske. During Q2 2018, gas production from the two fields was 281,599 cubic meters a day, up from 136,844 cubic meters a day during the same period last year. The news on Wednesday, pushed Regal's share price on the London AIM by 6% to 19.1p – almost triple the valuation at the start of this year.
Astarta, Ukraine largest sugar producer, inaugurates three new silos this month, boosting its grain storage capacity by almost 60%, to 630,000 tons. Dragon Capital estimates the company, traded on the Warsaw Stock Exchange, to be "about 80% self-sufficient in grain and oilseed crop storage. This storage capacity expansion and modernization is a long-term positive for Astarta, helping ensure higher quality harvested crops and making the company less vulnerable to commodity price fluctuations."
Nibulon is expanding its grain and oil seed storage capacity at Kremenchuk port, on the Dnipro, to 90,000 tons. A firm believer in river transport for grains, Nibulon inaugurated in May a 43,000-ton elevator complex and a new shipping berth at its transshipment terminal in Mykolaiv. This enables the company to handle five vessels and to store seven different crops at a time.
P & O Maritime Ukraine, a subsidiary of DP World, is expanding its tugboat services from Yuzhny to Chornomorsk, both Odesa Region ports on the Black Sea. "Now the company is present in two largest seaports of Ukraine – Yuzhny and Chornomorsk," P & O said on Wednesday. Six months after starting work in Yuzhny, P&O has placed three company tugboats in Chornomorsk.
Foreign and national companies are invited to bid in a tender to rebuild seven berths at Chornomorsk – about 1 km in a continuous line. Operating waters should be dredged to 15 meters for handling vessels with cargoes of 100,000 tons. Reconstruction of berths should ensure an overall annual throughput capacity of 11.7 million tons of grain. The Seaports Administration has a July 30 deadline for bids on the project, which should cost around $650,000. ProZorro will handle the tender.
Judging by initial summer results, Lviv region expects the number of tourists to grow by 20% this year, to over 3 million visitors, the Regional Administration tells Interfax-Ukraine. "Over 70% will be Ukrainians and the rest – foreigners: Poles, Germans, French, Belarusians, Chinese, Turks and Spaniards," according to the tourism and resorts department. One third of Lviv's tourists come in the summer, a flow boosted by music festivals, including last weekend's Leopolis Jazz Fest. While the average tourist only spends $100 per weekend, spending may increase as the city expands its international air links. Wizz Air now flies to Lviv from six EU cities, including Berlin and London Luton. The week of Oct. 30-Nov. 2, Ryanair starts flights to Lviv from five EU airports, including London Stansted.
Air traffic to Kharkiv is up 21% percent during the first half of this year, to 440,200 passengers, the airport reports. This growth comes on top of a doubling of passenger flow from 2016 to 2017, to 802,000, a post-Independence record. During the first half of this year, the airport doubled its destinations with scheduled flights, to nine cities. Wizz Air started service from Kharkiv, to Dortmund and Katowice. In November, Wizz Air will offer Kharkiv-Vienna flights.
For comments and story tips, Brooke is reachable at: jbrooke@ubn.news