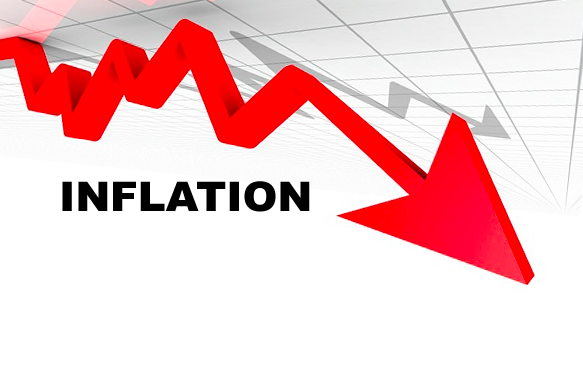 Friday, July 19
Central Bank: Prime Rate to Drop in Half by 2021...Pro-Western Parties Lead Prior to Sunday's Rada Vote...Ze Asks Anti-Corruption Agency to Look at MHP...Nefyodov Asks Businessmen to Squeal on Corrupt Customs Officials...Diaspora Ukrainians Who Invest in Ukraine to Ride Fast Track to A Passport
Ukraine's central bank cut its main interest rate by half a percentage point to 17% on Thursday, citing falling inflation trend.  After inflation fell to 9% in June, the central bank forecasts that inflation will hit 6.3% in December. "The National Bank of Ukraine continues its cycle of monetary policy easing, as inflation is declining toward the target of 5%," Governor Yakiv Smoliy told journalists Thursday in Kyiv. Referring to the overwhelming lead of President Zelenskiy's party in Sunday's Rada elections, he added: "The results of parliamentary elections are predictable. The risk of uncertainty is gradually moving to the background.
With Europe's highest interest rate, Ukraine's central bank says its baseline scenario is for the main interest rate to fall to 16% by the end of this year, to 11% by the end of next year, and to 8% by the end of 2021. Interest rates have been in double digits since Russia attacked Ukraine in 2014.
The central bank also raised its economic growth forecast for this year to 3%, from 2.5%. The bank cites strong domestic demand, strong commodity prices and a bumper grain harvest matching last year's 70 million tons, a record. Last week, Dragon Capital upgraded its GNP growth forecast for this year to 3.2%, from 2.5%. By comparison, the IMF on Wednesday downgraded its 2019 economic growth forecast for Russia to 1.2%.
Ukraine could receive $6 billion in loans from the IMF through 2021, Dmitry Sologub, deputy central bank governor, predicted to reporters Thursday. If a new 3-year assistance program is worked out in September, Ukraine would receive $2 billion a year, starting this fall. Also this fall, he predicted, Ukraine could return to international markets to place a $1 billion Eurobond. One month ago, the Finance Ministry placed €1 billion worth of 7-year Eurobonds at 6.75%.
Foreigners increased investments in Ukrainian government debt bonds by 3% on Tuesday to UAH 67 billion, or $2.6 billion. Although foreign investment in the hryvnia bonds has increased 10-fold since the start of this year, the even spread of maturities and the low portion of total holdings – 8.8% — means that this foreign investment is not a threat to Ukraine's financial stability, says Sologub, the deputy central bank governor.
Finance Minister Oksana Markarova wrote Facebook of the interest rate cut: "Considering the actual inflation rate, the Ministry of Finance, of course, secretly hoped for a greater reduction in the rate, because the discount rate directly affects the cost of placing the Ministry of Finance bonds in hryvnia, but we are glad that the NBU has kept the trend towards decrease!"
Pro-Western parties will control Ukraine's parliament, according to final polls prior to Sunday's voting. Released Thursday, the last day for publishing polls, Zelenskiy's Servant of the People won the support of 49.5% of committed voters interviewed by Ratings Group and 52% of voters polled by the Kyiv International Institute of Sociology. Other pro-Western parties expected to cross the 5% threshold and enter parliament are: former President Poroshenko's European Solidarity, ex-Prime Minister Yulia Tymoshenko's Batkivshchyna and singer Svyatoslav Vakarchuk's Voice, or Golos.
The pro-Russian vote – once 30-40% of ballots cast in Ukraine, is polling 10-12%. Bolstering Zelenskiy's image as a leader who can make peace with Russia, President Putin took a phone call from Zelenskiy last week. On Thursday, Russia and Ukraine agreed to swap 277 war prisoners and agreed to a ceasefire along the 300 km front line. To promote commerce across the line, Ukraine announced that it is shifting to a policy of allowing all goods that are not specifically prohibited.
Zelenskiy has a 58% approval rating and a 19% disapproval rating, a position that is fairly constant across the nation. For the first time since the Rating Group started asking the question, in 2011, more Ukrainians say the country is going in the right direction – 41% — than those saying it is going in the wrong direction – 37%.
David Nietlispach, a fund manager at Pala Asset Management, a Switzerland-based investment company focusing on emerging market bonds, tells Reuters: "Zelenskiy is saying the right things, so if he gets the majority in parliament he will have the power to do things…Expectations in Ukraine are always very low, normally nothing changes really. But this time he says he wants to change things, he has the power to change things so there will be no excuse if he gets the majority in parliament."
President Zelenskiy has asked anti-corruption authorities to investigate why MHP, Ukraine's largest poultry producer, received nearly $100 million in subsidies in 2017-2018, then paid shareholders $80 million in dividends in 2019. "In fact, it does not need state support, having excess profit..It annually pays huge dividends to its shareholders," Zelenskiy said Thursday at a meeting of the National Council on Anti-Corruption Policy. In 2018, MHP's net income decreased by 44% – to $128 million. On Wednesday, the company said its Q2 poultry production rose 17% y-o-y, and it chicken meat exports rose 39%, to nearly 100,000 tons.
Preparing for a deep purge of the Customs Service, Maxim Nefyodov asks business representatives to email to him the names and titles of corrupt customs officials.  "I will be grateful for this and it will help in personnel decisions. You can even give it anonymously," he told a European Business Association meeting that at least once broke into applause. This year, the Customs Service is being created from the Fiscal Service – a bureaucratic migration that empowers Nefyodov to leave behind officials suspected of corruption. With this root and branch shakeup, he said the EU and USAID are interested in resuming program suspended 2-3 years ago due to corruption and incompetence. Two years ago, the EU suspended a €29 million project designed to modernize Ukraine's checkpoints on its western borders with Romania, Hungary, Slovakia, and Poland.
Ethnic Ukrainians "from friendly powers" willing to help Ukraine's economic development will be eligible for fast-track passports under a proposal made Thursday by President Zelenskiy. Two weeks ago, Canada's influential Ukrainian diaspora gave the new president a warm welcome in Toronto. But the new passport policy was accelerated by a Russian decree on Wednesday that all Ukrainian residents of Donetsk and Luhansk in 2014 are now eligible for Russian passports. Both In a thinly veiled swipe at Russia, Zelenskiy said that people who suffer from human rights violations and constraints on freedom in their home countries would also be eligible for Ukrainian passports. Russians and Ukrainians have declining populations.
With passengers filling Ukrzaliznytsia's new train between Kyiv and the Baltics, an Estonian bus company, Baltic Shuttle, is entering the north-south market. Traveling Tallinn – Parnu – Vilnius – Kyiv, the 'shuttle' is expected to take 30 hours to make the 2,450 km trip. Tickets are to around €60.
Editor's Note: Were you forwarded this email? Sign up for your own daily delivery at www.ubn.news/subscribe. Ukraine Business News is sent as an email every weekday morning before 6:00 a.m. Kyiv time. Tell your friends! Best regards Jim Brooke – jbrooke@ubn.news