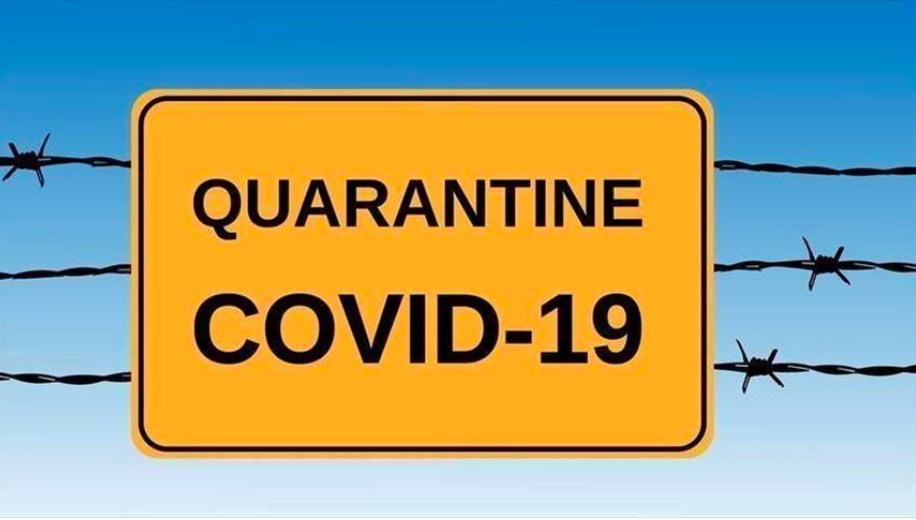 Today Ukraine starts a 17-day, nationwide Covid lockdown, about half as strong as the one last spring. In advance of Monday's return to work, companies and government agencies have been asked to shift as much as possible to remote work.
Closed will be: restaurants, cafes, schools (except for kindergartens), gyms, cinemas, theaters, stores that don't sell food and shopping centers, with the exception of food stores.
Open will be: airports, trains, all mass transit in Kyiv (including the Metro), food stores, pharmacies, gas stations, hospitals, hotels, banks, post offices, car repair shops and hairdressers (upon appointment). Stores will be allowed to sell alcohol, cigarettes, pet food and fertilizers.
Coronavirus infections are common in Ukraine. Yesterday morning, nearly 9,000 new cases were reported, including 731 new cases in Kyiv. Health Minister Maksym Stepanov told reporters Wednesday: "We really need a lockdown from Jan. 8 to 24 in order to curb the wave and to get through until April-May, without the introduction of new severe quarantine measures, which could damage our economy."
One year after Iran's military mistakenly shot down UIA Flight PS752 with two surface-to-air missiles, Iran is offering $150,000 payments to families of each of the 176 victims. While Iran's report on the shootdown near Tehran has yet to be made public, an AP report cites of host of irregularities around the shootdown. Contrary to international treaties, the crash site was bulldozed and many personal effects were looted. Not only were wallets returned empty but cell phones were returned without memory cards. An official Canadian report says this raised questions "about whether Iran had found evidence that passengers recorded videos or tried to call those on the ground in their final moments."
Families of victims have been harassed in Iran, but also in Canada, home to 57 of the passengers. Hamed Esmaeilion, Toronto-based spokesman of the victims' family association, told AP "a dozen relatives across Canada reported harassment, ranging from hateful messages and threatening phone calls to suspicious cars tailing them at vigils or parking in front of their homes at night."
The shootdown was a tragedy of errors. Tehran's international airport should have been closed at a time of razor-sharp tension with the US. The commanding officers of the anti-aircraft unit did not answer a pre-dawn call for permission to fire. But, an interim report last July blaming a poorly calibrated radar did not convince experts interviewed by the AP's Isabel Debre. Justin Bronk, air power research fellow at the Royal United Services Institute for Defense and Security Studies, said: "The level of incompetence required for someone to shoot down that plane is actually beyond belief."
This spring, the Kyiv School of Economics launches two new think tanks — on Corporate Governance and Government Relations, KSE President Tymofiy Milovanov, writes on Facebook. Looking back on 2020, he writes that the school recruited a record number of new students – 140 – for its MBA program; a total of 250 students for all master's programs, and 1,300 students for classes. Looking ahead, he writes: "We have a plan to almost double these figures in 2021." Dragon Capital is investing $5 million to renovate a 4,500 square meter office building on Mykoly Shapka 3, in western Kyiv, near the US Embassy. KSE predicts the eight-story building will have space for 600 students.
One week ago, EU wines started to enter Ukraine duty free, a boon for European exporters and a challenge for Ukrainian winemakers Even with the duty of 30-40-euro cents a liter, Ukraine was importing 10 times the volume of wines is exports. In 2019, Ukraine imported $147 million worth of wine and exported $12 million.
"We suffer from the dominance and rapid growth of imports of cheap and not always high-quality wines from Europe," Ihor Radomiselsky, vice-president of the Chateau Chizay wine company, tells Ukrinform. His Berehove, Zakarpattia winery produces about 1.3 million bottles from 272 hectares of vineyards. "Importing wine to Ukraine in recent years has been a very lucrative business. The removal of the duty will make it very profitable. This means that it is European importers, growers and winemakers who will earn additional millions of dollars, which could be earned and invested in the development of Ukrainian wine industry enterprises."
To help small vineyards, the government is cutting red tape for licenses and is starting to subsidize the purchase of elite seedlings, winemaking equipment and drip irrigation, Ivan Petrov, agrarian policy director for the Odesa Regional Administration, tells Ukrinform. Irrigation is increasingly important with the rising temperatures in southern Ukraine. Ukraine's largest winemaking region, Odesa produces about 200,000 tons of grapes from 27,000 hectares. A few months ago, winemakers dumped several tons of grapes on an Odesa highway to protest the market opening.
Massandra, in Russia-controlled Crimea, was long Ukraine's largest vineyard. Founded in 1894, it was spared Soviet Premier Mikhail Gorbachev's anti-alcohol campaign in the 1980s, a drive that saw many of Crimea's vineyards uprooted. Three weeks ago, the Massandra vineyard was privatized at an 'auction' won by Yury Kovalchuk, often called Putin's cashier for his former service as chairman of Bank Rossiya. Kovalchuk paid $71 million for Massandra, which includes 4,000 hectares of land and an enoteca of 1 million bottles, one of the world's largest wine collections. Three years earlier Kovalchuk's Yuzhny Proekt also bought Novy Svet, a champagne factory near Yalta for $25 million. Ukrainian officials say the sale is null and void due to the illegal occupation of Crimea.
Massandra's future may be in doubt as Crimea runs out of water. Last week, Crimea had only 31 million cubic meters of water in its reservoirs, one third the 92 million cubic meters of one year ago, reports the Crimean Department of Hydrometeorology and Environmental Monitoring, according to Ukrinform. With the peninsula drying up, water rationing has been imposed in all cities. Irrigated land has been cut from 4,000 square kilometers in 2013, the year before Russia's occupation to 171 square km today.
In response to Russia's annexation of Crimea in the spring of 2014, Ukrainian officials blocked the North Crimean Canal. Opened in 1975, this 400 km canal brought water to Crimea from the Dnipro River, at Nova Kakhovka, Kherson Region. Due to poor maintenance, flows had fallen by two thirds by 2013. But it still supplied eight of Crimea's 23 reservoirs.  Since annexation, the Kremlin has settled 350,000 soldiers and their families on the peninsula, but has failed to invest in desalination plants or a water pipe from Krasnodar, Russia, already a parched region.
Editor's Note: Over a pre-quarantine lunch yesterday at Khlebniy, the beautiful people restaurant near my office, a British TV reporter, perked up when I casually mentioned the possibility of a 'water war' over Crimea. With the Armenia-Azeri war a done deal, Belarus closed to foreign reporters and the Zelenskiy government going sideways, the only hope among hacks is a session of tough love from President Joe Biden. Rational people might ask: why didn't President Putin see Crimea's water shortage coming and float in desalination plants? But then again, rational people might ask: why didn't President Trump see Washington's violence coming Wednesday and provide enough security to protect the US Congress? With Best Regards, Jim Brooke