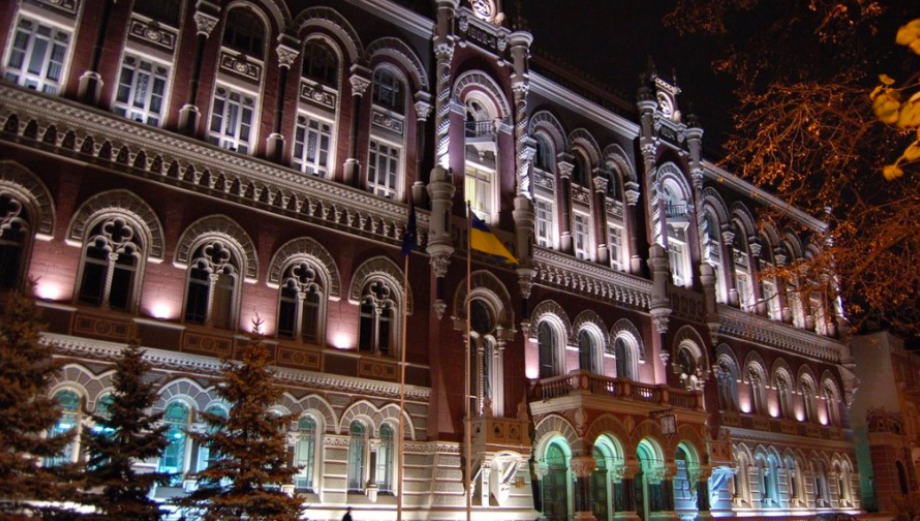 Friday, January 31
Central Bank Slashes Prime by 250 bps...More Cuts Promised...Goal Now is GDP Growth...Brexit Offers Big Opportunities to Ukraine, Europe's Biggest Food Exporter...China Flights Stop Tuesday...Work to Start on National Network of Four Lane, Divided Highways
Ukraine's central bank slashed its prime interest rate Thursday by 250 basis points, to 11%. The sixth cut in nine months, yesterday's was the largest. Emboldened by lower inflation, the National Bank of Ukraine now promises to end this year with prime at 7% — well below its earlier forecast of 9%.
This spring, prime may drop to 9% — half the level of one year earlier. "The most pronounced reduction in the key policy rate is expected to take pace in the first half of the year," the bank said.
With the central bank lowering its 2020 inflation forecast to 4.8%, the goal now is economic growth. Cuts in prime "will lead to further decrease in interest rates on loans for corporates and households, stimulating business activity," the bank said. According to the central bank's Bank Lending Survey, banks expect an increase in demand for loans from households and businesses in the first quarter.
Fourth quarter growth slowed to a disappointing 2.2%, dragging 2019's GDP growth down to 3.3%, Dmitry Sologub, deputy head of the National Bank of Ukraine, told reporters. HI boss, Yakiv Smoliy, the bank governor, predicts that this year growth will be 3.5%, and in 2021 it will be 4%. The IMF forecasts 3% growth this year. The World Bank forecasts 3.7%.
Industrial output fell by 2% in 2019, reports the State Statistics Service.  Manufacturing, mining and utilities production in Ukraine slightly decreased over the year. The fastest growing regions for industrial production were: Vinnytsia +13% and Odesa Oblast: +7%.
The central bank predicts that foreign currency reserves will grow by 15% this year, to $29 billion, said Smoliy. Foreign direct investment last year was $2.5 billion, marginally above the 2018 level of $2.4 billion
Foreign investment in the government's hryvnia bonds ended 2019 at the hryvnia equivalent of $4.7 billion, an 18-fold jump during the year. Today, foreigners hold 15% of these bonds. On Tuesday, at the weekly bond auction, foreigners bought $44 million worth of domestic bonds, or 17% of all purchases.
With Brexit starting today, President Zelenskiy has signed a decree extending for one more year visa-free access to Ukraine for British passport holders. With the visa regime unchanged, British citizens can visit Ukraine visa-free for 90 days out of 180 days. This regime started 15 years ago, when Ukraine abolished visas for citizens of all EU member countries. The EU's reciprocal 90-day visa-free regime, which started for Ukrainians in June 2017, does not apply for travel to Britain or Ireland. In the last two years, the UK visa refusal rate for Ukrainians has averaged about 10%. With Brexit, the three airlines flying between Ukraine and London – Ryanair, Wizz Air and UIA – have not announced any schedule changes.
Brexit could marry the UK, Europe's largest food importer, with Ukraine, Europe's largest food exporter, Bate Toms, Chairman of the British Ukrainian Chamber of Commerce, argues in an Atlantic Council piece, "Ukraine Can Feed Brexit Britain." Noting that Britain imports half of its food, Toms calls for a free trade agreement that would replace EU quotas and tariffs with a duty free trade in food between the two nations. Noting that Ukraine can easily supply Britain by rail or truck, Toms writes: "If unrestricted by tariffs, Ukraine's exports of high-quality wheat, corn, barley, poultry, and other important foodstuffs should be able to fully meet the UK's increased demand for the foreseeable future, and at significantly lower prices than the EU can offer."
Starting Tuesday, Ukraine suspends all direct flights from China for one month, for fear of the coronavirus. SkyUp and UIA will make final flights from Hainan Island, carrying Ukrainian tourists home from package tours. Xinhua reports that as of Monday, one case of the virus had been reported on Hainan, China's southernmost major island. It is located 1,600 km south of Wuhan, the virus epicenter.
In the first electronic auction for commercial space in Kyiv's Boryspil airport, the rental rate soared 19-fold from the asking price. "More than $1,000 per square meter," Infrastructure Minister Vladyslav Krikliy wrote on Facebook. "Probably a historical record for commercial real estate in Ukraine," he wrote of the 191-square meter space in the future duty free space of Terminal F. Reopened last April, this low cost carrier terminal is expected to handle over 5 million passengers this year. The ministry intends to hold electronic auctions for 32 more airports spaces, some as small as two square meters for one ATM machine.
Foreign and domestic construction companies are invited to participate in a tender to build interchanges on two highways leading from Kyiv, announced Ukravtodor, the state highways agency. Part of a 'European transport corridor' under construction, the work is to be funded largely with loans from the EBRD and the European Investment Bank. Two interchanges are to be built on the Kyiv-Odesa highway. A third is to be built on the Kyiv-Lviv highway. Work is to be take two years.
Ukravtodor is developing a national network of four-lane divided highways with maximum speed limits of 130 km/hour, or 80 mph. This spring, work start on: two sections of the M-03 in Poltava; the 64-km section of the M-07 from Kovel to the Polish border; and the 170 km stretch on the M-03 between Reshetylivka and Dnipro. With this last work, the 477 km drive from Kyiv to Dnipro, "instead of 6.5 hours, the road will take 4.5 hours,' promises Ukravtodor.
Under the Trump Administration, Ukrainians are the fastest growing nationality to receive refugee status in the US, growing from 3% in 2016 to 15% last year, The Washington Post reports in a lengthy feature from Washington State, the primary destination. Most Ukrainians come in under the Lautenberg Amendment, a 1989 law that allows historically persecuted groups in the former Soviet Union to emigrate to the US without having to demonstrate persecution. Last year, most of the 4,551 Ukrainians who came as refugees were Protestants. Refugees interviewed by Post reporter Abigail Hauslohner largely cited economic reasons for leaving Ukraine.
From the Editor: Mykhailo 'Misha' Bechkalo is the new executive director of UkraineInvest. As head of the state-funded investment promotion agency, he oversees the search for 'investment nannies' to help foreign investors on big projects. Daniel Bilak, founder of UkraineInvest, has stepped down after three years at the helm. Best Regards, Jim Brooke jbrooke@ubn.news