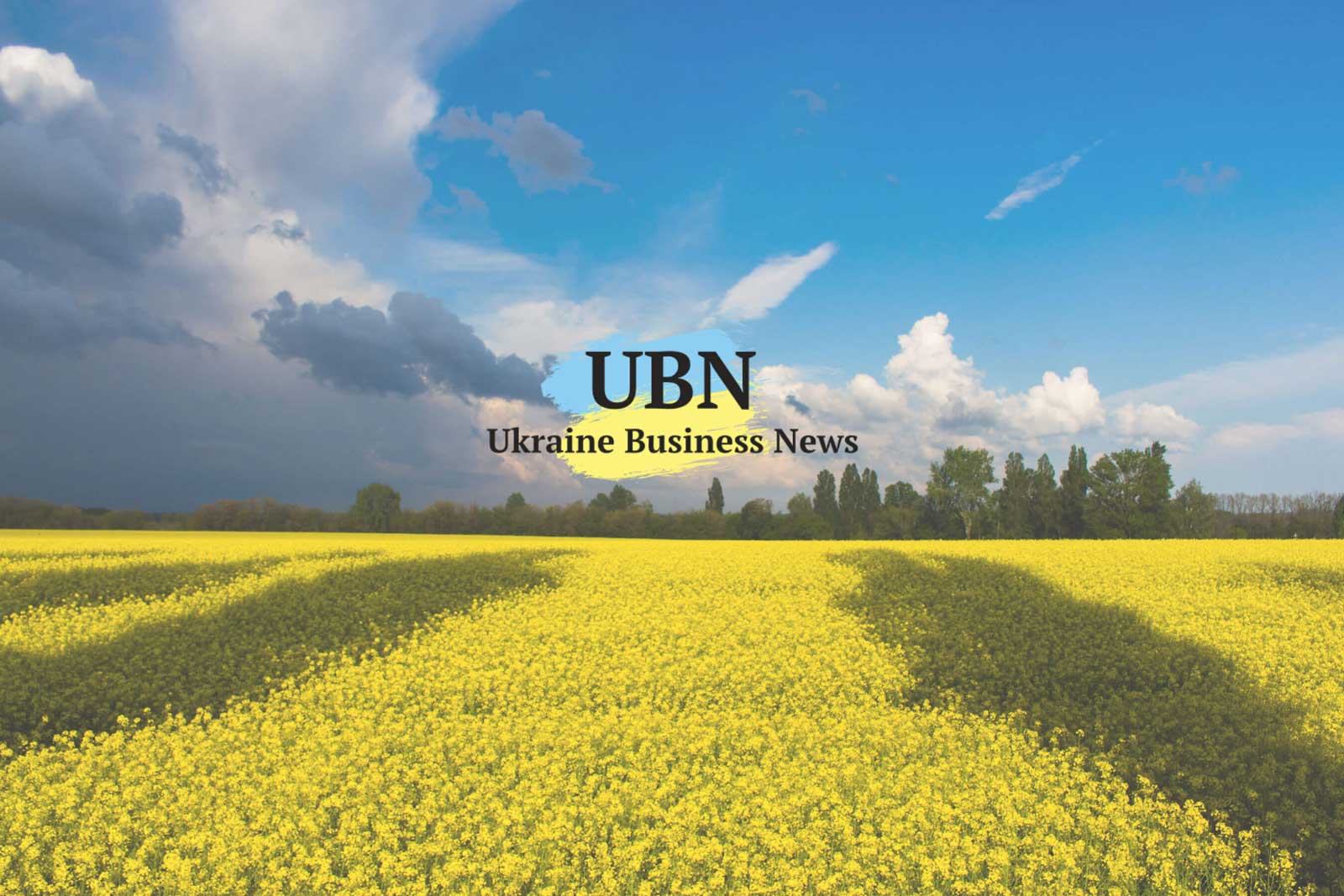 Norway's NBT plans to invest $1.5 billion over five years to create 1,000 MW capacity in wind farms in southern Ukraine, Joar Viken, CEO of the Oslo-based renewable energy company, tells UBN in Davos. "We hope what we are doing will open the eyes of other private investors to Ukraine," he says. In February, construction starts on a first phase: construction of 64 Norwegian-made turbines for a $430 million, 250 mw wind farm on Lake Sivash, facing Crimea. This phase is to be complete by May, 2020.
Canada's TIU is acquiring two new solar projects in Odesa region, part of its strategy to build 100 MW of solar power capacity in Ukraine by the end of this year, Michael Yurkovich, company CEO, tells UBN in Davos. The projects are spread through southern Ukraine: a solar plant inaugurated last year in Nikopol, Dnipropetrovsk; a plant under construction in Kalynivka, Mykolayiv; and four more to be built this year in Odesa and Mykolayiv. "Solar is one of the best things you can do in Ukraine," he said earlier at the Ukraine House. "And we want to be in on the ground floor."
Addressing a Davos audience of foreign and Ukrainian investors President Poroshenko vowed Thursday: "We will stick to the course of the reform, and I as a president do my best to make this progress irreversible." Speaking at Victor Pinchuk's annual Ukrainian Breakfast he said: "We want to building a healthy, Western-style economy, base on small and medium enterprises. We don't want to back to a Soviet-style economy."
Poroshenko is to announce in coming days that he will run for a second term. Thursday, he spoke in English, while his main political rival, Yulia Tymoshenko, a populist, sat four meters away, listening to a translation through a headset. "We now have a very big danger of populism," the President said. "And for those who do not understand what that means, I will say: That's what Chavez and Maduro did in Caracas, Venezuela, and you can see the standard of living of people in this country on TV."
The night before in Davos, the President said that since 2014 foreign investments have financed 238 new businesses in Ukraine. He spoke to foreign business leaders gathered at Ukraine House for a meeting of Ukraine's National Investment Council.
Business conditions have improved in Ukraine, an American investor, a Canadian diplomat, and a Ukrainian reformer said at the Ukraine House in Davos. "There is a huge cadre of people who are doing the right thing," said John C. Patton, managing director of Argentem Creek Partners. "If you listened to the press and the compliance depts of banks, you would think Ukraine is a black hole. And Ukrainians themselves don't recognize the world class companies in their own midst."
On the investment panel, Roman Waschuk, Canada's Ambassador to Ukraine, said: "The space and opportunity for corporate misdeeds has shrunk." Noting that his experience with Kyiv stretches back to the 1980s, he said: "Ukraine is leaving the oligarchic, post-Soviet economic space, and is playing by world rules."
Since 2015, "the government has canceled thousands of post-soviet regulations," said Oleksiy Honcharuk, head of the Better Regulation Delivery Office. Funded by the EU and other foreign donors, this advisory body works to cut red tape and move Ukraine towards EU standards. "Our main goal is to create a friendly environment for companies."
The panel was sponsored by Hillmont Partners law firm and Business 100, a new association of Ukrainian companies committed to Western business practices. Lenna Koszarny, a leader of Business 100, described the first 50 members as "business leaders who care about their reputations and are defining a new set of values for business in Ukraine."
With costs soaring for clinical trials of new drugs, Ukraine could join India, Israel and Thailand as a major site for this fast growing industry, James Peyer, managing partner of American biotech company Apollo Ventures told a Ukraine House Davos health panel sponsored by TA Ventures. "There is a good opportunity for a country like Ukraine, which is very European, but not under the auspices of the European Medicines Agency." Running a company dedicated to finding drugs to combat age-related diseases, he said: "Clinical trials could be done [in Ukraine] with the same level professionalism, with the same level of efficiency of the the US and Europe — but without the cost."
After an unplanned 2-week Christmas shutdown of air cargo at Kyiv Boryspil airport, Infrastructure Minister Volodymyr Omelyan tells the UBN that construction is to start this year on a air cargo terminal capable of handling 100,000 tons a year, seven times more than the current terminal. "The current terminal was built to handle 40 tons a day," Omelyan said. "We got more than 300 tons a day during Christmas time."
Last year, Ukraine's air cargo and mail rose 12% hitting 21,350 tons, well above the 14,600-ton capacity of Boryspil. The Dec. 24 to Jan. 4 shutdown infuriated air cargo carriers, with one writing a foreign business association about "major damage that was done to the image of Ukraine because of this unprecedented event by Boryspil Airport." On Thursday the European Business Association reported that the cargo backlog "is starting to settle." Last week, the EU and World Bank approved €300 million in aid to Boryspil – for a new runway and a new cargo terminal.
A $450 million order for 13 new Antonov transport airplanes is being prepared, Internal Affairs Minister Minister Arsen Avakov writes on Facebook. The order would restart production of three models. This year, the Ministry wants to receive from Antonov one An-32b turboprop cargo, a plane that stopped production in 2012. Also from Antonov, the government wants 10 An-178 aircraft. Only one An-178 was made, in 2015, largely for promotional purposes.
From the Kharkiv Aircraft Plant, the National Guard wants to take delivery by 2021 of two An-74 jet transports, $30 million planes capable of carrying 52 passengers or 7.5 tons. This would mean upgrading and then restarting production of a plane that has not been made since 1994. A contract has not been signed with UkrOboronProm, the state defense conglomerate that controls both airplane manufacturers.
Air traffic at Dnipro rose by only 8% last year, the worst performance of Ukraine's top eight airports. With 299,250 passengers, Dnipro's traffic was one fifth the volume of Odesa's. Both cities have 1 million inhabitants. Dnipro residents have lobbied Kyiv for the money to repave the airport's bumpy, Soviet-era, concrete runway.
Instead, Infrastructure Minister Volodymyr Omelyan tells the UBN that construction starts this summer on a hub airport project in Dnipropetrovsk region. Roughly midway between Dnipro and Zaporizhia, the site is three kilometers from the newly rebuilt, four lane, 85 km Dnipro-Zaporizhia highway. Ukraine's first airport built since Independence in 1991, the regional airport is to be ready by 2021. Foreign participation is expected. Today, experts from Airport Consulting Vienna are in Dnipro, studying the existing airport. Last month, the Infrastructure Ministry signed a memorandum of understanding with China Airport Construction Group Corporation.
For comments and story tips, Brooke is reachable at: jbrooke@ubn.news