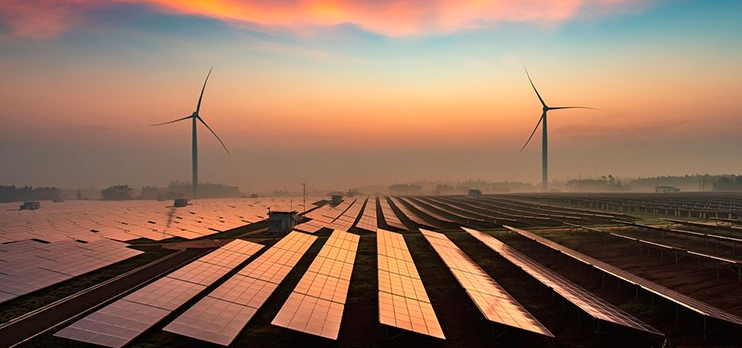 Friday, January 17
EBRD Loans €1.1 billion to Ukraine, Second only to Egypt...Gambling Bill Advances...Pulling the Trigger on GDP Warrants?...Big Mac Index Indicates More Room for a Stronger Hryvnia...After Shootdown, UIA to Ask for Bailout?...Airports to Watch: Chernivtsi, Kherson, and Zaporizhia
EBRD invested €1.1 billion in 51 Ukraine projects last year. Of the 38 countries where the development of bank loans money, Ukraine was second only to Egypt for the volume of investments and first for the number of projects. In Ukraine, 62% of the loans, or €680 million, were for 'green' projects, Anton Usov, the regional spokesman for the European Bank for Reconstruction and Development, writes on Facebook. Investments went to a variety of sectors: solar, wind, electricity transmission, pharmaceutical, agricultural, road, and rail.
Deutsche Bahn executives met in Kyiv yesterday with Prime Minister Honcharuk. "Wait for good news soon," the Prime Minister wrote on Telegram below a photo with Andreas Wegerif, Managing Director of International Markets and Consulting at DB Engineering & Consulting. Separately, the German rail company announced that it had signed a 10-year, €86.2 billion investment agreement with Germany's government. This is to increase annual investment by 50%.
Political enemies of the government posted on the Internet recordings of a closed-door meeting last month between Honcharuk and the top leadership of the National Bank of Ukraine. In the recordings, which may have been doctored, Honcharuk belittled his own economic understanding and that of President Zelenskiy. In response, Honcharuk posted a video yesterday, noting that reserves have risen to $25 billion, the hryvnia has strengthened, and inflation has fallen to 4%. He said: "If this isn't good news for the country, then I am a total dunce in economics."
Concorde Capital's Zenon Zawada writes: "What's most concerning about Honcharuk's comments is the very fact that recordings of a sensitive meeting of high-ranking state officials were leaked onto the Internet, and likely edited to put comments out of context."
The Rada has passed on first reading a gambling bill. It would restrict slot machines to 3-, 4- and 5-star hotels, would allow casinos only in 5-star hotels, would restrict gambling advertising, would criminalize gambling without a license. and would ban Russian citizens and Ukrainians under 21 from gambling in Ukraine. On Dec. 19, a similar law failed in the Rada. In the following days, to encourage gambling groups to support the law, the government closed 5,300 illegal gambling establishments.
A Rada debate on a draft law to block former owners of Privatbank to reverse its nationalization has been moved from January to February, Kateryna Rozhkova, first deputy governor of the National Bank of Ukraine, told reporters Thursday. Two Privatbank court cases delayed until late January presumably now will be delayed again.
Ringfencing Privatbank from its former owners is a key demand of the IMF for an agreement. Timothy Ash writes from London: "My fear is that all this drifts – as tends to be the case in terms of things related to the IMF in Ukraine."
At the same briefing, Dmytro Sologub, deputy central bank governor, told reporters that last year's growth of around 3.5% was enough to trigger $100 million in payments on Ukraine's 2015 GDP warrants. Hours later, Finance Minister Oksana Markarova, told a financial forum: "Triggers haven't come today. Both the Ministry of Finance and our debt management team are carefully analyzing all instruments, including potential ones."
The Cabinet of Ministers is pushing for new laws that would allow state bank managers to attack the mountains of nonperforming loans, Finance Minister Markarova said Thursday. "We want to more rapidly reduce the state's share in this sector, we want to quickly find effective owners or international partners for state banks," she said at a presentation of the Strategy for the Development of the Financial Sector until 2025. "2020 will be the year when we finally, we are very actively and efficiently resolving the problem of legacy of problem loans in state-owned banks."
Despite last year's 16.5% appreciation of the hryvnia, The Economist magazine's latest Big Mac Index indicates that Ukraine's currency is undervalued by 58%. At today's exchange rate of 24 hryvnia to the dollar, a Big Mac costs $2.37. In the US, it is $5.57. A stronger hryvnia causes pain for managers who earn in hryvnia, but pay expenses pegged to the dollar.
"Can Ukraine International Airlines Survive Iran's Fatal Plane Downing?" asks an article in Forbes. Author Katya Gorchinskaya notes that the shootdown came as Ukraine's flagship carrier was climbing back from 2018 when it lost $100 million. In the first half of 2019, passengers were up 8%, planes were flying with fewer empty seats, and 49% of passengers were in transit. In last week's flight from Tehran, 83% of the 167 passengers killed were booked on UIA's connecting flight to Toronto.
With compensation from Iran probably years away, UIA may ask for a government bailout, aviation analysts tell Forbes. At the end of last year, UIA's unpaid bill to Ukraine's air traffic control agency, to Boryspil airport, and for passenger taxes was $90 million. Although the airline is partly owned by Ihor Kolomoisky, a financial backer of President Zelenskiy, administration officials were not encouraging last fall when the airline asked for financial relief.
The Zelenskiy administration wants domestic air traffic to grow by 20% this year, twice as fast as international, Oleg Yushchenko, deputy infrastructure minister, tells the Center for Transportation Strategies. To boost internal air traffic, Rada committees have approved lifting VAT from domestic flights. Now, the Rada is considering cutting excise taxes on jet fuel. The State Aviation Administration forecasts the passenger flow through Ukrainian airports will increase this year by about 10%, to 27 million. Of these, about 10% would be passengers on internal flights.
The use of private investor concessions to revive three regional airports – Chernivtsi, Kherson, and Zaporizhia – is being studied by the World Bank's International Finance Corporation, Yushchenko said. All three had single-digit growth last year, well below the national air passenger growth figure of 18.5%. Zaporizhia is primed to take off this year with the opening in March of its $20 million new terminals and the launch of direct flights to 12 EU cities.
Kherson's traffic may jump by one third this year on the back of new international flights. Over the last month, Ryanair started flying from Kherson to two Polish cities — Katowice and Krakow. In March, Ryanair's subsidiary, Lauda, starts flying from Kherson to Vienna. SkyUp says that Crimea residents account for about one-third of passengers on its seasonal flights from Kherson to Turkey and Egypt. Kherson, Ukraine's closest airport to Crimea, may handle 200,000 passengers this year, predicts Yuri Gusev, chairman of Kherson Region.
While Chernivtsi's Hapsburg empire architecture draws rave reviews from international tourists, the airport has yet to develop international traffic beyond charters to Antalya, Turkey and the occasional nostalgia group charter from Vienna. With a UIA flight to Boryspil as its sole scheduled flight, Chernivtsi airport saw its passenger flow grow by only 4% last year, to 76,832.
From the Editor: The Zelenskiy administration is taking the right steps to revive domestic air travel by cutting fuel and ticket taxes. One airline CEO tells me he fills his planes with jet fuel before flying into Ukraine — to avoid buying fuel here. If we can't have a bullet train between Kyiv and Odesa, at least we could have an hourly $50 air shuttle. With best regards Jim Brooke jbrooke@ubn.news