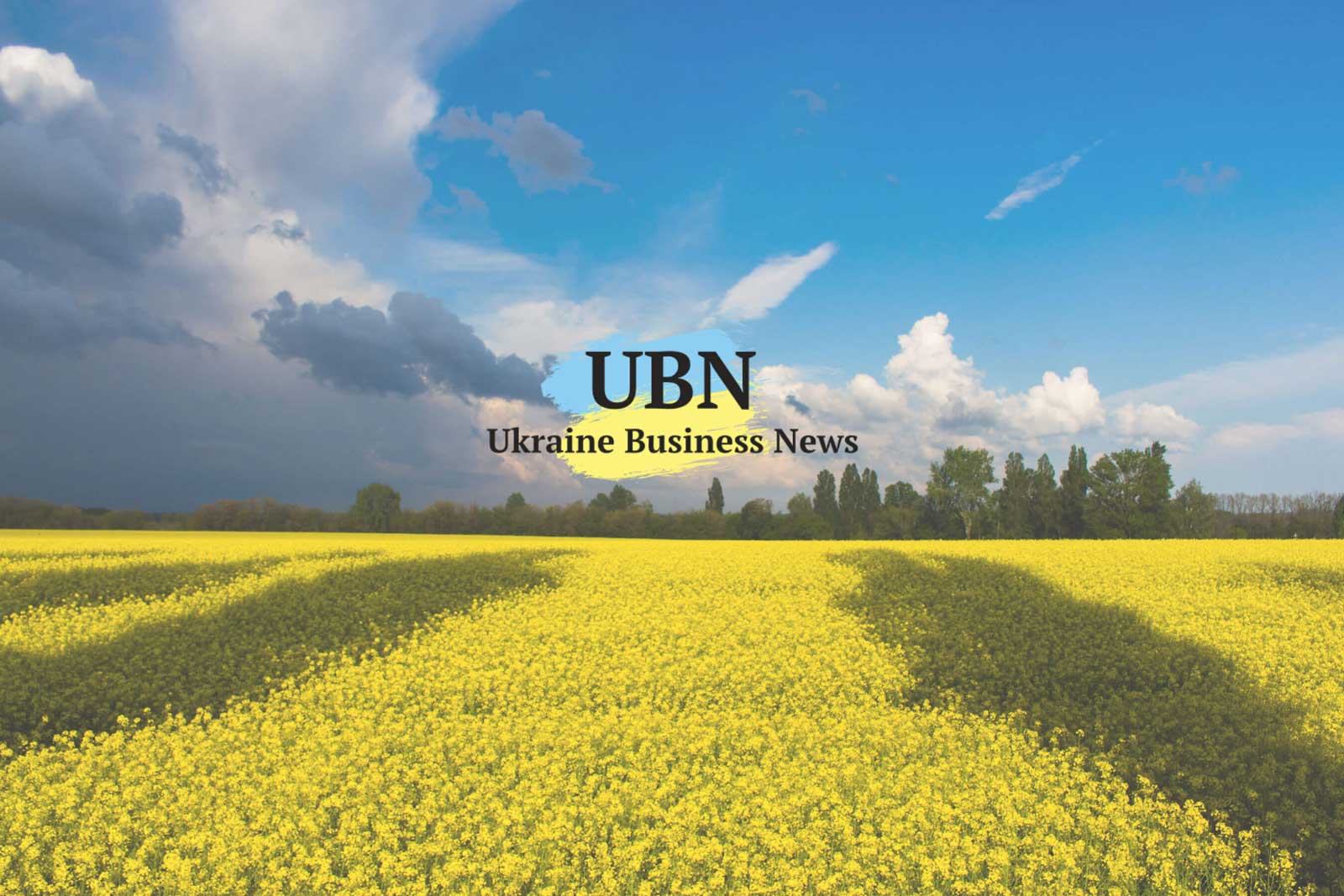 Friday, January 11
Grain Exports Up 14%, Straining Silos and Trains…Ukraine is Fourth Largest Source of Food for EU… Port Tonnage Flat in 2018…$1 billion Opportunity: Build Electric Locomotives in Ukraine…Rail Traffic to EU Doubles…Big Mac Index Rates Ukraine as Big Bargain for Dollar Holders
As of yesterday, Ukraine exported 25 million tons of grain, up 14% over the same date last year. Dragon Capital predicts this growth rate will hold up for the second half of the marketing year, with Ukraine selling a record 45-46 million tons by the end of June.
With corn accounting for half of Ukraine's record harvest last year, corn sales to the EU have quadrupled and to Libya and Turkey have doubled, reports Ukragroconsult. Of Ukraine's record 70.1 million harvest, records were also hit by sunflower seeds – up 12% — and by soybeans – up 13%.
Ukraine ties with Argentina as the EU's fourth largest source of imported food. In the 12 months through October, each sold €5.1 billion to the EU, according to a new report by the European Commission. The top three food exporters to the EU are: Brazil – €12 billion; US – €11.5 billion; and China – €5.5 billion.
Faced with rivers of grain, storage silos and railroad wagons literally were bursting at the seams last fall, warns Serhiy Feofilov, CEO of UkrAgroConsult. Barring weather setbacks, Ukrainian farmers will continue their four year winning streak and produced ever growing harvests in the 2020s. In this environment, he says, investment is urgently needed in storage, transportation and ports.
Despite a 20% cut in port dues one year ago, Ukraine's seaports handled only 1.8% more cargo last year than in 2017, the Infrastructure Ministry reports. Reaffirming Ukraine's ports as export oriented, the Black Sea and Azov ports handled four times as much exports – 99 million tons – as imports – 24 million tons. One high growth area was container handling, up 11% yoy, to 11 million tons. Taking some pressure off roads and rails, ship journeys on the Dnipro River were up 11%, moving 10 million tons.
Opening up a $1 billion opportunity for foreign rail equipment manufacturers, Yevhen Kravtsov, chairman of Ukrzaliznytsia, told the Cabinet of Ministers Thursday that the state railroad will focus this year on the "renewal of electric locomotives." Already, France's Alstom, Germany's Siemens, Canada's Bombardier, China's CRC and Czech's Škoda are talking to UZ about building electric locomotives in Ukraine. About two thirds of the railroad's 2,700 locomotives are electric.
Last February, Ukrzaliznytsia signed a 10-year, $1 billion agreement with GE Transportation to build diesel locomotives in Ukraine. The first GE locomotive, an import from Pennsylvania, went into service last month.
Asserting that the shortage of freight cars has been overcome, Kravtsov says that in 2018, private companies built 10,000 cars and the state railroad built 3,500 more — "a record for the company over the past 25 years." This year, Ukrzaliznytsia plans to use a new $150 million loan from the EBRD to buy up to 6,500 gondola wagons – suitable for moving coal or steel. The railroad carries 82% of the nation's freight and about 50% of passenger traffic.
The railroad's ambitious $875 million spending plan for this year includes money for electrifying several hundred kilometers of track. One project is to electrify an 80 km section from the Polish border to Kovel, the northwest hub for Ukraine's rail system. With five rail lines radiating out Kovel, lines go north to Brest, west to Lublin and Warsaw, south to Lviv, southeast to Vinnytsia and east to Kyiv.
With 20 new trains to the EU, Ukrzaliznytsia nearly doubled its passenger traffic last year to Europe. This international traffic growth helped boost Ukrzaliznytsia's long distance passenger counts by 7%, to 55.9 million last year, Kravtsov says.
Looking east, the railroad also is improving service to the government-controlled portions of Donetsk and Luhank regions, Kravtsov says. Last month, Ukrzaliznytsia started service from Kyiv to Lysychansk, Luhansk and extended a Lviv-Kyiv train to Bakhmut, Donetsk. Next Friday, the railroad starts a new train from Kharkiv to one city in Luhansk and three in Donetsk.
With SkyUp Airlines poised to boost domestic air travel this summer, trains can only compete by moving faster on the ground, says Infrastructure Minister Volodomyr Omelyan. Looking five years ahead, he tells the Cabinet: "On the main transport corridors — Kyiv-Odesa, Kyiv-Lviv, Kyiv-Dnipo, and Kyiv-Kharkiv — the speeds of passenger trains must be at least 200-250 km / h, and freight – 100-120 km / h."
The new Boryspil Express train from the airport to central Kyiv's railroad station is winning riders, averaging 1,500-2,000 passengers daily 10 weeks after launch, reports Kravtsov. With 27 departures daily from Boryspil, this means 27-38 passengers per train, or guaranteed seats for everyone on the 81-seat trains. With service around the clock, the 40-minute ride costs UAH 80 or $2.85.
The enormous purchasing power of the dollar in Ukraine is confirmed by The Economist's latest Big Mac Index. In a survey of 50 major economies, plus the Euro zone, Ukraine has the second most undervalued currency, bested only by Russia. In a gauge of purchasing power parity, the hryvnia is 65% below where the dollar exchange rate should be. Instead of 28 hryvnia to the dollar, the Index says the hryvnia exchange rate should should be about 10 to the dollar. By comparison, the Russian ruble is 70% undervalued, the Turkish lira is 64% undervalued, and the Moldovan leu is 59% undervalued.
On Ukraine's 12 oil and gas fields open for production sharing agreements: readers at Asters law firm point out that tender packages have yet to be prepared and announced. Only on the day of the tender announcements, will the 3-month clock start running for interested companies to buy the packages and make bids.
With "unprecedented opportunities opening up in Ukraine's upstream hydrocarbon sector," the Ukrainian Gas E&P Forum will be held Jan. 29 in London at the Geological Society. Speakers will discuss the 12 new production sharing agreements, the March 6 auctions of 10 oil and gas blocks, and the government's invitation to foreign companies to work with state oil and gas companies under production enhancement contracts to boost production from depleted brownfields. Speakers will include: Oleh Kyryliuk, acting head of the State Geological Service, and Olga Bielkova, deputy head of the Rada's Fuel and Energy Committee.
For comments and story tips, Brooke is reachable at: jbrooke@ubn.news