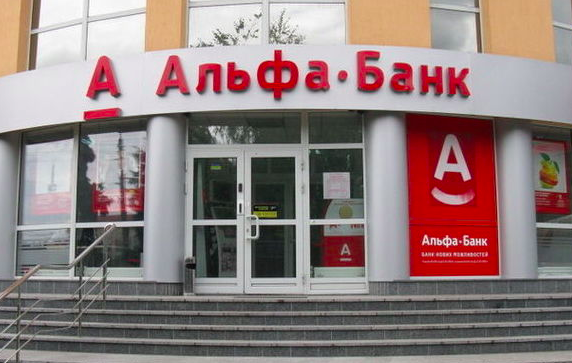 Friday, February 8
Alfa and PrivatBank Start Selling Dollars and Euros at Branches…First New Highrise in a Decade Proposed for Kyiv…Boryspil: Europe's Fastest Growing Airport in its Size in 2018…Weekend City Break Options Multiply as Airports Open New Destinations…Antonov to Restart Jet Production This Year.
 Alfa-Bank, PrivatBank and Monobank, a 'virtual bank,' now sell dollars and euros to account holders online, Interfax-Ukraine reports. Following Thursday foreign exchange liberalization, Alfa-Bank and PrivatBank also sell foreign currencies at their branches. "Purchased currency is instantly available to the client on the account or card for settling payments, placing on a deposit account, or withdrawing cash," says Illia Borovov, vice president for electronic business. "Withdrawal of foreign currency from ATMs is not yet allowed."
After a decade long drought in high rise construction starts in Kyiv, a Ukrainian group wants to build a 100-meter tall hotel and office complex at 107-109 Velyka Vasilkivska, facing the Palace of Ukraine metro station and concert hall. Located midway between St. Nicholas Roman Catholic Cathedral and Ocean Plaza shopping mall, the builders, Ukrzhitlobud, would need a city variance for rising higher than the 27-meter limit on buildings in the historic district. Nashi Groshi news site notes that building permits have been given for 'hotels' that end up being apartment buildings. Of the 11 buildings in Kyiv higher than 110 meters, eight are residential. All were built in the 2000s. The last one, No. 1 Obolon Embankment, was completed in 2013.
EpiCentre K, Ukraine's version of Home Depot, is investing $107 million in creating Ukraine's largest ceramic tile manufacturing capacity, Oleksandr Hereha, the company founder, tells reporters. This summer, one plant opens near the company's white clay quarry, in Kalynivka, 35 km southwest of Kyiv. Next year, a second plant opens in Kalush, a concrete manufacturing city in Ivano Frankivsk. Tile equipment and expertise are provided by SACMI. This northern Italian company is opening a Ukraine office in Ukraine.
Kyiv Boryspil's 19.4% passenger growth rate last year was the highest of any European airport of its class, 10 to 25 million passengers. According to Airports Council International Europe, runners up were: Moscow Vnukovo — +18.4%; Budapest — +13.5%; Warsaw Chopin –+12.8%; and St Petersburg — +12.1%. By comparison, the average growth rate for non-EU European airports last year was +8.3%. Boryspil handled 12.6 million passengers last year. With more growth expected, Boryspil reopens Terminal F in April.
 UIA, Ukraine's flag carrier, carried more passengers – +15% — and more freight – +12% — but lost money last year, Yuri Miroshnikov, company president, tells Liga.Biznes. Without specifying the size of the loss, he blamed Ukraine's aviation fuel taxes and Russia's ban on Ukrainian airlines flying over its air space.
 Entering sub-Saharan Africa for the first time, UIA launches a flight to Ethiopia this year in partnership with Ethiopian Airlines, which has its hub in Addis Ababa, Miroshinikov tells Liga.Biznes. [Ethiopian] has a good African hub," he said. "We plan to operate flights from Kyiv to Ethiopia and further. Together with the local carrier, we expect to give options for connections to other African countries." In 2018, Ethiopia had the world's fastest growing economy. Of the world's six fastest growing economies, four were in sub-Saharan Africa: Ethiopia +8.5%; Côte d'Ivoire +7.4%; Rwanda + 7.2%; and Senegal + 7%. Ukraine's growth last year was 3.4%.
Lviv plans to increase air passenger traffic by 38% this year, to 2.2 million people, airport director Tatiana Romanovskaya tells reporters in Kyiv. After boosting traffic by 48% last year, Romanovskaya says she now is negotiating new flights with Qatar Airways, UIA, an Asian airline, and a European discount airline. By June, Ukraine's busiest regional airport will have flights to 33 cities, including three new ones: Wizz Air to Copenhagen on March 3; airBaltic to Riga on April 1 and SkyUp to Odesa on June 2. The airport is undergoing a $10 million upgrade this year.
Odesa's new runway will be completed by the end of this year, Infrastructure Minister Volodymyr Omelyan, tells reporters, noting this year's spending will be $27 million. With two European discount airlines in the 'final stage of negotiations,' Odesa airport could handle 3.5 million passengers in 2021, Omelyan predicts. That would be 2.5 times the 1.4 million carried last year.
 This spring, works starts on Prydniprovye, the new regional airport designed to serve Dnipro, Zaporizhia and Kriviy Rih, Omelyan tells the American Chamber of Commerce. By 2022, the airport could handle 1.5-2 million passengers. This volume would place it among Ukraine's top five airports. Dnipro and Zaporizhia airports will stay open. But Omelyan cited Poland, which invested in two large airports 80 km apart. The rival airports cannibalized each other's traffic and neither prospered.
This summer, Vinnytsia starts a two-year, $78 million rebuild designed to make the central Ukraine airport capable of handling Boeing 767s. Resurfacing the runway and installing new lighting are part of the makeover, Mykola Bozhko, of the Infrastructure Ministry, tells reporters. Ukraine's 11th busiest airport, Vinnytsia handled 61,000 passengers last year, largely on UIA flights to Kyiv and Tel Aviv and charters to Egypt. SkyUp starts charter flights to Antalya, Turkey on May 1.
Not to be left out, Poltava, Ukraine's 14th busiest airport, is transferring its runway to the Infrastructure Ministry. Located roughly between Kharkiv and Dnipro, Poltava, population 300,000, needs $6 million for a runway upgrade. Last year, the city airport gained international status and reopened. This spring, SkyUp starts charter flights from Poltava to Eqypt and Turkey.
Albania, Greece, and Italy are targets for new, scheduled flights from Kyiv. Italy's Ernest Airlines plan to launch flights this summer from Kyiv Sikorsky to Tirana, Rome and Genoa. (On March 21, it starts flights from Kharkiv to Rome and Milan.) On March 31, Wizz Air starts flights from Kyiv Sikorsky to Athens and Thessaloniki. On the same day, Greece's Astra Airlines is to launch Kyiv-Athens service on its BAe 146 regional jets. Two days later, on April 2, Ryanair starts flights from Kyiv Boryspil to Athens.
Helicopter service from Kyiv and Odesa to Ukraine's the Black Sea and Carpathian mountain resorts is the goal of an agreement signed last week between the Odesa regional government and a new group, International Transportation Service Group TVS. Under the agreement, the investors would build nine heliports and service vacation destination with Boeing Chinook cargo helicopters converted to carry up to 44 passengers. Flying 300 km/hour, a Chinook could take vacationers from Kyiv to Karolino Bugaz, on the Black Sea, in 80 minutes.
Kyiv's Antonov plans to resume production this year of three jets: AN-178, a 70-seat regional passenger plane; AN-158, the 100-seat version; and AN-178, a medium range military transport. Product can restart due to near completion of a program to replace Russian parts with parts from Canada, China and the US. The state company's financial plan foresees a tripling of income from aircraft sales.