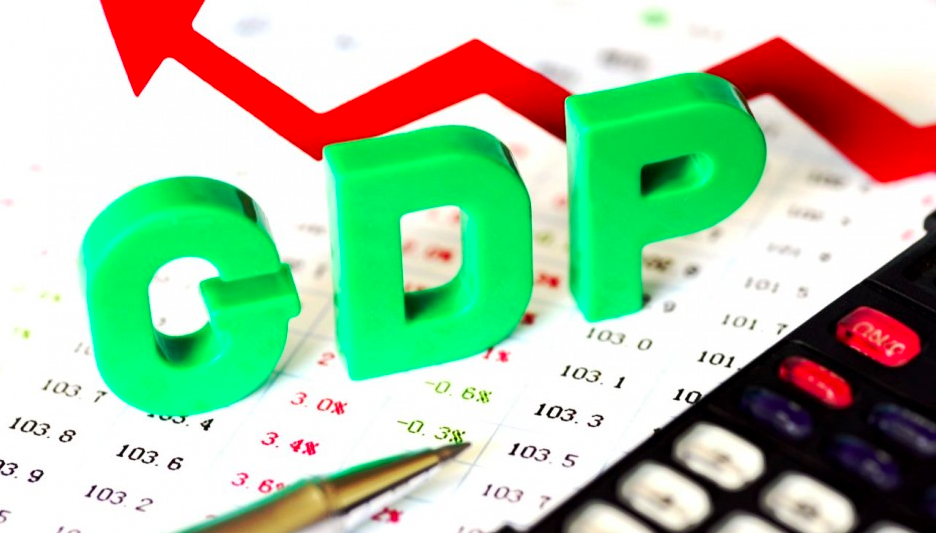 Friday, February 5
Ukraine's Comeback: 5% GDP Growth This Year…Sinking State Grain Corp. Blames It All on Foreign Cleanup Man…China May Take the Motor Sich Hit - and Move On…Kolomoisky Strikes Out in Courts: 0-3…Saakashvili: Putin Planned to Invest $1.5 Billion in Ukrainian TV
Dragon Capital predicts Ukraine's GDP will grow this year by 5.3%, Tomas Fiala, the investment bank's CEO, said yesterday at the European Business Association. This would bring the GDP to $171 billion, "a figure comparable to 2013, although we have lost part of the country and part of the economy," Fiala said, referring to Russia's 2014 occupation of Crimea and half of the Donbas. Fiala, who also is EBA president, predicted the exchange rate will end this year where it started – 28 hryvnia to the dollar.
In the last quarter of 2020, Ukraine's economy returned to pre-crisis levels, the same level as in Q4 2019, he said. "We expect that last year's GDP fell by only 4%," Fiala said.  "This is one of the best results in Europe. Only Poland fell a little less."
Facing default this July on a $1.5 billion loan from China, the management of Ukraine's State Food and Grain Corporation has denounced that the British-American manager overpaid salaries during four months when he ran the state company last winter. On Monday, State Security Service agents served Simon Cherniavsky with papers from the State Fiscal Police charging him with embezzling the hryvnia equivalent of $321,000 in salaries paid to 18 outside staffers bought in to clean up the scandal-ridden state company. Cherniavsky, who engineered the 2017-2018 $1.1 billion restructuring of Mriya Agro Holding, resigned from the Grain Corporation last April, following the resignations of Prime Minister Honcharuk and Economy Minister Milovanov.
"We identified several cases of systematic misappropriations of company funds and other gross mismanagement," Cherniavsky wrote Wednesday in a letter to the US Embassy. In an email to the UBN yesterday, Cherniavsky called the charges against him "absurd." Looking ahead, it is unclear how the Grain Corporation will account for hundreds of millions of dollars missing from the 2012 loan from Eximbank China, a borrowing guaranteed by Ukraine's Finance Ministry.
China and Ukraine should compartmentalize their economic relationship, not allowing President Zelenskiy's sanctions on Chinese companies investing in Motor Sich to poison wider bilateral trade and investment ties, argues Zhao Huirong, a guest writer in China Daily, owned by the Chinese Communist Party. "The sanctions are targeted only at the companies involved in the [aircraft engine] deal, not at those engaged in joint Sino-Ukrainian projects," writes Zhao, an Eastern Europe research fellow at the Chinese Academy of Social Sciences. "Zelenskiy doesn't want to harm Sino-Ukrainian relations and instead seeks to forge deeper commercial ties with China." However, he warns Motor Sich sanctions "have reduced the chances of a substantial increase in Chinese investment in Ukraine and prompted potential investors to consider the political risks in the country before investing."
Ukraine plans to launch the its latest remote sensing satellite, Sich 2-30, into Earth orbit by the end of this year, Strategic Industries Minister Oleh Urusky told a recent meeting of spacecraft developers and customers of satellite services. Built by Yuzmash, the first satellite of the Sich family was placed into orbit in 2004 from a rocket launched from Russia. Urusky did not say what company or country would handle the launching. Reporting on the satellite plan, China's news agency Xinhua noted that Ukraine's Cabinet of Ministers approved last month a 5-year, $1 billion space program.
In the latest of three court setbacks for Ihor Kolomoisky, a 6-year, $6 billion claim by Kolomoisky and his partners against Ukraine ended yesterday after the Arbitration Institute of the Stockholm Chamber of Commerce declared it had no jurisdiction in the case. "SUPER MEGA WIN!!!!!!!!!!!! in Stockholm arbitration," Ukraine's Justice Minister Denys Maliuska wrote on Facebook. "After almost six years of trial, the arbitration was denied them today — denied completely."
Separately, in London on Monday, an English judge ordered Kolomoisky and his business partner Gennadiy Bogolyubov to pay PrivatBank £1 million in addition to an existing court-ordered payment of £11 million. Two weeks ago, in Kyiv, the Court of Appeal rejected a lower court ruling in Kolomoisky's defamation suit against Anders Aslund, the Swedish-American economist. Lawyers for Asters successfully argued the Aslund's statements about Kolomoisky's involvement in the $5.5 billion bankruptcy of PrivatBank were an exercise of protected free speech.
Defending his decision to close three pro-Kremlin TV channels, President Zelenskiy has met with managers of other major TV stations and with ambassadors of the G-7 nations. In both cases, the President said Russian state money funded the stations. "The President noted the sanctions decision was based on proof that the funding came from Russia and the targeted TV channels cooperated with terrorist organizations," reported Zelenskiy's website.
Zelenskiy acted as Russian President Putin planned more investment in Ukraine's media, Mikheil Saakashvili, the former president of Georgia, wrote in an essay for the Kyiv Post: "Zelensky's courage to stand up to Medvedchuk should be applauded." "It is well-known that Putin had allocated one and a half billion dollars to Medvedchuk for his pro-Russia media hypnosis," writes Saakashvili who chairs Ukraine's National Reform Council. "And they were also planning to take over ICTV Holding." Owned by Viktor Pinchuk, ICTV is Ukraine's fourth most watched channel.
The closing of the three stations was appealed yesterday to the Supreme Court. A Presidential decree cannot be stayed until a higher court, the High Administrative Court, hears the case. Viktor Medvedchuk, the reputed shadow owner of the stations, complained yesterday: "With one stroke of a pen, Zelenskiy threw out 1,500 journalists and other employees of the three stations into the street and deprived millions of people of the right to receive objective information." Medvedchuk's party, the Opposition Platform – For Life, started impeachment proceedings in the Rada against Zelenskiy. The party has only 10% of the seats in parliament.
The Biden Administration is continuing the Trump administration's opposition to Nord Stream 2, DPA, the German news agency, reports from Washington of the Russia-Germany gas line. "Nord Stream 2 and the second line of Turk Stream are designed to increase Russia's leverage over our allies and partners, and they undermine transatlantic security," Ned Price, the new State Department spokesman said Wednesday. If the pipeline is finished and commissioned, Price said, more sanctions are possible.
Editor's Note: Where's the $1.5 billion? China and Ukraine's Finance Ministry will soon start asking very hard questions of the State Grain Corporation. The Finance Ministry does not want to get stuck with the bill. Here's a partial solution: shut the state company down. Then, sell on ProZorro its docks, stocks, warehouses, elevators, and ships. There are plenty of private investors – national and foreign – who would bid. And, with the new Biden Administration putting anti-corruption at the top of its Ukraine to do list, the stunt of charging the temporary American manager is guaranteed to go over in Washington like a lead balloon. With Best Regards Jim Brooke