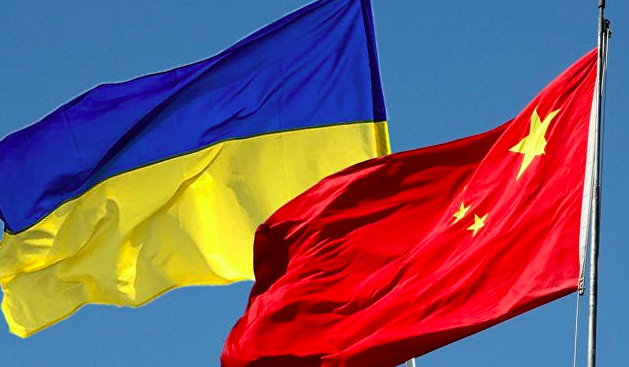 China decisively supplanted Russia last year as Ukraine's top trading partner for goods, according to 2019 trade figures posted by the State Statistics Service. China was Ukraine's top export market, taking 7.2% of Ukraine's exports, compared to 6.5% taken by Russia. China was Ukraine's top source of imports, providing 15.1%, compared to 11.5% by Russia. Improving Russia's case, Ukraine's substantial trade with Belarus is probably 'sanctions-busting' trade with Russia.
Switching from east to west, Ukraine now conducts 41% of its trade in goods with the European Union. Historically, Russia accounted for one third of Ukraine's foreign trade. "The key takeaway is that Ukraine is no longer economically dependent on Russia," Anders Aslund writes in an Atlantic Council essay: "Russia loses leverage as Ukraine exports go global."
Ukraine's strong exports to Poland and Germany may indicate that Ukraine is increasingly integrated in the EU's east-west industrial supply chain, writes Aslund. Poland now is Ukraine's second largest export destination, taking 6.6% of Ukraine's exports. Germany and Italy are tied for fifth place, taking 4.8%. "The considerable bilateral trade with Poland and Germany suggests that the Ukrainian economy is integrating into wider European supply chains," writes Aslund, a Swedish-American economist with decades of experience studying Ukraine and Russia.
Ukraine imported 11% less natural gas last year than in 2018, and paid 26% less money for it, reports the State Statistics Service. In 2019, Ukraine imported 11.7 billion cubic meters of gas for a total of $2.3 billion. Warm weather, over supply and a European gas glut pushed down prices.
The average price of imported natural gas in Ukraine fell in January to a 10-year low: $175.26 per 1,000 cubic meters. Energy company ETG.UA predicts: "It's already clear that the ongoing warm winter and the Chinese coronavirus will lower the price bar even lower." With Chinese factories closing due to the coronavirus gas consumption is dropping. Volodymyr Shvedky, CEO of ETG.UA,  says: "Based on this information, we can predict the price in 2020 at the level of $120-$150."
The Rada is expected to pass this spring a bill to combat 'sleeping' oil and gas licenses, says Prime Minister of Ukraine Honcharuk.  "If an investor is ready to invest honestly, to receive licenses on a competitive basis,  to pay taxes, to create jobs, we welcome him to work," Honcharuk said last week on a visit to Poltava Region, currently the source of 40% of gas produced in Ukraine. "If there is a desire to take some licensed sites somewhere for a bribe. and then to sit on them for decades, to do nothing – that will not work." Retarding gas production, there are hundreds of such cases across Ukraine.
DTEK Oil & Gas plans to drill five deep wells this year, allowing gas production to hit 2 bcm next year, the company reports citing Extraction and Processing Director Oleksiy Raptanov.
Burisma Holdings, another private gas company, plans to drill 15 wells this year. "We continue to invest in the exploration and development of new areas to increase domestic hydrocarbon production," Burisma board member Karina Zlochevska said, according to Burisma's press service.
A new tender to develop the Dolphin hydrocarbon section on the Black Sea shelf may be held in March 2020. This was announced at a press conference by the head of the State Service for Geology and Subsurface Resources Roman Opimakh. Last summer, Trident Acquisitions, an American company, won a tender to develop the 9,500 square kilometer block. The new government cancelled the tender.
Three weeks ago, President Zelenskiy told visiting US Secretary of State Michael Pompeo that 'big American companies' are welcome to bid to develop Ukraine's Black Sea shelf. "We are inviting big American companies to extract natural gas and oil in Ukraine," he said. "We expect that American companies will bid for the development of the Black Sea shelf."
Near the Dolphin block, Exxon Mobil wants to sell its 50% stake in the Neptun Deep offshore project, located in Romania's Black Sea waters. This decade-long project lost momentum when a government change in Bucharest resulted in price caps, taxes and export restrictions. A new government is reversing these policies. But, with European natural gas prices as 20-year lows, Exxon Mobil lost interest.
Two weeks after the launching of Ukraine's new Diya citizen portal, the app has been downloaded by 1.5 million Ukrainians – about 5% of the adult population. About 80% of registrants have applied for digital driver's licenses and car registrations, reports PrivatBank. About 70% of registrants reached Diya through Privat24, the bank's electronic banking portal.
Used car imports tripled last year, to 448,400, reports Ukravtoprom, the auto industry association.  Imports of new cars increased by 28%, to 95,600. Part of the increase of used car imports was due to last year's tax amnesty on unregistered used cars already circulating in Ukraine. Last year, Ukrainians spent $3.6 billion on imported cars, almost double the $2 billion spent in 2018.
Ukraine's prime interest rate could fall 7% next summer – six months ahead of schedule, Economy Minister Timofei Milovanov told the Rada Economic Development Committee on Thursday. On March 12, at the next meeting of the National Bank of Ukraine Board, the prime rate could be cut by 200-250 basis points. After the Jan. 31 cut of 250 basis points, prime is 11% — more than triple the inflation rate of 3.2%. At that meeting, Yakiv Smolii predicted that the prime rate at year's end will be 7%.
UIA's planned 20% cut in flights this year will drag down Kyiv Boryspil's traffic numbers by 3%, airport director Pavel Ryabikin predicts to reporters. This year, 14.7 million travelers will use the airport, with no season falling below 1 million a month. Last year, Boryspil handled 15.3 million passengers, making it the fastest growing big airport in Europe, according to ACI Europe. This airport association also ranked Kharkiv airport as Europe's third fast growing airport in less than 5 million passenger a year category.
This week, Odesa airport completes the transfer of all departure and arrival flights to the new terminal building. In the 8-year long terminal construction project, the new terminal opened for arrivals three years ago. A similar slow motion project — construction of a new runway and taxi apron – may be completed this year.
From the Editor:  Today is my birthday! Sooo, I will be treating my wife Pen, our son George and myself to a one week break in the warm waters and sunshine of Sharm El Sheikh, Egypt. Next week, the UBN will be in the capable hands of Li Luo. With Best Regards, Jim Brooke jbrooke@ubn.news