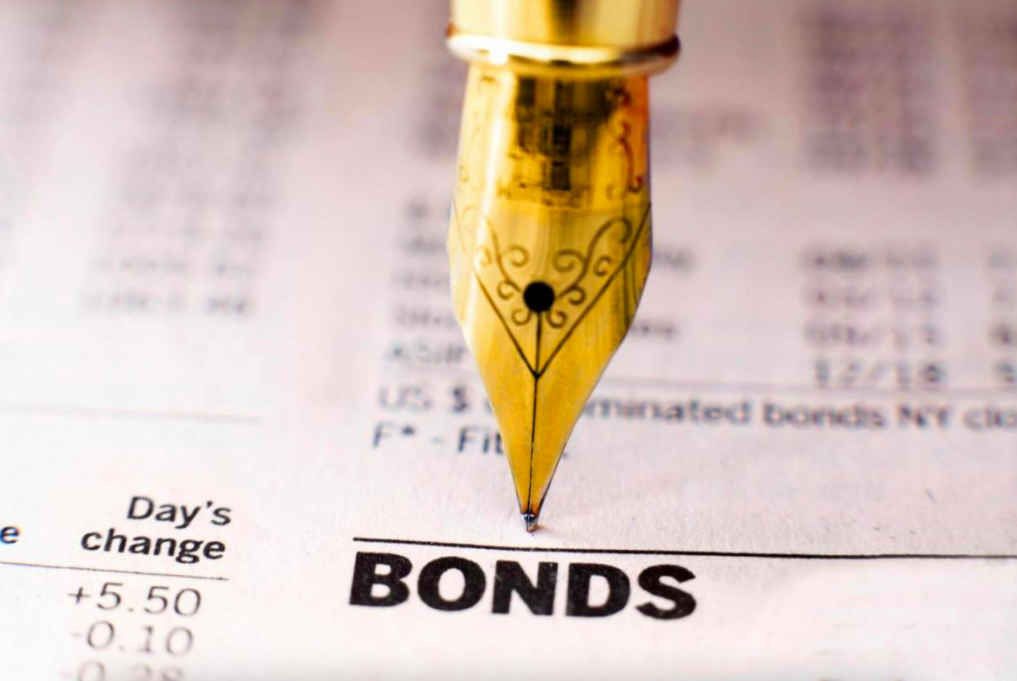 Foreign purchases of Ukrainian government bonds are returning to their peak levels of late 2019, reported Dragon Capital. Over the last month, foreign purchases totalled $526 million, "close to peak monthly inflows of $560-610m in September and December 2019," Dragon wrote. "Recent appreciation pressure on the hryvnia (+1.4% w-o-w) is likely to support interest in local bonds. We expect yields on medium-term hryvnia debt to remain close to current levels in the coming months unless an upsurge in foreign demand drives them lower."
State-owned PrivatBank was the most profitable bank in Ukraine last year, recording $910 million in net profit. The next four most profitable banks were: Raiffeisen Bank Aval – $145 million; state-owned Oschadbank – $101 million; FUIB – $94 million; and OTP Bank – $62 million. The biggest loss was recorded by state-owned Ukreximbank — $200 million.
The net profit of all Ukrainian banks amounted to $1.475 bln last year, or 29% less than 2019, reports the National Bank of Ukraine. Out of 73 banks operating in Ukraine last year, 65 were profitable, reported the Central Bank. The former owners of PrivatBank, billionaires Ihor Kolomoyskiy and Hennadiy Boholyubov, are undertaking court actions to return ownership of the bank. It was nationalized in December 2016 after auditors found a $5.5 billion hole in its accounts.
Kolomoyskiy and Boholyubov, who are both under investigation by the FBI for money laundering, are suing the US Government for attempting to seize their Texas commercial building worth $23 million, RFE/RL reported in a 1,000 word article from Washington. They say the US government's actions violate the sovereignty of Ukraine. Last week, Optima Ventures, a U.S. real-estate holding company controlled by the pair, informed a Florida court that it will file for arbitration against the United States in the World Bank's International Center for Settlement of Investment Disputes.
Millions of Ukrainians signed up in the first year of the government's Diya mobile app for digital services. As a result, the number of partner agencies and companies is expected to increase 10-fold this year, to 1,000, reported the Digital Transformation Ministry. Under the 'State in the Smartphone' program, users can store: a child's birth certificate, a certificate of an internally displaced person, a digital tax number, digital internal and foreign passports, driver's license, registration certificate and car insurance. Users can pay traffic fines. Last month, almost half a million Ukrainians applied for one-time, 8,000-hryvnia quarantine relief payments.
By the end of next month, Diya users will be able to change their registered places of residence, use electronic signatures, and interact with government for taxes, medical records and construction permitting. "In 2021, Ukraine will enter into what we term as 'paperless mode,'" Mykhailo Fedorov, Digital Transformation Minister wrote in an Atlantic Council blog.  "In other words, if a service is not available online, this means it is not available offline."
This year, five years after the Ukraine-EU free trade agreement went into force, both sides "are ready to start the review of trade liberalization for goods," Valdis Dombrovskis, the European Commission's Vice President for Economy, said on Wednesday at a press conference in Brussels with Ukrainian Prime Minister Shmyhal. "This will be an important step towards further improving access to our respective markets," Dombrovskis said. "We hope that this positive trend between Ukraine and the EU will also strengthen the role of the EU as a key trade partner for Ukraine."
In a blunt resolution approved Wednesday by 526 European Parliament members – three quarters of the total – the Euro Parliament criticizes Ukraine for weak progress on cleaning up the courts, for putting political pressure on the Central bank, for slow progress on bringing power plants up to EU standards, for profiteering attempts during the coronavirus attempts and for making "no visible" progress "in the de-oligarchisation of the country." On reports of "attempts to purchase medical equipment at a disproportionately high price in the midst of a pandemic," the parliamentarians "urge Ukraine to combat the pervasive nepotism and corruption that persist in its health sector, and especially in the Ministry of Health."
Concorde Capital's Yuri Svirko writes: "While the EP resolution will have no immediate effect on the EU-Ukraine relations, including the visa-free travel regime or further trade liberalization, it is still an early warning signal for Kyiv."
Ukraine's Anti-Corruption Prosecutor's Office, or NABU, is investigating corruption reports surrounding the vaccine, Maksym Hryschusk, acting head of the unit told reporters Wednesday. Separately, a civil society watchdog group, NABU Public Control Council, charged that talks were underway to buy China's Sinovac Biotech vaccine at $3 a dose, "however, subsequently, the Minister of Health Maksym Stepanov manually stopped this process and instructed to start negotiations on the purchase" at $17.85 a dose. Stepanov has said that different companies charge different prices.
Before the Euro Parliament vote, Josep Borrell the Commission's de facto foreign minister, warned: "Despite notable progress, widespread corruption continues to hamper Ukraine's reform process. Its key institutions must have strong and independent leadership and the chance to do their work free of political, economic or other interference." The speech, delivered by Dombrovskis, concluded: "We urge all reform-oriented political factions to come together and give a clear signal of Ukraine's determination to make its reform path irreversible."
Many of the Euro Parliament recommendations coincide with "10 Steps for Ukraine's Economic Recovery and Growth in 2021," a charter released yesterday by the American Chamber of Commerce in Ukraine.
To speed up privatization of Ukraine's 3,500 state companies, Mikheil Saakashvili's Office of Simple Solutions and Results has sent to the Rada a package of bills that would deprive courts of the power to freeze sales, to give local communities 30% of sales proceeds, and to channel all other sales proceeds to improving state services. By creating these incentives, Saakashvili argues in a Kyiv Post opinion piece, Ukraine will find the will to cut the state companies which cost the Treasury $6.1 billion a year. He wrote that Ukraine has 63 times more state companies than Poland and 76 times more than Sweden.
The EU and the WHO said yesterday that they will spend €40 million over the next three years to help Ukraine and five other former Soviet republics to roll out vaccinations against Covid-19. WHO Europe Director Hans Kluge said progress is slow in the EU. Vaccinations are taking place in only 29 out of the 37 countries in the European region. He said: "Today, 7.8 million people have completed their immunization series. That is equivalent to only 1.5% of the population of those 29 countries." Ukraine hopes to start vaccinating next week.
With snow forecast for all day today and into tomorrow, trucks are restricted from entering Kyiv City and from moving on many highways in Western Ukraine. Ukravtodor is using almost 1,000 snow plows to keep roads open. Ukrzaliznytsia is clearing tracks with 27 locomotives equipped with snow plows. Without counting snow drifts, snow depths have ranged from 50 cm in Hrebinka, Poltava, to 35 cm in Kyiv, to 25 cm in Lviv.
Editor's Note: Before President Biden could work his tough love on Ukraine, the European Parliament jumped in with their own sensible critique. Boris Johnson got his political start lampooning the Euro Parl. But it does represent 325 million of the richest and best educated voters on the planet. When 75% of members sign on to a critique of Ukraine, they are worth listening to. With Best Regards Jim Brooke