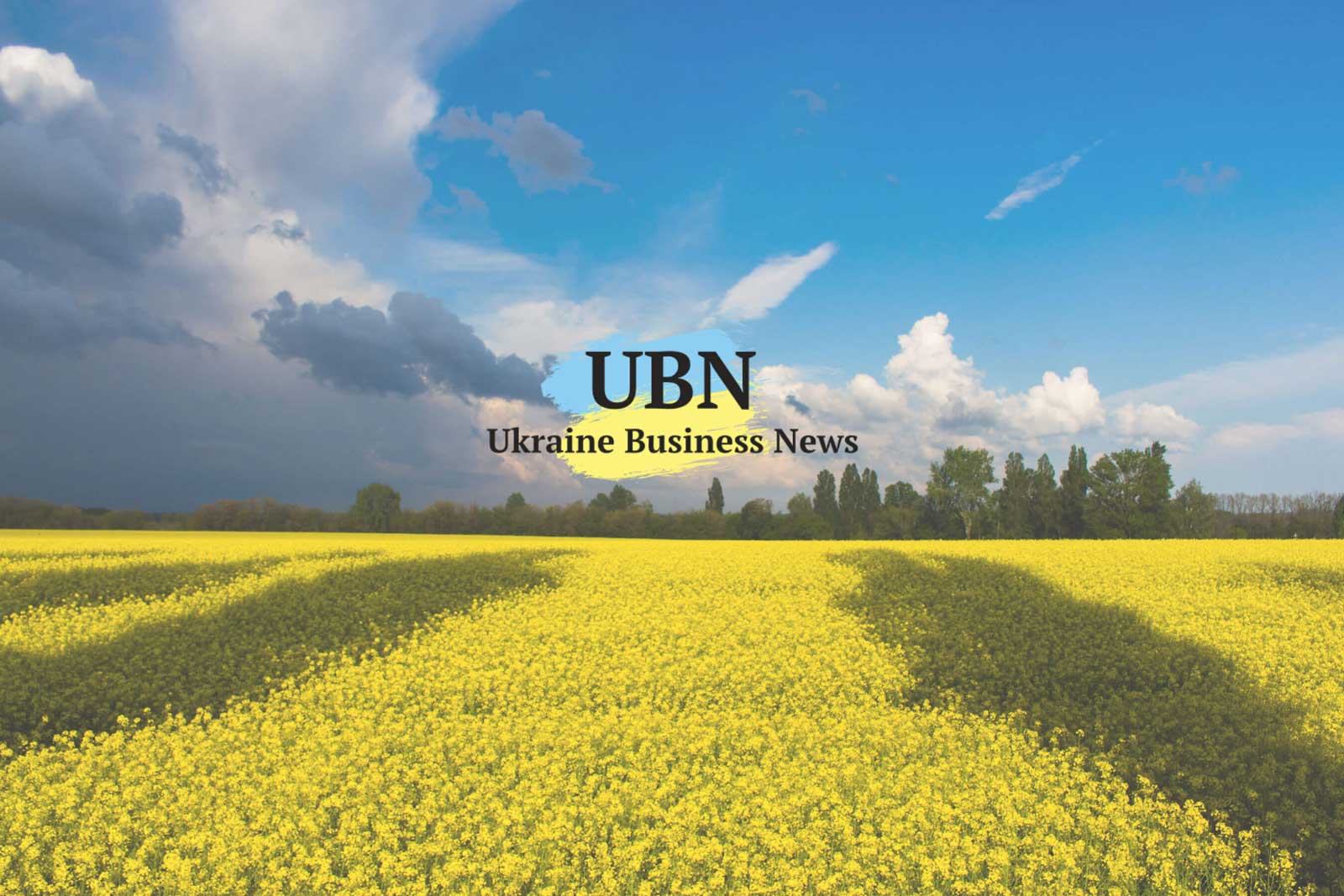 Friday, February 1
Wage Remittances up 50%...Voters Give Poroshenko Poor Marks on Economy…Air Travel to Grow With New Flights to Paris, Germany, Balkans…Every Regional Airport Gets a Flight to Turkey…Kherson: New Gateway to the Black Sea...For EU Budget Travelers, Kyiv Needs 2-3 Star Hotels
Wage remittances to Ukraine from labor migrants hit $11 billion last year, according to Ekateryna Rozhkova, first deputy head of the National Bank of Ukraine. Assuming this figure is accurate, it means that money sent home by Ukrainians working outside the country increased by 50% since the summer of 2017, when the EU adopted a 'no visa' policy for 90-day stay stays by Ukrainians.
Voters give President Poroshenko poor marks on the economy, according to a nationwide poll conducted in the second half of December for the International Republican Institute. With Poroshenko facing voters March 31 in a bid for a second term, he comes in third for "Best for the economy," with about 8.5% approvals, half those of Yulia Tymoshenko, who leads in the poll preferences. Poroshenko comes in 6th place for "Improving social protections of the poor" and "Fighting corruption in state bodies."
Overall, public level of pessimism over the economy has changed little over the last four years.Asked if the country is 'going in the right direction,' 70% said 'no' – the same as in July 2015. Asked about their household finances, 39% said they had improved or stayed the same – virtually unchanged throughout 2018. Asked about joining the EU, 53% were in favor, little changed since March 2014. On joining the Moscow-led Eurasian Customs Union, 13% were in favor, virtually the same as the 14% registered in July 2015.
Ukraine's Air Boom Shows No Sign of Stopping:

At Kyiv Boryspil, Ukraine's busiest airport, Ryanair traffic will prompt the reopening this spring of a second passenger terminal, Terminal F. This month, Laudamotion, Ryanair's new Austrian unit, starts flights from Vienna. In April, Air Malta, which sells tickets through Ryanair, doubles its frequencies to Kyiv, to twice a week. Also in April, Ryan starts flights to Athens, Dublin, Manchester, Sofia, Paphos (Cyprus). In October, Ryanair starts flights to four German cities: Frankfurt-Hahn, Karlsruhe/Baden Baden, Nuremberg and Weeze (Dusseldorf). With this expansion, Ryanair will fly from Boryspil to 26 cities in 10 EU countries
Also from Boryspil, French airline Aigle Azur plans to fly three times a week to Paris Orly,starting April 18.
Banned from Russian airspace, UIA looks south. In recent days, it has received authorization to fly to Addis Ababa, Ethiopia and to three cities in Saudi Arabia – Riyadh, Damman and Jeddah. Handling about 500 flights a day, Addis Ababa is the home base for Ethiopian Airlines, a Star Alliance member.
To the Balkans, Air Serbia starts flights from Boryspil to Belgrade on June 4. In May, Jonica wants to start Ukraine's first flight to Tirana, Albania. Reports from Croatia indicate that flights from Kyiv will start this summer to the southern resort island of Brač.
From Kharkiv next month, Ernest Airlines starts regular flights to Rome and Milan-Malpensa and SkyUp to Tel Aviv. In May, Buta Airways starts flights to Baku. In September, Wizz Air starts flights to Krakow. A move is underway to name the city airport after Ilya Repin, the 19th century painter who was born in Chuhuiv, Kharkiv region.
Odesa, the growth laggard of Ukraine's top five airports, will see new flights this year. In May, flights start from Baku, on Buta Airways, Azerbaijan's discount airline, and from Prague on Czech Airlines. On June 2, SkyUp starts flights from Kharkiv and Kyiv Sikorsky. The real game changer will be rebuilding the 2.8 km runway, a $130 million project. Infrastructure Minister Omelyan predicts the job will be finished this year. In advance, he predicts, Ryanair or Wizz Air will start EU flights to Odesa this summer.
Southern Ukraine's Kherson airport has the best growth prospects for a regional airport in 2019.After passenger traffic grew last year by 69%, to 106,000, airport officials released their development plan to the Center for Transportation Strategies. The airport lists 20 'promising destinations' and targets Belavia and five discount airlines: Wizz Air, Ryanair, Ernest, Pegasus and Moldova's FlyOne. In addition to talks with Wizz Air and Ryanair, work is underway to create a Kherson-based low cost carrier. Omelyan says "four to five" passenger jets would be based at the airport, the gateway to a dozen increasingly popular Black Sea resorts.
Located 100 km northwest of the Kalanchak checkpoint with Crimea, Kherson hopes to draw passengers from the 2 million residents of the peninsula – twice the population of Kherson region. Because of international sanctions, Crimea residents can fly from Simferopol only to Russia. Omelyan tells UBN: "For Ukrainians in Crimea, Kherson is the best alternative."
UIA will offer direct flights this summer from Chernivtsi to Milan-Bergamo. About 100,000 people in Chernivtsi region speak Romanian, a linguistic cousin of Italian. Last year, airport traffic jumped by 52%, to 73,000.
Starting with the May 1 holidays, air travel further decentralizes when SkyUp, Ukraine's new discount airline, starts charter service to Antalya, Turkey from seven regional airports: Chernivtsi, Kherson, Kriviy Rih, Mykolayiv, Poltava, Vinnytsia and Zaporizhia. Last year, Turkey hosted 1.35 million Ukrainian tourists, up 13% over 2017.
To make air travel easier for the 8 million people living within a 300 km radius of Boryspil, a 16-platform bus station will be built this spring next to the Boryspil Express train terminus, at Terminal D. The shortest domestic flight to Boryspil is from Vinnytsia, 300 km to the southwest. The new train to the plane carried 100,000 passengers in its first two months. With this growth, Ukrzaliznytsia plans to expand the single car train to carry 1 million passengers this year.
On the ground, Mukachevo will become Ukraine's rail hub for trains to Hungary, Slovakia and Romania, predicts Minister Omelyan. As a legacy of the Austro-Hungarian empire, European gauge tracks reach Zakarpattia's second largest city. Last fall, Hungarian Railways trains started traveling from Mukachevo to Záhony and Budapest. This year, dedicated trains are to start from Mukachevo to Košice, Slovakia. Next will be trains to Satu Mare, northern Romania. Express trains now run from Lviv, through the new Beskidy Tunnel, to Mukachevo in 3h45 min.
With an expected surge in European tourism to Kyiv this spring and summer, the capital needs more hostels and two and three star hotels, Maryna Rymarenko, partner at DEOL partners, tells reporters. "This segment can have a fast payback period – from three to five years. However, it should be located in the center of the city, and the cost per square meter is growing." For high end hotels, low occupancies of about 45% depress room revenues and rule out new projects. She said: "For the five-star hotels [the average room revenue] was $89, for the four-star hotels it was $70. Compared with other countries, it is too catastrophically low to talk about the prospects of opening new facilities next year."