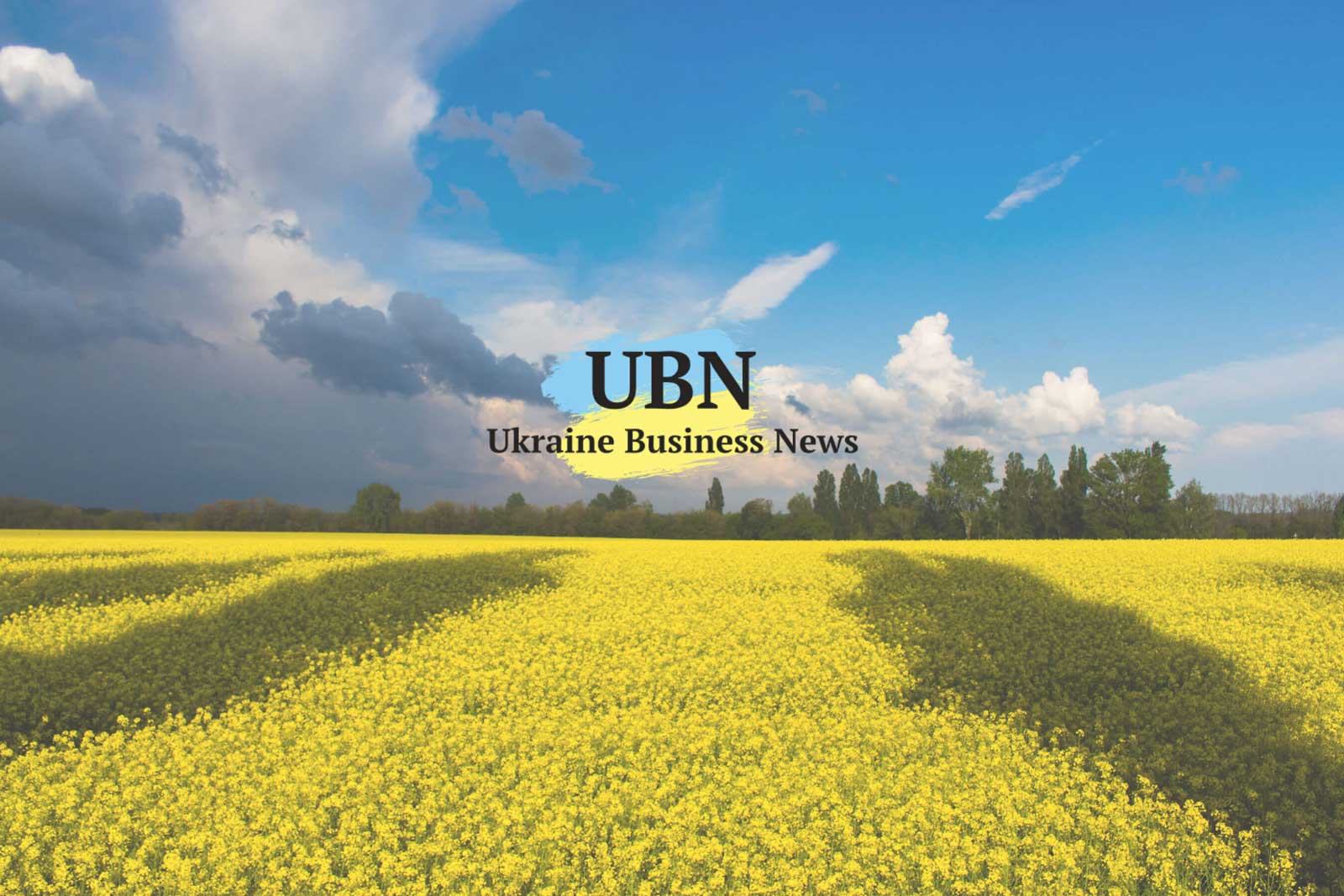 Friday, December 28
China's Dongfang Wins Ukraine's Biggest Coal Power Project Since Independence…Railroad Starts to Sell its Scrap Steel…GDP Growth Forecast Above 3% for 2018 and 2019…Tesla Superchargers to Come to Ukraine in 2019…Turkish Expands Ukraine Flights
In Ukraine's largest coal energy project since independence, China's Dongfang Electric International Corporation has signed a 5-year, $684 million contract with Donbasenergo to build two coal-fired power generating units at Sloviansk, 15 km north of Kramatorsk, provisional capital of Donetsk region. With a Chinese bank funding 70% of the project, the units are to provide a total of 660 MW of capacity by 2023. Almost five years ago, Donbasenergo lost half of its power capacity after Russia-armed separatists seized its other power plant, at Starobesheve, 25 km from Russia's border.
At the signing ceremony in Kyiv, Luo Zhigang, chairman of Donfang, praised the tender procedure, by ProZorro, calling it "the open, fair and the equal way of selecting the contractor for this project." Using fluidized bed combustion technology to burn steam coal, the new technology will cut production costs, maintenance costs and air pollution. Construction is to create 3,000 jobs. Concorde Capital's Alexander Paraschiy writes: "It will be the biggest [project] in Ukraine's coal-fired power generation in the last three decades."
Capital investment increased by 20% during the first half of 2018, compared to the first half of 2017, Stepan Kubiv, Minister of Economic Development and Trade, told the Cabinet of Ministers on Thursday. Of the $12 billion invested, he said, almost half "was invested in new equipment, machinery and equipment."
Prime Minister Groysman predicts Ukraine's economy will grow next year by 3.5%. He told the Cabinet of Ministers Thursday: "The consensus forecast that we have for December speaks of a growth of 3.5%. I emphasize that we can grow more." Stepan Kubiv, his first deputy prime minister, said this forecast is built on exports growing by 13% in 2019, and on industry starting to recover, registering 4% growth next year.
This year, "GDP growth will be more than 3%," said Kubiv. Leading forecasts for 2018 are: 3.2% — Economic and Trade; 3.3% — IMF; 3.4% — National Bank of Ukraine; and 3.5% — World Bank.
Ukraine received Thursday a EUR349.3 million ($400 million) loan from Deutsche Bank, lent against the $750 million World Bank guarantee extended to Ukraine 10 days ago. The World Bank calculates Ukraine could raise $1 billion against the guarantee.  The Finance Ministry says that in early 2019 it will take out another loan against the unused portion of the World Bank guarantee.
With the new money from Deutsche Bank, Ukraine's reserves rose Thursday to a five year high: $20.7 billion. The last time, Ukraine's reserves were at this level was in October 2013, the month before the start of the Revolution of Dignity.
Matching last week's ratings upgrade to the sovereign, Moody's also has upgraded the ratings of Kyiv, Kharkiv and PrivatBank from Caa2 to Caa1.
During the first four months of 'small' privatization auctions by ProZorro.Sales, the government has sold 471 state properties, netting a total of $21 million. Slated to accelerate in 2019, the program has the goal of unlocking the economic potential of thousands of dead state properties scattered across the nation.
The Soviet-era industrial junk that rail passengers ponder from train windows may soon start disappearing as Ukrzaliznytsya starts selling scrap through ProZorro.Sales. The electronic platform has put up for auction the first four lots of railroad scrap, with a total asking price of $9.3 million. Yevhen Kravtsov, acting CEO of the state railroad, writes: "The sale of railroad scrap metal is our way of helping the domestic metallurgical industry." 
Tender offers submitted by 12 international auditing companies are being evaluated for the audit of Urkoboronprom, the state defense manufacturing conglomerate. The tender on ProZorro closed Dec. 11
In an easing of Russia's control of the Azov Sea, 11 ships docked Dec. 22-26 at Mariupol, Ukraine's main port on the binational sea. As of Thursday morning, two ships were awaiting passage through the Kerch Strait and three more were expected for Friday, reports the port's Facebook page. In the last 10 days of December, the port is to handle 200,000 tons of cargo, compared to 400,000 for all of November.
Contradicting promises by German politicians, Russian Energy minister Alexander Novak tells Moscow's Kommersant newspaper that Gazprom is capable of "fulfilling its long-term [gas] contracts, even if the gas transit contract won't be signed [between Ukraine and Russia]." In reality, Nord Stream 2, with a design capacity of 55 billion cubic meters, cannot replace Ukraine, which last year moved 94 bcm of Russian gas to Europe. Russian pipelines advancing through Turkey are years from reaching such key markets as Austria and Hungary. The EU is pressuring Russia and Ukraine to negotiate a new gas transit contract to replace the one that expires one year from now, on Dec. 31, 2019.
Tesla's Supercharger stations will stretch "from Ireland to Kiev" next year, tweets Elon Musk, founder and CEO of the electric car manufacturer. Promising that "Supercharger coverage will extend to 100% of Europe next year," he posts a company map showing existing electric vehicle stations stretching as far east as Katowice, Poland and central Slovakia. Stations in Ukraine's Rivne and Zhytomyr regions are labelled as "coming soon."
As Ukrainians head off for their New Year's / Christmas holidays, Infrastructure Minister Volodymyr Omelyan says the nation recorded last week the 20 millionth passenger of 2018. By contrast, he notes, air traffic in 2015 was only 10 million – half today's level. He said: "The number of people who fly is growing rapidly. Regional airports resume their work. And more and more new airlines enter Ukraine. Aviation growth is 30% for the third year in a row."
Turkish Airlines is increasing its direct flights between Istanbul and Kyiv by 50%, to two flights a day starting Feb. 18. In the spring, Turkey's flag carrier airline also will offer its first flight from Ukraine to a Turkish airport other than Istanbul. On April 6, Turkish starts regular flights between Kyiv Boryspil and Bodrum, the Aegean resort town. Currently, Azur Air, UIA and Windrose fly seasonal charters from Boryspil to Bodrum. In October, Andrei Sibiga, Ukraine's ambassador to Turkey, announced that regular flights would start in 2019 from Ukraine to four new Turkish cities – Bodrum, Bursa, Dalaman and Izmir.
For comments and story tips, Brooke is reachable at: jbrooke@ubn.news