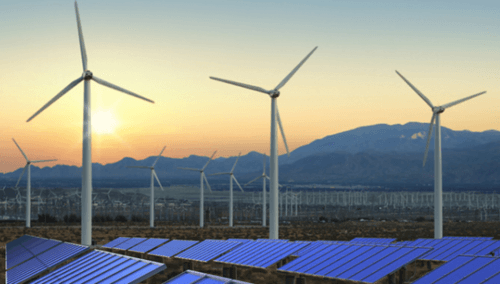 Tenders for 12 oil and gas production sharing agreements are to draw up to $2 billion in investment for exploration and production, predicts Igor Nasalik, Minister of Energy and Coal Industry. The tenders are to held in the first half of 2019 for fields in Chernihiv, Ivano-Frankivsk, Kharkiv, Lviv, Poltava, and Sumy regions. Nasalik estimated total deposits at 800 million barrels of oil. By 2022, he predicts, 40 million barrels could be produced.
The long-awaited decision to re-start production sharing agreements is a "huge win…really big time for Ukraine, international investors" says Morgan Williams, director of government affairs of SigmaBleyzer, the Houston-based private equity group. Earlier this year, Michael Bleyzer, company president, said: "We are interested in areas over 500 square kilometers within the PSA conditions. At the first stage, we are ready to invest 100 million."
Also in energy, the Cabinet of Ministers approved Tuesday the transfer of 90% of rights and obligations of the old Royal Dutch Shell gas concession in Kharkiv and Donetsk regions to Yuzgaz BV, a Ukrainian-controlled Dutch company. Yuzgaz has contracted with Slovakia's NAFTA to develop the Yuzivska field, reports Interfax-Ukraine.
Details of Ukraine's first 10 oil and gas leases up for electronic auction are now on the ProZorro platform. Auctions are to be held in the first quarter of 2019, says Stepan Kubiv, Minister of Economic Development and Trade. Nine licenses are for exploration and production over 20 years. One license is for exploration over five years. Covering a total area of 1,810 square kilometers, the lots potentially hold 86 billion cubic meters gas and 115 million barrels of oil. Oleg Kirilyuk, head of the State Geological Service, says that later in the year, 20 more leases, covering a total of 3,200 square kilometers, will be auctioned through ProZorro.
"Big" privatizations are a condition for Ukraine to receive more money from the IMF under the new 14-month standby program, according to UNIAN. By July 1, these state companies should be sold off: electricity supplier Centrenergo, coal miner Krasnolimanskaya, insulin maker Indar, and Kyiv's hilltop President Hotel. With the privatization mechanism in place, the 2019 budget allows for $600 million in revenue from sales. The IMF also says Ukraine should carry out 500 "small" privatizations – state properties assessed at under $9 million.
Running through February 2020, the IMF program also stipulates that Ukraine raise household gas prices to market levels by Jan. 1, 2020. Also, before this spring's presidential election is over, the current government should appoint "at least 35 anti-corruption judges with an impeccable reputation and relevant professional skills," according to the IMF agreement letter obtained by Ekonomicheskaya Pravda.
By the end of March, the IMF wants to see a final Rada vote to abolish the National Financial Services and to split its powers between the National Bank of Ukraine and the National Commission on Securities and Stock Market. The central bank is to regulate and supervise insurance companies, leasing and factoring companies, credit unions, credit bureaus, pawnshops, and other financial companies. The Securities Commission is to regulate private pension funds, building funds, and real estate funds.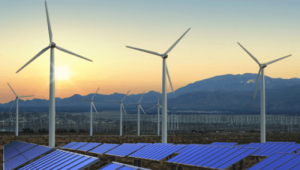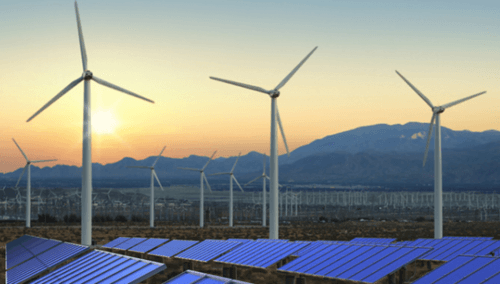 A bill to cut 'green' tariffs and to start auctions for wind and solar power energy passed its first reading Thursday in the Rada by a narrow margin — two votes. Under the bill, a consensus of seven drafts, solar tariffs would fall by 25% in 2020, followed by annual decreases of 2.5%. The wind tariff would fall by 10% in 2020, following by annual decreases of 1.5%. Starting in 2020, auctions would be mandatory for wind projects over 20 MW and for all other renewable energy projects over 10 MW. The bill faces a second vote.
Ukraine's ban on sales of farmland was extended for one more year. With the Rada vote on Thursday, the ban will complete two decades. But the new law gives the Cabinet of Ministers two months to come up with a land sale bill. The government's leading version provides for a cautious exit from the freeze: land sales allowed only to Ukrainian citizens, with no buyer allowed to amass a holding larger than 200 hectares. The World Bank estimates that a free market for farmland would generate $1 billion a year in rural investment.
Ukraine is launching a national website to help farmers determine market values of land leases. Maintained by the Agrarian Policy and Food Ministry, the portal draws on a nationwide database of soil quality and known auction prices. Last year, 1,837 lease rights to a total area of 42,500 hectares of farmland were publicly auctions, UNIAN reports. With farmers becoming more aware of market prices, the average rental rate in the first half of this year was 19% higher than in the first half of last year.
To set a market for freight car rentals, Ukrzaliznytsya has put its first cars – 50-grain hoppers – up for leasing through ProZorro. Bids are accepted through Dec. 26 and the auctions will be held the next day. Last month, in a move highly unpopular with farmers and steelmakers, the state railroad raised its freight rates by an average of 41%.
As of Thursday morning, 41 US Senators – out of 100 – backed a resolution urging President Trump "to work with United States allies to promptly lead a robust multinational freedom of navigation operation in the Black Sea to help demonstrate support for internationally recognized borders, bilateral agreements, and safe passage through the Kerch Strait and Sea of Azov and to push back against excessive Russian Federation claims of sovereignty."
The resolution also calls on EU ports to stop refueling Russian Navy ships and for the cancellation of the Nord Stream 2 gas pipeline. Senator Ron Johnson (R-Wis.), a co-sponsor, cites Russia's attack on the Ukrainian Navy ships at the Kerch Strait, a new hot button issue in Washington: "revelations about [Russia's] extensive cyber disinformation campaigns in the U.S."
Starting Monday, Boryspil airport will restrict air cargo imports for 10 days, reports the website for Kyiv's main airport. With Boryspil, Ukraine's busiest airport stretched for space and personnel, the Infrastructure Ministry seeks a foreign or national company to invest up to $10 million to double the existing cargo terminal by building a 10,000 square meter expansion.
For comments and story tips, Brooke is reachable at: jbrooke@ubn.news