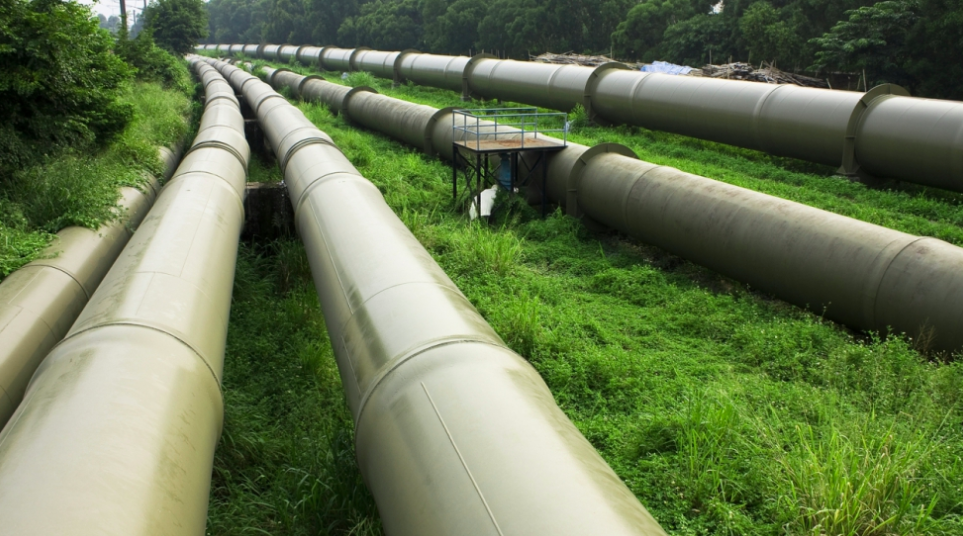 Friday, December 20
New gas deal Reached "In Principle"…PrivatBank Fate Postponed Again…Winter is Coming, Ukraine Already Prepared…New Ukrainian Ambassador to the US…Interpipe EBITDA Jumps 45%...Nova Poshta Performs on Mobile…UberEats Launches in Odesa…DTEK Smart Energy hits Kyiv Homes
Ukraine, Russia, and the EU "in principle" have a new trilateral agreement on gas transit to Europe, tweeted European Commission Vice President Maroš Šefčovič on Thursday night in Berlin. The EU official described the situation as "positive news for Europe, Russia and Ukraine." Russian Energy Minister Alexander Novak wrote "Today we really did a very good job, prepared a draft protocol, a detailed protocol that has high readiness, which currently needs to be agreed upon and I hope that we will come to final agreements in the near future." The current 10-year agreement between Ukraine and Russia on the conditions of transportation of Russian natural gas through the Ukrainian territory to Europe expires Jan. 1.
A Kyiv appeal court has postponed the case about PrivatBank's nationalization until at least Jan 31., potentially giving the Rada time to pass legislation that would stop former owners of failed banks from disputing state takeovers. Three years ago, the Poroshenko government seized the nation's private largest lender as part clean-up of the banking system, arguing that bad practices drove the bank to insolvency. Earlier this year, Kyiv District Administrative Court ruled that the nationalization was illegal. Kolomoisky has denied any wrongdoing. The Privatbank case is a critical factor in negotiations with the IMF, which has given preliminary approval to a new loan worth $5.5 billion.
PrivatBank makes new legal claims in foreign courts against former shareholders. The bank revealed on Thursday it started litigation for a claim of $600 million at an Israeli district court in Tel Aviv. In a separate case at the Chancery Court of the state of Delaware in the U.S., the bank increased the amount of its claims. "We appreciate all of those who provide support to our battle to ensure that justice will prevail for PrivatBank and the people of Ukraine," said the bank in a press release.
PrivatBank assures that its business will continue as usual despite the high-profile legal challenges. The bank's press service writes "Today, attention in Ukraine and the world is once again on PrivatBank. Today, the Court of Appeal is considering the legality of nationalization of the bank. PrivatBank operates normally 24/7, and we fully share the position of the country's leadership on the importance of PrivatBank for financial stability and national security, and we are ready to support this position."
Ukraine's GDP between Jul. and Sep. 2019 was 4.1% higher when compared to the same period in 2018, government statistics reveal.
New IMF program worth $5.5 billion will prolong Ukraine's remarkable rally, according to the Institute of International Finance. The organization writes: "Ukraine's new agreement with the IMF is critical for external financing, even though recent flows into domestic bonds have alleviated pressure. Without IMF assistance, Ukraine would face an external financing gap of ~$7bn, creating substantial depreciation pressure on the Hryvnia. The agreement signals confidence in ongoing reform efforts to markets and will lead to renewed investor interest in local government bonds."
Ukraine already has 19 billion cubic meters of gas stored up, which is enough to get through winter, Gas Transit System Chief Serhiy Makogon said on Wednesday. "This is enough to pass the winter even without any import, only on our own resources," he said during a Naftogaz presentation.
Ukraine's Gas Transit System Operator will sign a transit contract with Moldova in the coming days, said GTS Chief Serhiy Makogon.
Volodymyr Yelchenko, a former U.N. ambassador, will be Ukraine's next ambassador to the United States, according to the presidential website.
A government-run social welfare service will be launched in 2020, the Cabinet of Ministers reports. Minister of Social Policy Yulia Sokolovska writes: "The service will become an efficient and progressive tool for ensuring everyone that assistance is provided to those who need it and that social funds cannot be used for shadow schemes and manipulation," Yulia Sokolovska emphasized.
Interpipe's EBITDA increased by 45% and revenue by 5% in the first 9 months of 2019, when compared to the same period in 2018, despite a downturn in the global pipe market, reports Interfax-UA citing the company. Interpipe attributes this to a high demand for railway products from the CIS and Europe. "We have completed the restructuring of the company's debt obligations and continue to invest in modern equipment for the production of pipes and wheels. Among the company's priorities are geographical diversification and the development of premium products for the oil and gas and railway industries," said Interpipe Chief Fadi Hribe.
Nova Poshta completed 18.3 million shipments ordered via its mobile application this year, reports the Center for Transport Strategies citing company data. The number of active users on Nova'a Posta's mobile app has increased by 30% this year.
Uber's UberEats food delivery service launches in Odesa, the third Ukrainian city to receive the service after Kyiv and Lviv.
Naftogaz announces it is selling a 51% stake in Kirovogradgaz JSC, according to Naftogaz Chief Andriy Kobolyev. "We would love to sell it. We are waiting for buyers. If the government allows us and there is a buyer, we would sell it," he said.
DTEK Kyiv Electric Networks has installed 20,000 smart energy meters in Kyiv homes, investing about $800,000 via its Smart Grids project, the company says. According to DTEK, the technology will help customers save electricity by offering digital information about power consumption.