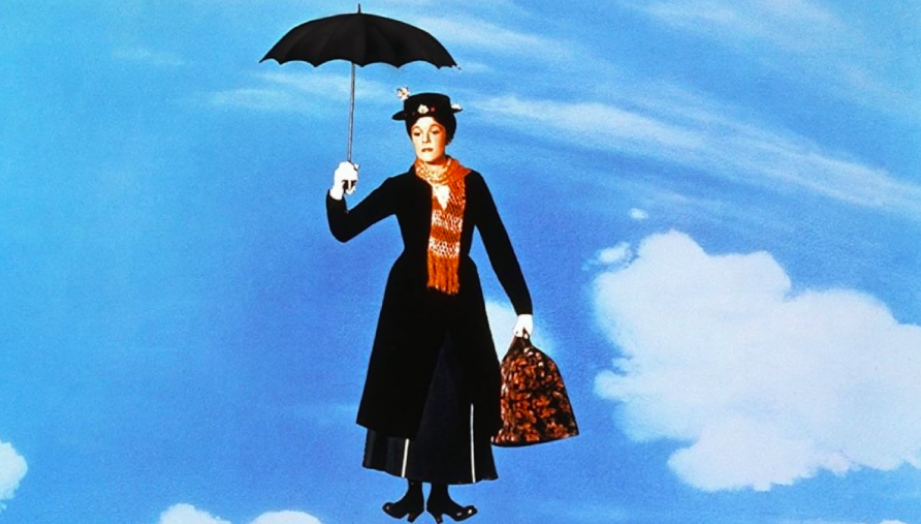 Friday, December 18
Investment Nannies to Discipline Bad Bureaucrats…New Agriculture Minister Wants to Restore Irrigation and Milk Production…Turkey and Ukraine Form Black Sea Alliance Against Russia…Bloomberg Despairs of Zelenskiy…Kyiv to Modernize 5 Regional Airports Next Year
Ukraine's version of Mary Poppins – the 'investment nannies' – were voted into existence by the Rada yesterday as part of a wider package of incentives for foreign and domestic investors. The investment nannies – male or female – will be legally empowered to implement incentives on large foreign investments, those over €20 million in five years. Incentives range from discounts on corporate income taxes and import taxes, access to land, and state provision of highway access and heat, gas, water and electricity hookups. These legally empowered fixers will be encouraged to intervene with mayors, governors, ministers and even the President to cut red tape on big projects.
Signaling that Ukraine is open for business, the new law covers a wide range of sectors, including: processing of food and minerals; waste management, transport, logistics, warehouses, package delivery, education, IT, health care, art, culture, tourism and sports. Ineligible for incentives are: alcohol, cigarettes, coal, oil and gas. The new law "allows Ukraine to introduce competitive conditions with neighboring countries to encourage the attraction of both domestic and international investors," said Yulia Kovaliv, President Zelenskiy's deputy chief of staff, a prime mover of the new legislation.
With the government planning to recreate an agriculture ministry next month, the Rada approved yesterday Roman Leshchenko as the new minister of Agrarian Policy and Food. Most recently head of the State Land Cadaster, Leshchenko says he favors the limited farm land market that is to start next year. Addressing the Rada yesterday, Leshchenko called for a $2 billion program to restore and expand Soviet-era irrigation systems in southern Ukraine.
Leshchenko, aged 32, pledged to make the national farm land registry more transparent, brining millions of hectares 'out of the shadows' into the taxable economy. "Everyone knows that in the Chornobyl zone they are engaged in agricultural production," he said of clandestine farming in the exclusion zone. Subsidies should be targeted to professional dairy farmers, helping to import 'high-quality heifers.' He said national milk production has fallen to the level of 1946.
The Rada also appointed Serhiy Shkarlet as Minister of Education and Science. The ruling party failed to muster enough votes appoint Yuriy Vitrenko, former executive director of Naftogaz, as Energy Minister.
Six months ago, it was called the Ministry of Energy and Coal Mining. But yesterday, Olha Buslavets, first deputy Ministry of Energy, briefed British officials that Ukraine "soon will join the Coalless Alliance." Started by Britain and formally called the Powering Past Coal Alliance, the group is composed of 34 nations committed to phasing out coal. "We plan to gradually reduce the number of coal mines, and by 2070 to abandon the use of fossil fuels, gaining full climate neutrality," promised Buslavets. "It is important to accompany the transformation of coal regions by creating new economic incentives, so that new competitive clusters and new innovation and technological industries."
DTEK rejects as "a politically motivated provocation" a report by the National Anticorruption Bureau (NABU) that the power company sought have Buslavets installed last spring as Minister to derail an investigation into the Rotterdam Plus coal pricing deal. "For almost a year, the Ministry of Energy has not had a fixed minister to lead it," the privately-owned company complains in a statement. "There are endless discussions concerning the appointments of a minister and his/her deputies, while the industry is becoming virtually unmanageable."
Concorde Capital's Alexander Paraschiy writes: "It will be extremely hard to prove wrongdoing in the Rotterdam Plus approach implementation, and even harder to claim repayment for any damages from it…All in all, we remain in our position that there is little risk for DTEK's fundamentals from NABU's efforts."
Today, the foreign ministers and defense ministers of Turkey and Ukraine meet in Kyiv for the first of what are to be regular '2+2' meetings. Today's meeting comes as both Black Sea nations step a military production partnership undoubtedly seen as threatening by the Kremlin. "Baku's Success in Using Turkish Drones Raises Question: Could Ukraine Use Them Against Russia in Crimea?" asks the headline on a Jamestown piece by Paul Goble. "Kyiv has absorbed the lessons from the recent fighting in Karabakh and decided to move forward more rapidly on its UAV strategy and defense cooperation with Turkey," Goble writes, noting that Ukraine has ordered 48 Turkish attack drones. "[This] is likely to set off alarm bells in Russia, whose forces will be the most likely targets of Turkish drones deployed by Ukraine."
"Ukraine's Leader Is Being Broken by the System He Vowed to Crush," headlines a Bloomberg report from Kyiv. "Volodymyr Zelenskiy is flailing as hard-won reforms since the 2014 ouster of the country's Kremlin-backed leader are being unraveled," reads the report by two veteran reporters here, Daryna Krasnolutska and Volodymyr Verbyany. "No high-ranking officials have been locked up on Zelenskiy's watch. Market-friendly reformers hired to close the book on Ukraine's post-Soviet politics were swept aside in a reshuffle, while some Western members of state-owned company boards have been pushed out."
Bloomberg offered hope that President-elect Biden will work to restore the free market reform momentum in Ukraine. The article cites a recent Razumkov Center survey where 42% of respondents ranked Zelenskiy as political "disappointment of 2020."  67% of respondents said Ukraine is going in the wrong direction, a reversal from 36% one year ago. Similarly, last week only 20% of respondents said the Zelenskiy government is better than the Poroshenko government; 30% said it is worse; and 41% said there is no difference.
Today an agreement is to be signed allowing construction of Lviv's Northern Bypass, says Oleksandr Kubrakov, head of Ukravtodor. Completing the missing link on Lviv's ring road, the new highway will connect the M-06 Kyiv-Chop highway with three roads leading from Lviv to Poland. Speaking in Lviv, Kubrakov praised the Big Construction program in Lviv Region this year:  278 km of national roads repaired for $78 million.
Ukraine's air passenger traffic should return next year to 50% the level of 2019, Infrastructure Minister Vladyslav Krikliy predicted yesterday at a press conference in Kyiv. This year, he said, air passenger traffic is only 28% the level of 2019.
Following a strategy of modernizing five regional airports a year, the government has budgeted $85 million to renovate in 2021 the airports of Dnipro, Kherson, Rivne, Vinnytsia and Odesa. Almost 60% of the money will go Dnipro. Over three years, $220 million is to be spent in Dnipro, rebuilding the runway and building a new, privately owned terminal capable of handling 1,000 passengers an hour. In 2022, the Ministry plans to renovate the airports of Cherkasy, Chernivtsi, Poltava, and Sumy and to start building a new airport in Zakarpattia.
Editor's Note: Not since the days of Catherine the Great have the north and south shores of the Black Sea been on the same page. The emerging Turkey-Ukraine partnership – none dare call it an alliance – is worth watching. How far it will go and how long it will last remain to be seen. But, while geopolitical analysts ululate that Putin is playing '3D Chess' (whatever that is), it is clear that Russia's Czar has made some bad moves. With Best Regards, Jim Brooke