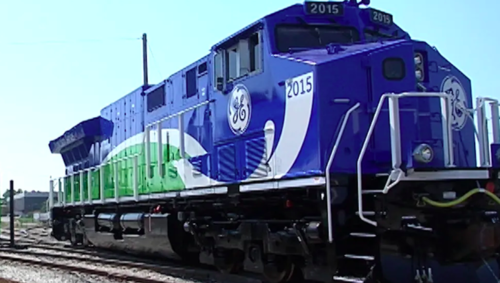 Friday, December 14
GE Locomotives Help Break Russia's Blockade of Mariupol…Would Russia Allow Chinese Dredgers into Azov?...China's Sinosure Ready to Finance Chinese Turbines…Interest Rate Stays at 18% to Dampen Inflation…IT Solution: Educate Ukrainians and Recruit Foreigners…Lviv Real Estate Sale Sets Record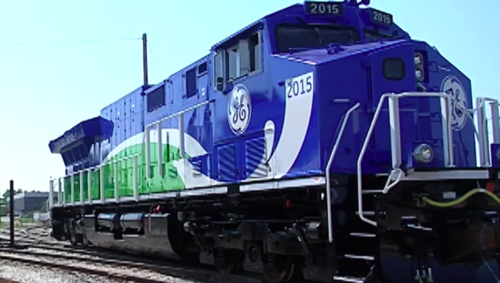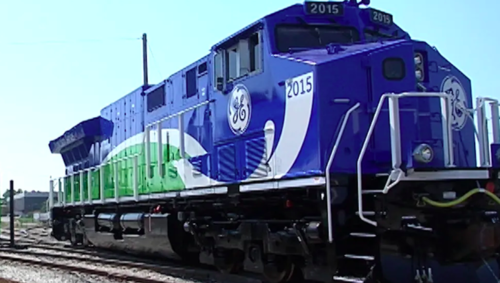 The first GE locomotive to enter service for Ukrzaliznytsia delivered almost 4,000 tons of ore to the steelworks in Mariupol on the Sea of Azov, reports Yevhen Kravtsov, the railroad's CEO. In the last three months, 20 new GE TE33AC diesel locomotives arrived from a GE factory in Pennsylvania. Another eight GE locomotives arrive in the next two weeks. With Russia restricting ship traffic to Mariupol, rail is Plan B for exporters. "Launching locomotives in a strategically important direction is very positive," Prime Minister Groysman said Thursday after meeting Kravtsov. "New locomotives in the direction to Mariupol will provide the region with the opportunity to deliver its products to ports."
Dredging of Berdyansk and Mariupol, Ukraine's two major Sea of Azov ports, are up for an international tender that closes Jan. 14. This year, three tenders for the $30 million job failed to attract the legal minimums of two participants. Infrastructure Minister Volodymyr Omelyan complained that dredging companies are reluctant to send expensive equipment into the Azov, a binational sea that Russia wants to control. One candidate to deal with the Russians would be China Harbour Engineering Сompany Ltd., a Beijing-based company. Working in the Black Sea, it dredged Yuzhne last year. This year, it is dredging Chornomorsk.
China Export & Credit Insurance Corporation, commonly known as Sinosure, is ready to finance renewable energy projects with Ukrgasbank. "Cynosure will be able to provide insurance coverage and financing for Chinese companies that are ready to participate in relevant projects in Ukraine," Ukrgasbank reports.  Earlier this week, Kirill Shevchenko, chairman of the state-controlled bank, told reporters that he seeks a $500 million Chinese loan to buy four Chinese turbines and engineering expertise to complete a Soviet-era hydroelectric project on the Dniester River. Ukraine has signed an agreement with China National Electric Engineering Co. to complete the second half of the Dnistr Pumped Storage Power Station.
Joint China-Ukraine nuclear energy research projects are discussed by Igor Sikorsky Kyiv Polytechnic Institute and the China National Nuclear Corporation, the Kyiv university reported Wednesday. Hao Shi Ping, Ukraine head of the Chinese state entity, offered joint research projects at Beijing's Tsinghua University, often ranked as China's leading engineering and computer science school.
Determined to cut inflation in half — to 5% –by the end of 2020, the central bank maintained Thursday its benchmark interest rate at 18%. "Tight monetary conditions will be the main factor behind the deceleration of inflation," the National Bank of Ukraine said to explain its decision to keep the rate, the highest in eastern Europe. Timothy Ash writes: "The risks into elections are that demand for foreign exchange picks up, so it makes sense for the NBU to hold monetary policy steady – even hike again if the UAH comes under pressure."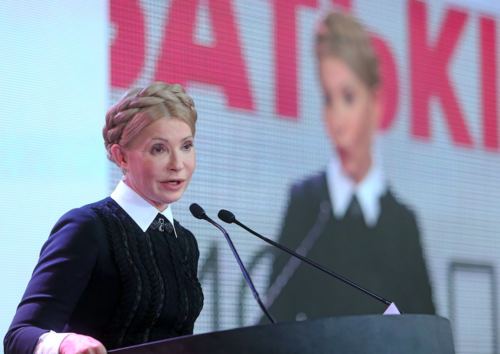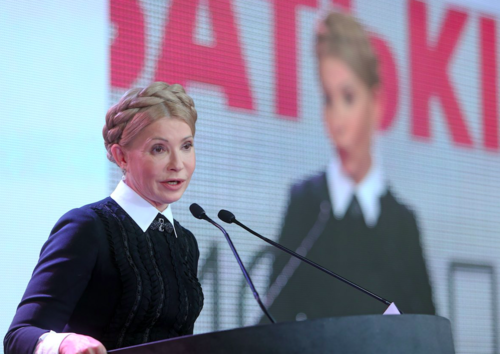 "Tymoshenko seems very well placed to emerge as president," veteran Ukraine observer Timothy Ash concludes after one week of interviews in Kyiv. Whoever wins the second round in April, he writes, will be constrained by economic realities, including the need to pay $6 billion in foreign debts. "Tymoshenko is likely to have to quickly moderate more populist political demands – rowing back from plans for gas price cuts, and to make meaningful management changes at the NBU," he writes in a 3,000-word analysis. "Post-election, economic realism will set in… the market will not finance Ukraine if policymakers go off track with the IMF program. Simply put, there is no alternative to continued engagement with the IMF."
Danish wind turbine maker Vestas has signed a deal to deliver 26 wind turbines to an EUR 140 million project wind power station that DTEK is building at Orlivka, on the north shore of the Sea of Azov, 65 km west of Berdyansk. Work starts next month on the 100 MW capacity project, aiming for completion late next year. Maksym Tymchenko, DTEK's director general, said at the contract signing: "We continue to implement our plans to increase [our renewable] portfolio to 1,000 MW by the end of 2019. The total investment in these projects will exceed EUR 1 billion."
VAT exemptions for imports of wind and power plant equipment were last minute insertions in the VAT exemption tax break for electric vehicles, reports Andriy Gerus who heads Ukraine's Association of Energy and Utilities Consumers. He writes on Facebook: "Due to a pure coincidence of circumstances, it turned out that [Rinat] Akhmetov's DTEK had the greatest plans to import such equipment in 2019. He saved on this about 2 billion UAH of VAT [$71.4 million].
IT education will be a growth area for investment as Ukraine's IT industry is on track to double in size, to $7 billion, by 2021, Dmitry Ovcharenko, acting executive director of the Ukraine IT Association. Over the next three years, the number of software engineers is to double, to 200,000, he said. Noting big IT investments on the horizon, he said: "Ukraine should also aggressively recruit for IT people from Belarus, Moldova, Kazakhstan, Georgia, and Armenia."
While IT companies work with the Education Ministry to upgrade university curricula to teach students relevant skills, Andreas Flodström, CEO of Beetroot, says Beetroot Academy will double its students next year, to 1,000. The academy will also increase its school sites by almost one half, to 16 regional capitals. Bate C. Toms, chairman of the British Ukrainian Chamber of Commerce and host of the IT event, said unmet demand is an opportunity for foreign investors in private education.
Two lots of real estate in Lviv's historic center sold for a record $16,500 a square meter, 60% higher than the earlier record of $10,300 in 2015. The City Council put up for auction on Monday a total of 73 square meters in two historic building on Rynok Square. With nine bidders in the auction, the final price was $1.2 million, almost triple the starting price. The winner, Zaxid.net reports, is Yuri Lomag, the business partner of Grigory Kozlovsky, who earlier this year bought two properties on the square for a total of $780,000.
With rail passenger traffic doubling this year to the EU, Ukrzaliznytsia launches on Thursday a new train between Lviv and Przemyśl, Poland. The six-car train will run during peak travel seasons. The one-way fare will be $9 for the 2.5 hour ride. In June, Ukrzaliznytsia plans to launch train service between Lviv and Lublin, Poland. With automobiles often backed up for hours at highway crossings with Poland, cross-border trains offer faster alternatives.
For comments and story tips, Brooke is reachableat:jbrooke@ubn.news