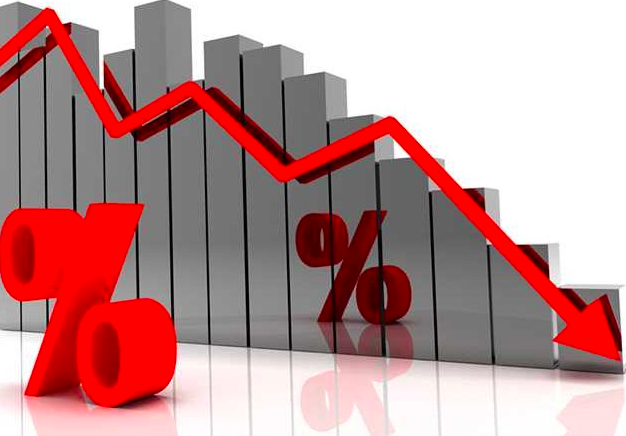 Friday, December 13
Central Bank Slashes Prime 200 bps...IMF Deal: March Approval...Solar and Wind Investors Freeze, Waiting for Green Tariff Clarity...E-Commerce Boom: Nova Poshta Handles 1 Million Packages At Black Friday Peak...Ukraine's Ports Handle 150 Million Tons, Biggest Volume in a Decade.
Effective today, the central bank cuts its prime interest rate by a whopping 200 bps, to 13.5% from 15.5% — twice deeper than forecast by a Bloomberg poll of economists. The cut, the fourth this year, was prompted in part by November's 5.1% annual inflation figure, almost half the level of one year ago. Prime now recedes to the level of two years ago. By this time next year, the National Bank of Ukraine aims to cut this key index to 8%.
Foreign investors chasing high yields have invested a net $4.2 billion in Ukraine's local currency government bonds this year. This wall of money and strong harvest receipts strengthened the hryvnia by 17% this year, making it the world's strongest performing currency against the dollar.
With the exchange rate now at 23.48 to the dollar, central bank governor Yakov Smoliy told reporters Thursday that the bank will speed up purchases of foreign exchange. Reserves are currently $22 billion.
A final deal with the IMF will be signed by March, predicted Smoliy in Kyiv. "Minor technical issues remain," Smoliy said Thursday. A key one: "The adoption of the law on the impossibility of banks returning to the market if they are at the liquidation stage in the Federal Property Fund." This bill is designed to prevent the return of PrivatBank to its former owners, notably Igor Kolomoisky. Next Thursday, a Kyiv court is to rule on the Finance Ministry's appeal of a court decision last spring to declare the Dec. 2016 nationalization 'illegal.'
In Washington, IMF spokesman Gerry Rice told reporters Thursday that final approval of the $5.5 billion Extended Fund Facility depends on Ukraine implementing free-market changes adopted this fall. "The agreement on the IMF program for Ukraine is preliminary," he cautioned. "The decision on final approval has not yet been submitted for consideration by the IMF board." He said keys are not returning nationalized banks to previous owners and pursuing stolen money.
The Cabinet of Ministers has submitted to the Rada a bill that would make impossible, by legislative or judicial means, the return of a bank recognized as insolvent to its former owners. Any compensation for assets would depend on a study of asset quality by an internationally recognized auditor. Only the Supreme Court would handle insolvent bank claims.
Concorde Capital's Alexander Paraschiy writes: "The bill's adoption is among the preconditions for Ukraine to sign a new deal with the IMF. The timing of the bill's approval is not clear yet. Taking into account that Ukraine's parliament is going to work all next week, it's likely this bill will be approved by the end of 2019."
"IMF Agreement Would Be Positive for Ukraine Funding, Reforms," headlines Fitch Ratings in a new report: What Investors Want to Know: Ukraine – Sovereign, Banks and Corporates. "Continued IMF engagement was a key assumption when we upgraded Ukraine's sovereign rating to 'B'/Positive in September," writes Fitch. "It will facilitate access to external funding (official and market) ahead of $2.4 billion of external bond repayments in 2020-2021."
To draw foreign investors, the State Property Fund has posted, in English, a preliminary list of 'small' state-owned properties that are to be auctioned off next year. With each valued under $10 million, the 729 properties include Skadovsk and Ust-Dunaisk seaports, Kristal Vinnytsia factory, Lviv jewelry factory, Kherson-Avia airline, Ukrinterenergo, Electronma , Dnipro Electric Power Plant, and peat mines and breeding farms. Almost one-quarter of the properties are scheduled for auction next month on ProZorro.
Scatec Solar is the latest foreign company to freeze construction of a solar plant, pending clarity on green tariffs for the 2020s. Construction of a 65-megawatt solar plant in Kherson Oblast is on hold, according to Alina Sviderska, the Norwegian company's head of business development in Ukraine. Norway's NBT and Canada's TIU are also slowing investments. Attracted by Europe's highest green tariffs, European and American renewable energy companies flocked to Ukraine in the last two years, making solar and wind the most active areas for foreign investment.
On Monday, the peak package delivery day for the 'Black Friday' shopping weekend, Nova Poshta handled more than 1 million parcels, a 33% increase over last year, reports Alexander Bulba, director of the privately-owned delivery service. Over the five years of the shopping discounts, Nova Poshta handled 36% more packages this year.  The most popular stores last week were: Amazon, eBay, 6pm, Victoria's Secret, and Carter's. The most popular product categories are: electronics, clothing, cosmetics, and children's products.
As of Wednesday, Ukraine's seaports have handled 150 million tons this year – the highest level in a decade. The nation's largest port, Pivdennii, accounted for one third, or 50 million tons. With national cargo up 7%, the breakdown is: exports — 75%; imports – 16%; and transit – 7%. According to the Infrastructure Ministry, the two largest categories are: food – 41%; and metals – 23%. Containers are up 8%, on track to hit 1 million for the year.  As waterborne tourism returns to the Black Sea coast, the number of passengers was up 64% through November, to 537,785 people.
Although German and the Czech Republic are opening their doors wider to Ukrainian workers, the outflow of labor from Ukraine may have hit a plateau, argues Dmitry Sologub, deputy governor of the National Bank of Ukraine. With wage remittances hitting $9.7 billion for the first 10 months, the forecast the final figure for 2019 will be $11.5 billion. This is 6% higher than last year's figure of $10.9 billion.
Ukrzaliznytsia joins the Germany travel boom, launching on Sunday a Lviv- Przemyśl-Berlin connecting train. Scheduled in conjunction with Polish State Railways, the 18-hour ride includes a 90-minute transfer in Przemyśl where passengers will switch from a Ukrainian train to a Polish one. During the first 10 months of this year, 802,500 passengers traveled to or from the EU on Ukrzaliznytsia. This represents a 17% rise y-o-y. In the air, Wizz Air has built a network of 10 German cities served by direct flights from Kyiv Sikorsky.
From the Editor: An early Christmas present for entrepreneurs: prime drops two percentage points. As Ukraine's sky high-interest rates come down to earth, don't be surprised if a local investment boom starts next year. Best Regards, Jim Brooke jbrooke@ubn.news.