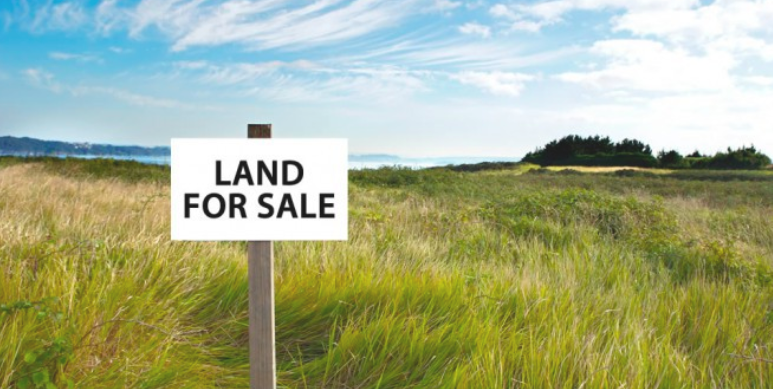 President Zelenskiy promises to pass laws this fall to allow the creation of a "40 million hectare" farmland market next year. "This year we will definitely carry out land reform, which will help create a land market of 40 million hectares next year, which is one of the best in the world in terms of quality," he said Thursday at a Ukrainian-Turkish business forum in Istanbul. He invited Turkish businessmen to cross the Black Sea and invest in farming in southern Ukraine, where major investments are needed to revive dilapidated Soviet-era irrigation systems.
Looking to the September session of the new Rada, Dmytro Razumkov, chairman of  Zelenskiy's majority party, People's Servant, tells BBC News Ukraine: "As for the land market, we first need to adopt a legislative framework that will protect the interests of everyone – from citizen owners, to foreign or domestic investors. And it is necessary to protect national interests and security." Fearing a repeat of the raiding and industrial collapse that followed factory privatizations in the 1990s, the Rada suspended land sales in 2001, a ban that has been renewed every year since.
The World Bank estimates that a functioning land market would double land prices, would draw $1.5 billion in new investment annually into agriculture, and would increase Ukraine's GDP growth up to two percentage points a year. Two thirds of Ukraine's 41 million hectares of farm land is in private hands. Rents are a fraction of neighboring Poland.
Addressing a nation famous for its global construction companies, Zelenskiy told the Turks that the Rada will pass this fall a concession bill, unlocking over $20 million in infrastructure spending. Referring to his five-year presidential term, he said: "Over this time, we will invest at least $20 billion in our infrastructure to repair our 24,000 km of roads, to increase the number of operating airports to 15, to develop 5 seaports, to substantially increase their capacity, to triple the capacity of our military-industrial complex."
"In autumn, we pass a concession law, which will allow the state to work safely with the private sector, with private companies,"Zelenskiy said of the Rada which will be controlled by his party. Last spring, the Rada passed at first reading a public-private concessions bill that was the fruit of three years work by ministries, foreign business chambers and the World Bank. Addressing Turkish builders, he backoned: "Come in with your capital, your experience, your technologies."
To end a 10-year ban, Zelensky promises to pass legislation to legalize gambling in Ukraine's top hotels. "We are legalizing gambling, namely the operation of casinos in five-star hotels, which will stimulate the development of the region's tourism cluster near the Black Sea," he said, speaking in Turkey where gambling was banned two decades. "Here we also want to grow together…Let's develop the Black Sea tourism brand together in the world."
Vowing to turn Ukraine into "a magnet for investment," Zelenskiy elaborated: "We will conduct large-scale privatization and sell hundreds of interesting properties to effective investors, create normal competitive rules in energy markets, and simplify rules of doing business, removing restrictions in the areas of labor relations and capital flow."
Ukraine will double its economic growth rate to 5-7% a year, Zelenskiy predicted. The investment will be unleashed by free-market changes —  a farmland market, a public-private concessions law, and privatizations.
Zelenskiy joined his host, Turkish President Recep Tayyip Erdogan, in supporting a rapid conclusion of talks on a Turkey-Ukraine free trade agreement. Referring to Erdogan's target of $10 billion in bilateral trade, more than double the current level, Zelenskiy said: "This will be facilitated by the conclusion of a free trade agreement. I hope that our sides will be able to reach a compromise on this issue as soon as possible and prepare all the necessary documents."
Zelenskiy's acrimonious, pre-election visit to ArcelorMittal in his hometown, Kryvyi Rih, has led to concrete results. After the election, steel company officials met with Zelenskiy and agreed on a 5-year, $1.8 billion investment, largely to modernize production and to cut air pollution in half. The money will be spent on new sintering and pellet production, a major source of air pollution.
Arcelor, Ukraine's largest foreign investment, also will contribute $4 million to a city Health Fund and $2 million to rebuild Metallurg Stadium. In turn, the state will work with the private company to draw on its large slag dumps to build new cement roads. As part of the package, the State Security Service, or SBU, lifted its hold on Arcelor's construction of a $150 million continuous casting department.
Ukraine's anti-graft agency says it suspects five officials of DTEK, the country's largest private electricity producer, of manipulating power prices and forcing consumers in 2016 and 2017 to overpay 18.9 billion hryvnia, now $747 million. The National Anti-Corruption Bureau says officials of DTEK, owned by Rinat Akhmetov, Ukraine's richest person, pressured regulators to raise tariffs for electricity generated using coal delivered from European ports. They say there's no documentation proving coal came from Rotterdam, the justification for the tariff hike.
In response, the company says: "DTEK believes that there is no valid reason for such investigative actions…The reasoning behind using the principle of import parity and aligning Ukraine's pricing methodology for coal with EU practices was approved by numerous international experts… electricity tariffs for Ukraine's population still remain the lowest in Europe.
The case is "political" says Dmitry Vovk, former head of the National Commission for Regulation of Energy and Utilities. A suspect in the case, Vovk says on Facebook that the agency only proceeded with the case to justify three years spent on a wild goose chase. In contrast, Andriy Gerus, the president's envoy to the Cabinet of Ministers, said in June that the coal pricing formula has been dropped. Legislation killing it will be introduced next month in the Rada.
Ivan Svitek is stepping down as general manager of Alfa-Bank (Ukraine) after two and a half years. During his tenure, Svitek, a US-trained Czech, oversaw the acquisition of Ukrsotbank from Italy's UniCredit Group, closed branches, expanded internet banking, and doubled profits to $36 million during the first half of this year. Svitek, a multi-lingual manager, plans to stay in Ukraine and pursue new opportunities. He will be succeeded by Rafal Yushchak, who since 2015 has been managing director of Alfa in Belarus.
From the Editor: Ukraine Business News is now in English, Ukrainian, Russian and German. Check out our website – www.ubn.news. Share with friends and colleagues who want to follow Ukraine, Europe's next Frontier Economy. Best regards Jim Brooke – jbrooke@ubn.news