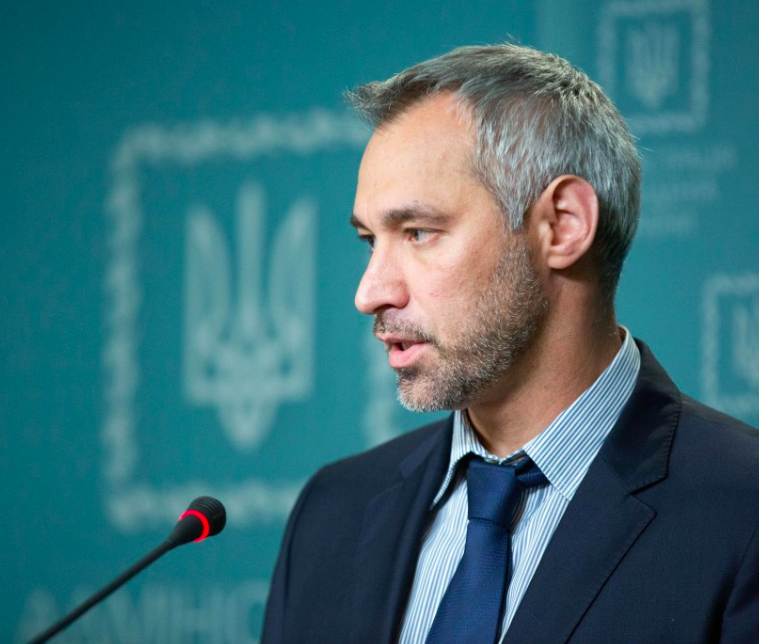 Friday, August 23
Drop a Dime, Earn a Dollar: Ze to Reward Whistleblowers...Bank Profits Nearly Quadruple...Central Banker Welcomes Foreign Investment in Hryvnia T-Bills...Ukrainians Account for 75% of Foreign Workers in Poland...Private Trains Knock-Knocking on Ukraine's Western Door
Zelenskiy aides are drafting laws that would pay whistleblowers up to 10% of the value of state corruption they expose, Ruslan Ryaboshapka, deputy presidential chief of staff, has told NGO leaders, reports Public Finance International. "Whistleblowers who report large-scale corruption schemes that cause significant damage to the state will be encouraged by material remuneration," he told anti-corruption activists on Monday. He said safeguards would protect whistleblowers from 'persecution'.
Through July, net banking profits hit $1.5 billion, almost four times the level of the first seven months of last year. According to the National Bank of Ukraine, revenues increased by 30%, to the hryvnia equivalent of $5.6 billion. Expenditures increased by 6%, to $4.1 billion.
For the first time since February, foreign holdings of Ukraine hryvnia treasure bonds decreased reports the Finance Ministry. After Tuesday's weekly auction, foreign holdings declined by 1.8%, to $3.4 billion. Foreigners hold 11% of Ukraine's T-bills, a 14-fold increase since the start of the year.
Foreign investment in the T-bills is far from reaching a destabilizing level, Oleg Churiy, a deputy governor of the National Bank of Ukraine, tells UNIAN. By comparison to the 11% rate in Ukraine, he says: "In Peru, this figure is 55%, the Czech Republic – 40%. In Indonesia, South Africa, Mexico – about 30-40%." Even with Ukraine's bond yields dropping, he sees more investment: "The share of non-residents in the debt market in Eastern Europe is quite high. This can be, for example, 20-40% against a few percent yields."
Ukraine's ratio of state debt to GDP is 55%, lower than the 93% ratio in Egypt, a country with a B rating from S & P, better than Ukraine's B-. "The problem is that about 70% of Ukraine's public debt is in foreign currency," Churiy tells UNIAN. "This figure should be reduced – to replace foreign currency debt with hryvnia debt…the arrival of non-residents and the development of the domestic debt market will help reduce currency risks."
This year's surge of foreign investment into Ukrainian hryvnia T-bills broke an unwritten link between bond rates and Ukraine's prime rate, the central banker says. "The arrival of foreign investors has changed the rules of the game. Since the beginning of the year, the short-term bond rate has fallen by about three percentage points, while the NBU discount rate has fallen by only one."
With Ukraine's dialogue with the IMF "ongoing," the key impact of a new deal will not be the money, but the international seal of approval given to Ukraine's economic policies. "Our forecast is to receive two billion dollars this year under the new IMF program. And next year, too. But it could be one billion, two or three," Churiy says. "It doesn't matter much to investors. The main thing is the presence of the program."
Fast adapters of new technologies, Ukrainians increased their contactless payment cards this year by 36%, reports the National Bank of Ukraine. Contactless cards increased to 5.3 million and cards with electronic chips increased by 24%, to 1.4 million. Cards account for half of all payments in shops. Overall, there are 63.2 million payments card of all types in Ukraine, about twice the country's adult population. There are now 71 card payment systems in Ukraine.
Ukrainians account for 75% of the 644,000 foreigners working legally Poland, Radio Poland reports, citing an interview with Wojciech Andrusiewicz, spokesman for Poland's Social Insurance Institution. After the 483,000 officially registered Ukrainians, the next group is far behind – 38,000 Belarussians or 6% of the total. At least twice as many Ukrainians work in Poland at temporary jobs, taking advantage of the 90-day visa-free EU entry regime. The number in Poland have hit a plateau as other eastern European countries recruit Ukrainian guest workers, for higher pay.
As Zelenskiy aides debate allowing private passenger trains in Ukraine, RegioJet, a private Czech carrier, plans to break the taboo, launching daily trains from Prague to Lviv region next June. The trains will go to the end of Euro gauge tracks, at Mostyka 2 station, eight kilometers east of Poland. From there, passengers will take buses to Lviv, one hour further east. With all permits in place, company spokesman Aleš Ondrůj tells iDNES.cz: "We are witnessing a rapidly growing demand of Ukrainian citizens for trips to the Czech Republic and other EU countries – not only for work, but also for tourism or study."
Germany's low-cost bus company FlixBus started working this week with Ukraine's Gunsel bus company to offer daily buses from Kyiv to Warsaw, and three times a week from Kyiv to Wroclaw and from Kyiv to Poland. "We want to connect the three capitals – Kyiv, Prague, Warsaw," Michal Leman, Flixbus managing director for Poland and Ukraine told reporters last week. After opening an office in Kyiv in June, Flixbus plans to expand its EU-bound bus network to Dnipro, Kharkiv, Lviv, Odesa and Zhytomyr.
With the summer travel season drawing to a close, two airports closed on Monday, Sept. 2 for runway repairs.
Kyiv Sikorsky (Zhuliany), the nation's second-busiest airport, will close Sept. 2-12 for $1.3 million repairs on its sole runway. For the 10 days, all flights will be rerouted to Kyiv Boryspil, the nation's busiest airport. With over 3 million passengers expected to pass through Sikorsky this year, the closure will affect about 100,000 travelers.
Zaporizhia, the busiest airport in southeast Ukraine, will close Sept. 2 – Oct. 15 for a $12 million runway rebuild. Shortly after the runway work, Zaporizhia will open its new $30 million passenger terminal. With traffic up 27% y-o-y, the airport handled 51,000 passengers in July, making it the 6th busiest airport in Ukraine.  During the six-week closure, LOT, Motor Sich, Pegasus, SkyUp, Turkish, UIA, and Windrose will either cancel their flights to Zaporizhia or reroute them to Dnipro, 100 km to the north
On Monday, Odesa airport's runway will be shortened by 16%, or 450 meters, to advance the two-year-old runway reconstruction project. With the project over budget and over deadline, Kyiv provided an additional $45 million this summer, asking for completion by the end of this year. Officials say passengers should not worry, as a 2,350-meter runway is almost as good as a 2,800-meter one. "Some restrictions on take-off weight will apply only to aircraft of the Airbus A321 type, but all carriers operating this type (Turkish Airlines, Azur, Windrose) have received warnings," reassures the Center for Transportation Strategies news site. Motor Sich has canceled some of its Kyiv Sikorsky-Odesa flights.
Monday is a banking holiday in Ukraine. The next Ukraine Morning News will arrive in your email box on Tuesday.
From the Editor: Ukraine Business News is now fully searchable. Just click the little magnifying glass on our website: www.ubn.news. Search back through 300,000 words! Best regards Jim Brooke – jbrooke@ubn.news