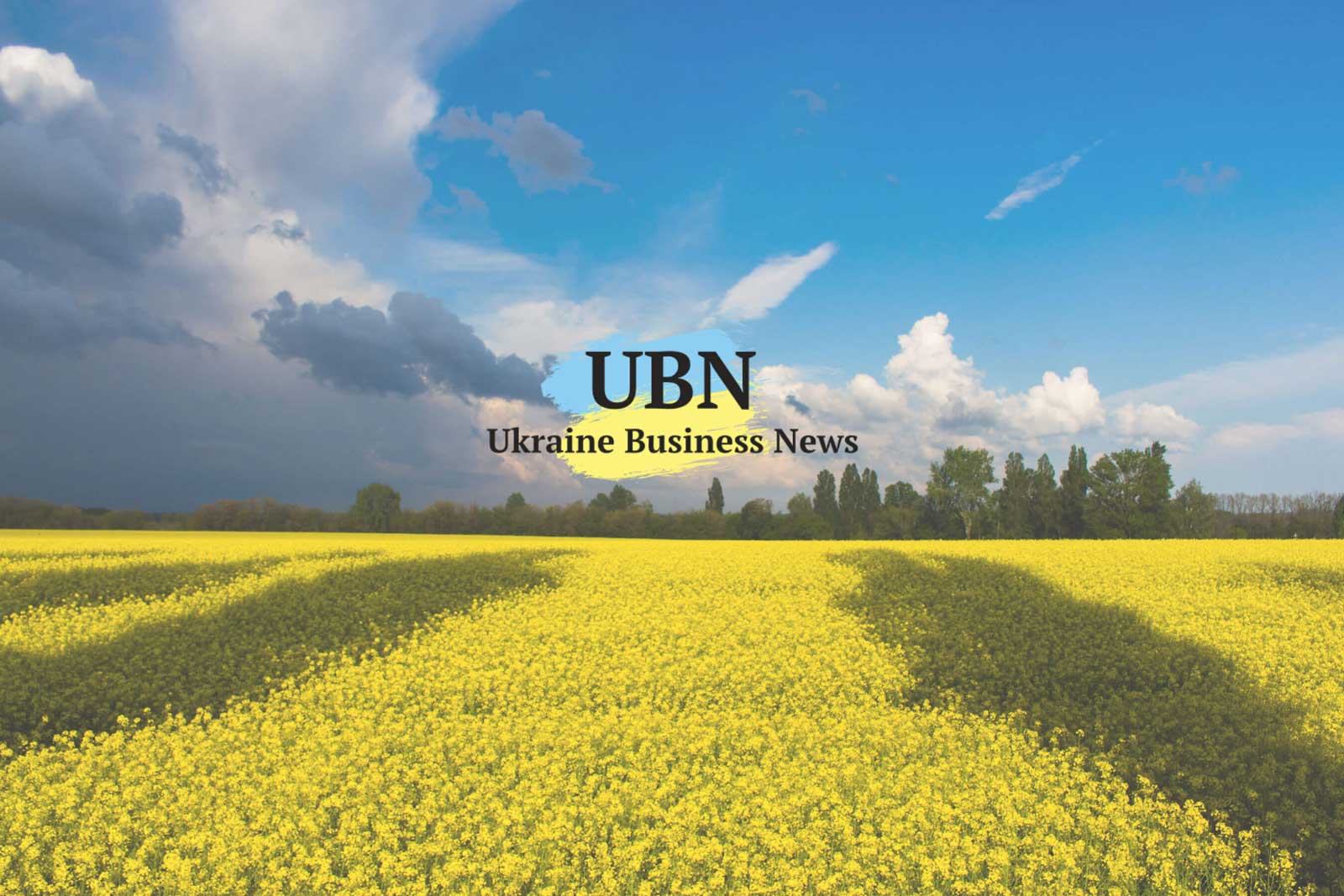 Ukraine's two largest e-commerce companies – Rozetka and EVO – plan to merge. Pending approval of the Antimonopoly Committee, Rozekta will buy Nasper's share of EVO, which maintain six shopping sites in Ukraine. Nasper will remain in the Ukraine e-commerce market with OLX, the nation's largest classified online market. Vladislav Chechetkin, owner of Rozetka, writes on his Facebook page that ownership shares of EVO will be converted into shares of the new combined company. He predicted that the company will benefit from Rozetka's advanced logistics and delivery system. Chechetkin wrote: "The synergy of the logistics infrastructure, IT infrastructure and cooperation with tens of thousands of entrepreneurs will allow us to build one of the most useful companies in the life of every Ukrainian."
Farming was the most profitable sector in Ukraine last year, Yuri Lupenko, director of the Agrarian Institute of Economics, tells Ukrinform. Profitability was 23%, compared to 9% for the overall economy. Agricultural enterprises made $3 billion in profit last year, almost one third more than the profits of the entire manufacturing sector.
Private money transfers into Ukraine – largely from workers outside the country — increased by 30% through May, compared to the same five months last year, Bohdan Danylyshyn, head of the Council of the National Bank of Ukraine, writes on his Facebook page. The figure for money sent through banking channels was $4.5 billion.  The central bank expects remittances from labor migrants this to hit $11.6 billion, up 25% over last year.
Ukrainian workers sent home an additional 50% — or $5 billion last year  – through private, unofficial channels – bus drivers, friends and relatives — Olexandr Okhrymenko, president of the Ukrainian Analytical Center, estimates to 112.ua news site. "Now migrant laborers have become the main source of currency in Ukraine, and this trend will be further strengthened in the coming decades…If there were no guest worker money, the dollar exchange rate in Ukraine would be more than UAH 50 UAH for one dollar. Ukraine could not boast of GDP growth of 3.1% for the first quarter of 2018, and it would be impossible to pay back almost one billion dollars of the previous IMF loans." The number of Ukrainians traveling to Russia to work dropped in half last year, largely because salaries in Poland are 50% higher.
A key US Senate sanctions bill could penalize European companies building Nord Stream 2, according to an analysis of a leading version, a 100-page expanded CAATSA bill, performed by Moscow's Kommersant business newspaper. With initial work underway on the € 9.5 billion pipeline, the bill could impact Engie, OMV, Shell, Uniper and Wintershall. Timothy Ash writes of the mood in Washington: "The only question now is determining which sanctions actions are likely to be forthcoming, and how extreme they will be. But the experience from the April 6 designation would suggest that we have to expect the unexpected, assume that no Russian entity/oligarch is necessarily untouchable."
Digital advertising grew by one third in hryvnia during the first half of this year, compared to the first half of 2018, reports the Ukrainian Internet Association. Adjusted for inflation, this would be a 20% increase. Banner advertising is the most popular with 43% of the market, followed by in-stream video – 35%, and popups 8%. About one quarter of all ads went to of social media and instant messengers, such as Facebook, Instagram, Twitter, YouTube, Skype, and Viber.
Ukraine has the cheapest Internet of 91 major countries surveyed by Numbeo, the cost of living website. In the survey for monthly cost of 60 Mbps or more, with unlimited data, Ukraine comes in with a cost of $4.25. By comparison, Russia is $7.10, Poland is $14.07, Britain is $36.56 and the US is $60.69.
Noosphere Ventures, a California venture capital firm, has invested in Space Electric Thruster Systems, a Dnipro company that designs electro-propulsion space thrusters for satellites, Nolan Peterson reports for The Daily Sentinel. Electro-propulsion is a means of thrust that operates in the vacuum of space. Electro-propulsion thrusters are smaller and use less fuel than conventional orbital thrusters. Victor Serbin, founder and CEO of Thruster Systems, says the technology can extend orbital lifespans of geostationary satellites to 21 years, from current lifespans of 12-17 years.
China Harbor Engineering Company Ltd. started Wednesday to dredge the approach channel for Chornomorsk port. Marshalling a dredging fleet of 15 vessels, China Harbor expects to remove 2 million cubic meters of river silt by the end of this year. The $15 million project is designed to deepen depths to 16 meters, allowing the docking of Capesize ships carrying 100,000 tons of dry cargo and of container ships carrying 8,000 containers. Earlier this year, China Harbor dredged Yuzhny port. With their fleet in the area, China Harbor is expected to bid on tenders to dredge Ukraine's two ports in the Sea of Azov, Berdyansk and Mariupol. Bids are due Aug. 31 for that $18.5 million contract to dredge 2.8 million cubic meters.
In the latest step to revive Kherson's 240-year-old shipyard, three ships are under repair in the dry docks, Smart Maritime Group reports. Workers are replacing 120 tons of steel on the Lime, a Moldovan flag dry cargo ship. Work is also underway on two Volgo-Balt river-sea cargo vessels, the Forward and the Renaissance, both Tanzanian flags.
Nextbike, a Germany-based international bicycle rental company, launches service in Kyiv this month. Already in Lviv and 150 other cities in 25 countries around the world, Nextbike has posted on its new Ukrainian/English website a map of 27 locations in Kyiv where people can rent bicycles. The service requires users to have a Nextbike smartphone application connected to a bank account. Scanning a QR code at a rental station unlocks a bicycle.  A rental costs UAH 30 — $1.10 — for every 30 minutes. A 3-monyh season pass valid until Nov. 30 costs UAH 599 — $22. Nextbike has opened an office at Dehtyarivs'ka 51B, near the US Embassy.
On Sept. 28, Ukrzaliznytsa will inaugurate a north-south 'four capitals' passenger train, running Kiev-Minsk-Vilnius-Riga, Evgeny Kravtsov, head of the state railroad, writes on his Facebook page. The weekly, 19-hour train will feature cars painted in the national colors of blue and gold, a rolling advertisement for Ukraine. Separately, on Thursday, a modern InterCity train ran on a test run from Lviv to Uzhgorod, through the new Beskydy Tunnel. The ride took 4.5 hours, compared to seven hours for regular service. Air service is to return to Uzhgorod next year.
For comments and story tips, Brooke is reachable at: jbrooke@ubn.news