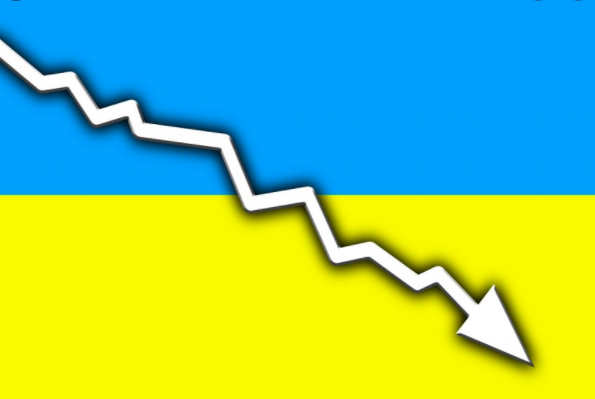 The World Bank predicts that Ukraine's economy will shrink this year by 3.5%. This moderate forecast is contingent on the virus subsiding in the second half of the year and on Ukraine reaching an agreement with the IMF. If those two conditions are met, the Bank says, Ukraine's economy should return to its path of moderate growth, growing next year by 3%. In 2019, Ukraine's GDP grew by 3.2%, and in 2018, by 3.4%.
The Rada is to meet Monday to debate two items needed for an IMF deal: a revised state budget, and, the 'anti-Kolomoisky' financial bill. All 16,335 amendments to the financial bill are to be 'technically processed' by the end of today, Voice MP Yaroslav Zheleznyak, member of the Rada finance committee, tells Interfax-Ukraine. Next week, the government plans to try to win passage of this bill under a special expedited procedure, writes Concorde Capital.
To help Ukraine's beleaguered energy producers during the quarantine period, the government has placed a 65% duty on most coal imports from Russia and has stopped electricity imports from Russia and Belarus through May 24.
About 10% of Ukrainians working in Poland have come home in the last three weeks, estimates LIGA.net. Through Tuesday, 143,200 left Poland, according to Agnieszka Golias, spokeswoman of Poland's State Border Service. Last year, Ukraine's embassy in Warsaw estimated 1.5 million Ukrainians were working in Poland. To encourage Ukrainians to stay, Poland's Health Ministry says that all will receive free Covid-19 tests and, if positive, free treatment. Poland's Sejm recently approved an anti-crisis program that gives labor migrants automatic extensions of work visas and residence cards for the length of the epidemic, plus 30 days.
Ukraine's publicly confirmed cases of Covid-19 have increased by 13%, to 1,892, reports the Health Ministry. Deaths are up 9%, to 57. In Kyiv, cases jumped by almost one third, to 335, Mayor Klitschko reports. Of the 41 new cases, only six have been hospitalized, while the rest are being treated at home. Almost one quarter of the nation's cases are in Kyiv City and Oblast.
Health Minister Maksym Stepanov warns in a video on the ministry's Facebook page: "To put it simply, the number of patients is increasing so much that there are not enough doctors to help them, nor medicines, nor beds in hospitals."
The peak is expected next week, between this Sunday's Western Easter and the following Sunday's Orthodox Easter. Authorities encourage faithful to watch Eastern services from home. Police ask visitors to cemeteries to wear medical masks and to not go in groups. Ukrposhta plans free delivery of Easter cakes. On Thursday, Zelenskiy cited a survey that said 70% of Ukrainians support the government's lockdown measures and only 3% plan to go to church at Easter.
The virus has infected 26 people at Kyiv's Pechersk Lavra, headquarters of Ukraine's Moscow Patriarchate. Reuters reports that last month, the Patriarchate said coronavirus was caused by human sin and could be fought with hugs, prayers and fasting. It now follows the government lockdown, moving church services online, disinfecting buildings and offering to house patients in monasteries.
Of the 175 Ukrainians undergoing treatment overseas for Covid-19, 69% are in Italy, home to thousands of Ukrainian elder care workers. Ukraine's Foreign Affairs Ministry lists the other top nations with hospitalized Ukrainians: Greece – 22; Spain – five; Germany and Poland – four each; Austria – three; and US – two. Five Ukrainians have died abroad: four in Italy and one in France.
In the post-Covid world, "Ukraine has a unique opportunity to become a key Eurasian technology, infrastructure, manufacturing and agribusiness nexus, a critical link in the new 21st century global supply chain economy," Daniel Bilak, former head of UkraineInvest, writes in a forward looking piece in the Kyiv Post. Bilak calls for 'doubling down' on the digitization of Ukraine's economy and creation of an Infrastructure Investment Authority "to leverage the approximately $6 billion in unspent international financial institution funding to promote financing necessary to build roads, ports, bridges, railway and river logistics and power generation plants."
UIA has asked the government for a $50 million stabilization loan from a state bank at a discounted interest rate of 5%-6%, CEO Yevhen Dykhne tells Interfax news service. The airline expects to lose a minimum of $60 million this year due to travel curbs used to combat the spread of the coronavirus. Dykhne also said talks are ongoing with UIA's owners for support. The airline is believed to be controlled by Ihor Kolomoisky.
UIA is working through 27,000 calls from passengers seeking to re-book or get refunds on tickets for travel during the quarantine, Dykhne tells Interfax-Ukraine. Quarantine regulations forced the airline to close its call center, which employed up to 600 operators in an open space format. Instead, requests are largely handled by email, by about 100 people day. Dykhne expects Ukraine's air market to contract this year by 30-40%.
If the coronavirus shutdowns continue through June, half of the world's airlines will disappear, Alexandre de Juniac, director general of the International Air Transport Association warns in an interview with France Info. Airlines face $35 billion worth of ticket returns and will need $61 billion to get through the second quarter. Separately, Ukraine's aviation industry will lose about $500 million in the crisis, estimates the Aviation Committee of the Chamber of Commerce and Industry of Ukraine.
To speed delivery of Ukrainian mail orders from China, China's AliExpress has started two cargo flights a week to Riga, Latvia. From there, Ukrposhta has contracted Ukraine's Eleron airlines to fly packages to the new international air delivery hub in Lviv. "Tomorrow, the first such aircraft will bring 4.1 tons of parcels," Igor Smelyansky, CEO of the state postal service, wrote yesterday on Facebook.
Ukraine's An-225 Mriya, the world's largest aircraft, returns to commercial service, landing Wednesday at Warsaw Chopin Airport. Flying from China, the Mriya will carry 7 million P2 masks, several hundred thousand protective suits and several hundred thousand helmets, reports Poland's Rynek Lotniczy. KGHM Polska Miedź and Grupa Lotos have a contract to deliver 400 tons of medical cargo, a volume that necessitates several Mriya flights from China. Until March, the Mriya was out of action for 18 months as the vintage 1988 cargo giant underwent a partial modernization.
The US Embassy has arranged a charter flight to fly US citizens and green card holders from Kyiv Boryspil to Washington Dulles International Airport next Wednesday. The deadline for applying for a seat is tomorrow noon. The Embassy does not say how much the one-way flight will cost. Passengers have to sign a promissory note pledging to reimburse the US government after the flight. More details are on the Embassy website.
From the Editor: I grew up reading Mad magazine, a satirical magazine for American adolescents. No one at Mad could have dreamed up the yarn that Katya Gorchinskaya unspools for weekend reading on RFE/RL. Last month, as the health crisis of the century bore down on Ukraine, then-Health Minister Ilya Yemets held up purchases of medical equipment until he could install his own man, Volodymyr Hryshkovets, as deputy in the national medical procurement company. Raising a red flag about Hryshkovets' procurement approach was his conviction last year for four instances of shoplifting from the Metro hypermarket in Zhytomyr. Goods included: red caviar, cured meat and Snickers bars. Who needs parody when you can read the news? With Best Regards, Jim Brooke  jbrooke@ubn.news