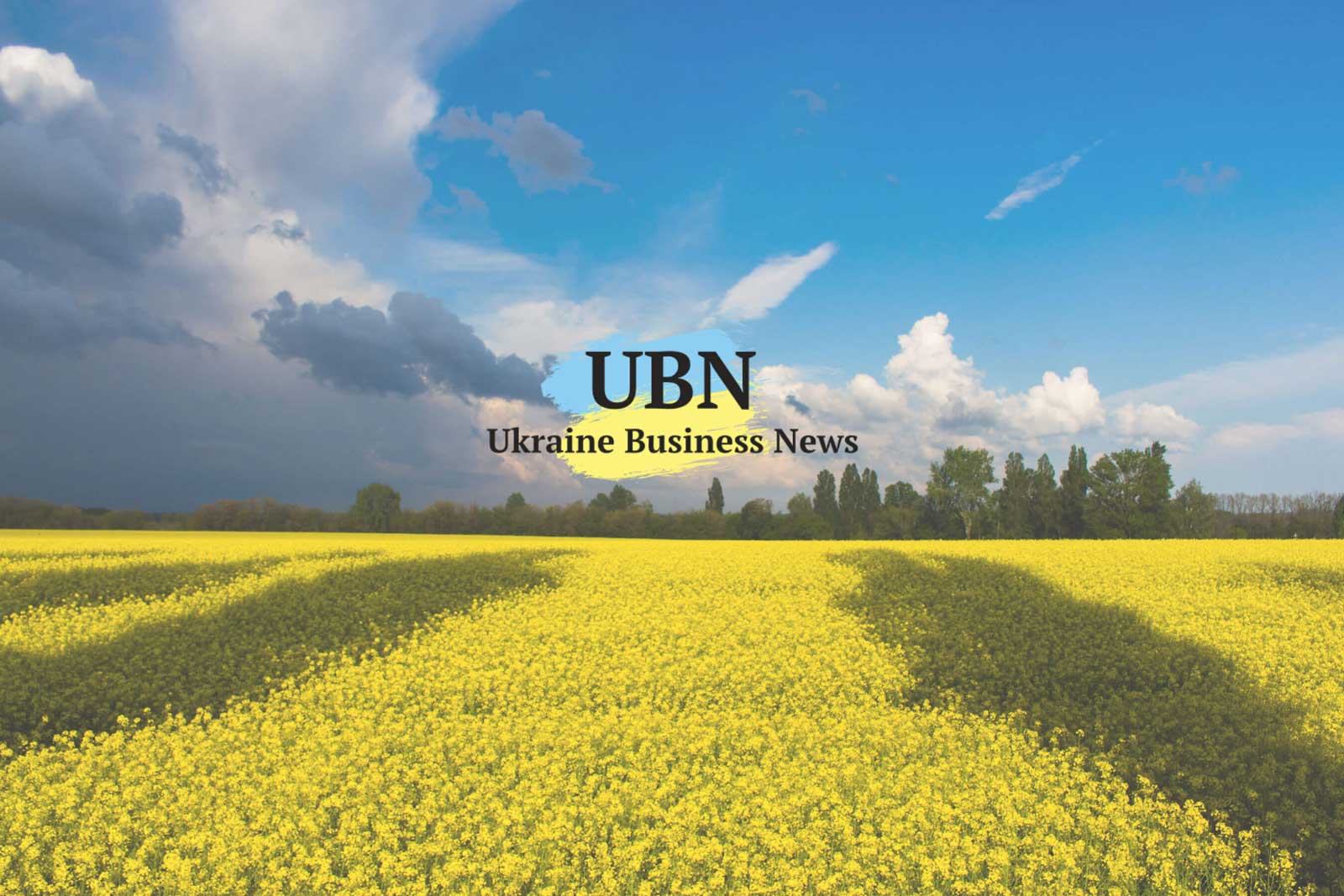 Friday, 18 May
Radical Forex Liberalization Law Advances; More of the Economy is Cashless; Trade deficit Widens on Machinery Imports; Strikers Demanding 1,000 Euro Salary Shut ArcelorMittal; Kyiv's Sikorsky Airport Aims to Increase Passengers by 1 million
The Rada approved Thursday in the first reading "On Currency," the biggest foreign exchange liberalization in a generation. "The law will move Ukraine's foreign exchange regulation from a position of 'if it's not expressly allowed, it's forbidden' to 'if it's not expressly forbidden, it's allowed,' Yakiv Smolii, governor of the National Bank of Ukraine, wrote Wednesday in CNBC.com. Confident of approval of this presidential bill, Smolii wrote "liberalization of our arcane foreign exchange controls will make Ukraine a much more investor-friendly place."
Cashless payments – by credit or bank card – rose to 44.4% of transactions in the first quarter of 2018, the National Bank of Ukraine reports. By comparison, this indicator was only 12.4% in 2012. The growth reflects a steady shift of Ukraine away from an off the books economy. As of April 1, there were 34.8 million active cards, more than one for each adult Ukrainian. The country has 257,700 payment terminals and 18,600 ATM machines.
Encouraged by Ukraine's 3.1% first quarter growth, Prime Minister Groysman tweeted: "Further growth of 5% or more is absolutely realistic." Speaking later to government officials in Kharkiv, he said: "The key priority of the government is the economy…and growth is an opportunity to provide people with work, salary, it will change life in the country in many spheres." From Washington, Atlantic Council Economist Anders Aslund tweets: "Ukraine: finally some good economic news. Gross domestic product rose a preliminary 3.1% yoy in Q1 after growing only 2.2% in Q4 2017."
Ukraine's first quarter 2018 trade deficit is up 51% compared to the same period last year, the Sate Statistics Service reports. Fueling the $1.2 billion deficit was a 20% jump in machinery imports. This could mean that factories are modernizing.
A strike by locomotive engineers demanding monthly pay of 1,000 euros is paralyzing ArcelorMittal Kryviy Rih. Employing 21,000 workers, the steel company is the largest foreign investor in Ukraine, recording $9 billion in investments. The company says the rail action, supported by some workers of Ukrzaliznytsia, the state railroad, has rippled through the conglomerate, causing shutdowns of iron mining and steel making, and threatening the company's 5-year, $1.5 billion investment plan. In face of growing worker wage demands this spring, the company raised average salaries on May 1 by 20%, to the hryvnia equivalent of 453 euros.
Real, post-inflation wages were up 9.5% in March, compared to March 2017, the State Statistics Service report. The average nominal wage of full-day workers was UAH 8,382, or $316.
Russia's new bridge over the Kerch Strait could cost Ukrainian steelmakers 1 million tons of metal exports annually, Ukraine's Infrastructure Ministry estimates. The U.S. State Department said Tuesday the bridge "impedes navigation by limiting the size of ships that can transit the Kerch Strait, the only path to reach Ukraine's territorial waters in the Sea of Azov." If Russia uses the bridge to block traffic, two Ukrainian regions – Zaporizhia and Donetsk – would be land locked. Concorde Capital's Zenon Zawada writes: "Ukrainian entities can expect to win many decisions in Western courts that reward large sums of damages incurred from the bridge's illegal construction…We expect many of eastern Ukraine's biggest manufacturers will sue the Russian government to recover these losses."
Ukraine is carrying out two major Black Sea port projects this year: modernization of Yuzhny and construction of a container terminal in Chornomorsk. "This is a significant step forward in terms of the quality, the scope, and the new global business approaches that will be introduced in Ukraine," the Ukrainian Sea Ports Authority said, citing Infrastructure Minister Volodymyr Omelyan.
Mykolayiv's Black Sea Shipyard has completed repairs this spring on two boats from China Harbor Engineering Company Ltd. One was a floating crane, the other a grappler dredger. In the last year, Beijing's China Harbor won tenders to dredge Chornomorsk and Yuzhny.
Agrarian receipts – or loan pledges against future crops – raised $65 million for 275 small and mid-sized farmers this year, International Finance Corporation reports. Started five years ago with Swiss technical assistance, the IFC program now is spreading across this country. The system generates operating and investment capital for farmers in Ukraine, a nation where land titles can not be used as collateral.
Kyiv's Sikorsky (Zhulyany) Airport plans to handle 1 million more passengers this year, a 56% increase over last year, Denis Kostrzhevsky, the airport's board chairman, tells Interfax. Through March, passenger traffic is up by 50%, on track for Ukraine's second busiest airport to handle 2.8 million passengers this year, the airport official predicts. Located 7 km from the city center, the airport is spending $20 million this year to expand Terminal A, the main terminal which opened in 2012. Long term, the airport would like to extend its runway by 25%, to 3,000 meters, to allow landings by Airbus A321 and Boeing 737-900.
Sikorsky's growth will come from new flights. SkyUp, a new discount airline, owned by the JoinUp travel group, plans to make Sikorsky its hub, basing three Boeings there this summer. SkyUp will have domestic flights to Kharkiv, Lviv and Odesa and international flights to Barcelona, Dubai and Larnaca. Starting in June, Wizz Air plans to add direct flights to Berlin, Hanover, Lisbon, Tallinn and Vienna. Also this summer, Ernest Airlines starts flights to Bologna and LOT Polish to Bydgoszcz.
Ukraine International Airlines has received four new Boeing 737-800s, two wide body Boeing 777-200ERs. The 737s will be used for medium haul flights, largely to Europe and Turkey. The 777s will be used on long haul routes, to New York, Beijing and Bangkok. With 44 jets now in its fleet, UIA expects to receive later this year two more 777s and two Embraer 195s regional jets.
Fresh from winning the 2018 Europe Prize – awarded last month by the Parliamentary Assembly of the Council of Europe, or PACE – Ivano-Frankivsk, Western Ukraine's second largest city, launches next month a drive to raise $23 million in public financing to recycle a Soviet-era gas meter factory into an incubator for IT and other startups. With 2,000 square meters of already converted, Yuriy Fylyuk, CEO of Teple Misto, tells the UBN that the 5-year goal is to refurbish another 25,000 square meters of the massive Promprylad factory, located on the city center's southern edge. He said the goal is not to suck tenants out of existing office space, but to create new jobs for the city's population, which is growing at 4% a year.
Photo: Yuriy Fylyuk, organizer of plan to recycle a 30,000 square meter Soviet-era gas meter factory into a hub for startups in central Ivano-Frankivsk (James Brooke)
UBN Morning News is reported by UBN Editor in Chief James Brooke, a former New York Times foreign correspondent and Bloomberg Moscow bureau chief. For comments and story tips, Brooke is reachable at: jbrooke@ubn.news