February's Ramstein meeting inspires cautious optimism about long-range missiles and aircraft for Ukraine.
Friday, February 3, 2023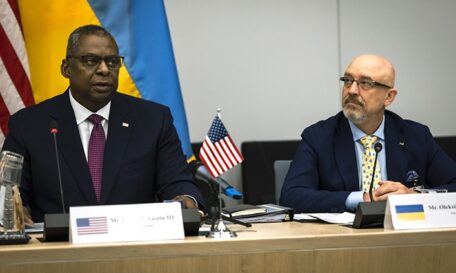 According to Deputy Chairman of National Security, Defense, and Intelligence Yehor Chernev, Ukraine's partners have realized that the future of the EU depends on the number of weapons they transfer to Ukraine. And the latest Ramstein signals that the West is moving from attempting to deter the Russian Federation to destroying its army on Ukrainian territory. "Giving us modern tanks and a significant number of armored vehicles, as announced at the last meeting in the Ramstein format, indicates that no one will negotiate with Russia. There are still questions about the number of tanks and other nomenclature, for example, F-15 or F-16, or long-range missiles," Chernev noted.
Support UBN team