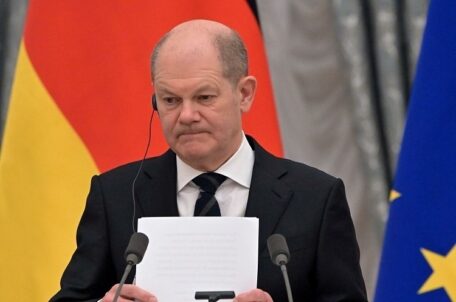 Tuesday, April 26, 2022
EU Parliament members appeal to Scholz over the Russian energy embargo.
 Fifty members of the European Parliament have called on German Chancellor Olaf Scholz to impose an energy embargo on Russia. Deputies note that the EU has imposed unprecedented sanctions against Russia but has so far failed to persuade Putin and his generals to end the war in Ukraine. They stress that EU member states have been unable to agree on a full energy embargo against Russia, and the EU continues to pay about €800M a day into Putin's pocket to help fund his military machine. If this situation persists, the EU will pay about €200B for Russian energy by the end of 2022, said members of the European Parliament. This fact puts the EU in a morally difficult position. However, it is known that a number of EU member states and companies have already declared a de facto embargo on Russian energy.