Estonia proposes that the EU invests €4B to increase the production of shells for Ukraine.
Friday, February 17, 2023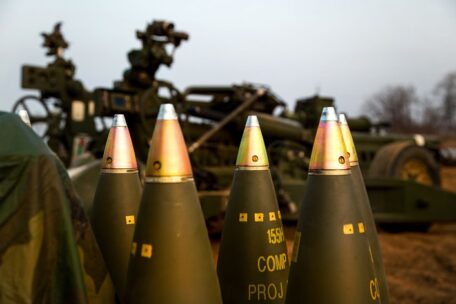 As Bloomberg writes in a letter sent to EU member states, Russia fires as much ammunition in one day as Europe can produce in one month. Therefore, Estonia believes the EU should start building its defense and industrial potential. The country proposes a plan that involves increasing production capacity sevenfold and producing 1 million 155 mm shells within the next six months, which Ukraine needs to repel Russian aggression. The letter indicates that Ukraine uses an average of 60,000 to 210,000 artillery shells per month, while Russia uses 20,000 to 60,000 shells per day. The European defense industry can produce only 25,000 shells.
Support UBN team