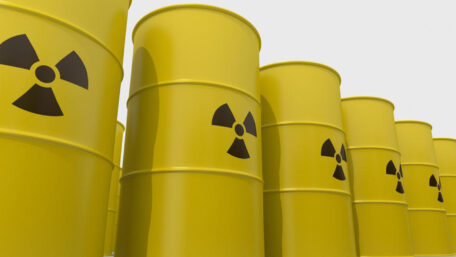 Wednesday, June 1, 2022
Energoatom will purchase nuclear fuel from Westinghouse worth $50M.
"Ukraine State Enterprise Energoatom has raised a UAH 1.5B ($50M) loan from Ukrgasbank to buy fuel from the US company Westinghouse in 2022. The company plans to use borrowed funds to increase the purchase of American fuel and ensure the efficient operation of Ukrainian nuclear power units after the abandonment of Russian nuclear fuel," the NNEGC said in a statement. According to Energoatom, at the beginning of a full-scale Russian military aggression, the company abandoned purchases of Russian-made nuclear fuel. Currently, Energoatom is the operator of all four operating nuclear power plants in Ukraine.