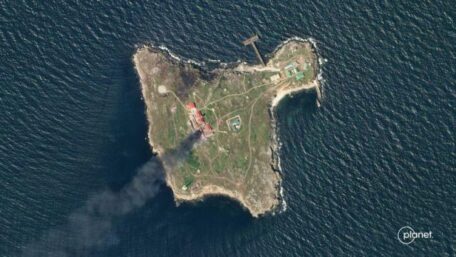 Monday, July 11, 2022
Due to the recapture of Snake Island, the passage of grain ships has reopened.
 Thanks to the liberation of Snake Island from the Russian invaders, the mouth of Bystre has become available for the passage of freight ships carrying agricultural products, reported the press service of the Seaports Administration of Ukraine. "Shipping through the Danube-Black Sea Canal has been restored, and many ships are anticipating passage through the Sulina Canal. Now, it is possible to use the channel of the Danube-Black Sea River for the entry and exit of ships transporting agricultural products," said the Seaport Administration. It is reported that two barge-towing vessels have already passed through the mouth of Bystre to their destination.