Due to the hostilities in Ukraine, 39 gas distribution stations have been shut down.
Wednesday, April 20, 2022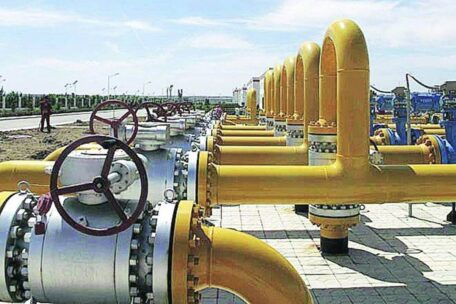 As of today, 39 gas distribution stations (GDS) have been shut down in Ukraine due to enemy shelling, reported the Gas Transmission System Operator of Ukraine (GTSOU). Currently, 39 GDS in six regions of Ukraine remain disconnected; 80% of them are in the Luhansk, Donetsk, and Zaporizhia regions, where active hostilities continue. However, "GTSOU specialists will resume gas transportation to settlements in Ukraine as soon as an opportunity arises, often under fire," the statement reads. As well, the GTSOU is actively working to restore the gas transmission infrastructure in the territories of Kyiv, Chernihiv, and Sumy regions that have been liberated from the invaders.
Support UBN team