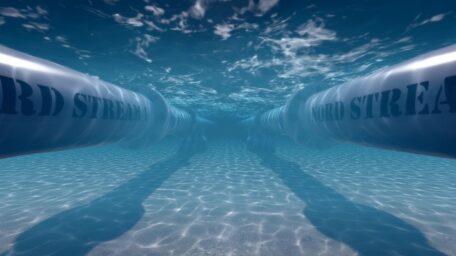 Friday, December 16, 2022
Canada has renewed sanctions against Russian Nord Stream.
The Canadian government has renewed sanctions on turbines for Russia's Nord Stream gas pipeline, which were lifted at the request of Germany in the summer, Canadian Foreign Affairs Minister Melanie Joly said. The decision was based on changes in the circumstances that led to the exemption from sanctions and also that the exemption no longer serves its original purpose. Canada made this decision following negotiations with Ukraine and Germany. Since June 2022, Gazprom has reduced gas supplies through Nord Stream, allegedly due to problems with gas turbines. Canada, Germany, and Ukraine declared that the Russian Federation was blackmailing Europe in this way. Nevertheless, on June 10 and at Germany's request, Canada decided to return the turbine from the Siemens Energy plant in Montreal, and since then, it has remained at one of Siemens' German facilities. The exception to the sanctions did not apply to one turbine, but to six, because of future repairs.