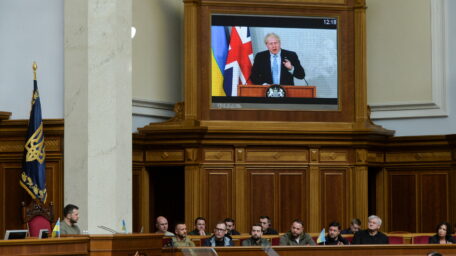 Wednesday, May 4, 2022
Britain will allocate another £300M of military aid.
 Britain will provide Ukraine with another £300M of military assistance ($375M), including electronic warfare equipment and counter-battery radar systems, reported Reuters. London has already provided £200M in aid. In particular, the British government sent more than 5,000 anti-tank missiles and five air defense systems, and ammunition to Ukraine. In addition, the office of Prime Minister Boris Johnson said that, among other things, the United Kingdom would offer Ukraine night vision devices, means of jamming satellite navigation, heavy drones, and armored vehicles for civilian officials.