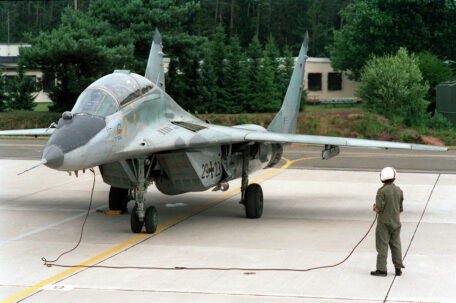 Tuesday, May 10, 2022
Britain assists Ukraine in obtaining Soviet-era aircraft.
Britain would support and assist Poland or other Central and Eastern European countries if they wanted to hand over their Soviet-style fighters to Ukraine, said the British Defense Minister, Ben Wallace. He said Britain would support "any country that makes such a decision" and would protect their right to do so. Following rumors in March that Poland could hand over its MiG-29s, familiar to Ukrainian pilots, to Ukraine in cooperation with the US, the plans did not materialize, allegedly because of the White House's position. Wallace said that Poland then supported the idea of ​​such a transfer and did not abandon this position. "If Poland decided to do that, we would support them," Wallace said, adding that Britain could help close the shortage of aircraft.