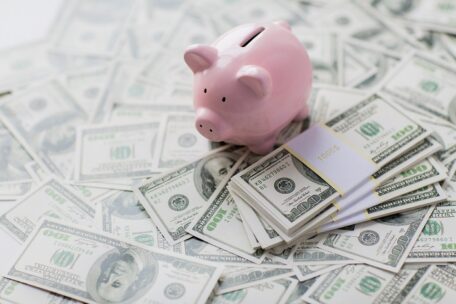 Wednesday, January 25, 2023
At the end of the year, Ukrainians deposited UAH 47B in banks.
The deposit portfolio grew in December, as it had in previous months. According to the National Bank, Ukrainians deposited almost UAH 35.9B into bank accounts. At the end of 2022, the hryvnia portfolio increased by 6.4%, to UAH 596B, and foreign currency deposits increased by $312M. The foreign currency deposit portfolio increased by 3.5% to $9.1B. In total, the deposit portfolio in all currencies increased by UAH 47.3B ($1.3B). Rates on hryvnia deposits in banks also rose last month, with an a monthly average rate of 0.6%, which is 12.1% per annum. Conversely, the yield on foreign currency deposits continued to decrease, by 0.1% on average, or 0.6% per year.