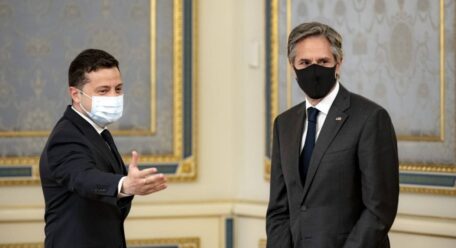 Wednesday, January 19, 2022
Antony Blinken heads to Ukraine and Germany.
During his visit to Kyiv, the US Secretary of State Antony Blinken will hold meetings with Ukrainian President Volodymyr Zelensky and Ukrainian Foreign Minister Dmytro Kuleba on January 19, announced the US Department of State. After the meetings in Kyiv, on January 20, Blinken will leave for Berlin, where he is scheduled to meet with German Foreign Minister Annalena Baerbock. The visit to Kyiv will be a "continuation of close coordination between Ukraine and the United States to deter Russia from further aggression," the statement said. After visiting Ukraine and Germany this week, US Secretary of State Antony Blinken will meet with Russian Foreign Minister Sergei Lavrov in Geneva.