Another Ukrainian seaport has been put up for sale.
Tuesday, February 7, 2023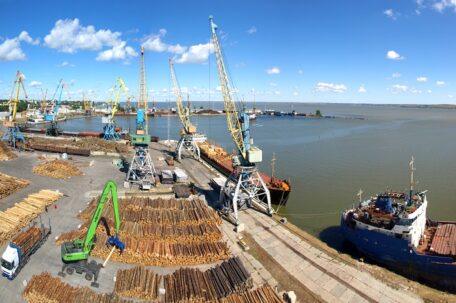 On March 3, the State Property Fund will hold a privatization auction to sell the Bilhorod-Dniester Sea Trade Port. This will be the second privatization of the port in Ukraine's entire history. The starting price is UAH 187.6M ($5.1M). It is noted that the port has been unprofitable in recent years, with the loss ranging from UAH 23.5-28.5M in 2019-2021. A negative trend was observed in 2022 as well – in 9 months, the port suffered a loss of UAH 2.9M. In addition, the port accumulated UAH 104.7M in overdue payables and owed UAH 13.7M in wages. Due to the war, the port is blocked from the sea. However, cargo transshipment takes place in a dry port status. The port is located on the western bank of the Dniester estuary and has exits to 10 berths. It includes nine ships, four locomotives, 18 gantry cranes, and 56 vehicles.
Support UBN team