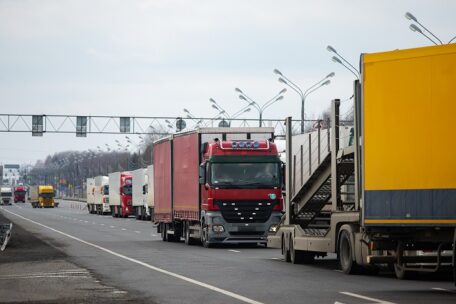 Monday, December 12, 2022
An electronic queue for trucks has begun operating on the Polish border.
On December 12, the Electronic Border Crossing Queue for cargo vehicles began functioning at the Yagodyn-Dorogusk international checkpoint on the border with Poland, Ukrainian border guards reported. It is noted that eCherga will organize and increase the transport flow of cargo vehicles. Carriers will be able to plan the day and time of arrival at the checkpoint because they will know when it is their turn to cross the border. This will allow carriers to minimize the time spent in the queue and reduce the cost of transporting goods. Moreover, the use of the electronic queue is free.