American financial institution DFC allocates $250M in loans for small businesses and promises another $1B in investment.
Wednesday, February 1, 2023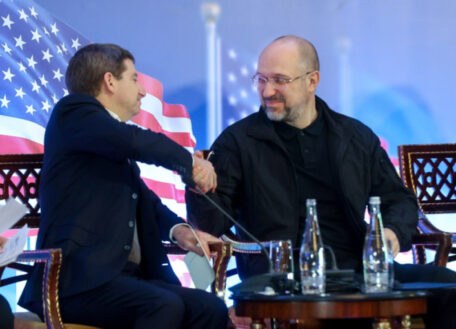 The US International Development Finance Corporation (DFC) is mobilizing $250M to develop Ukrainian small and medium size businesses. The funds will be transferred to banks that will in turn lend to Ukrainian entrepreneurs, announced the CEO of DFC, Scott Nathan, at the American Chamber of Commerce Event in Kyiv on January 31. The corporation is also temporarily relocating a team from Washington to Ukraine to help find borrowers and invest in technology and health care. Nathan noted that Ukraine's private sector demonstrates stability and should contribute to attract investment in Ukraine's development. The corporation aims to implement high-quality projects that align with the highest industry standards in the coming months and years in Ukraine, said the CEO of the US government's development finance institution.
Support UBN team