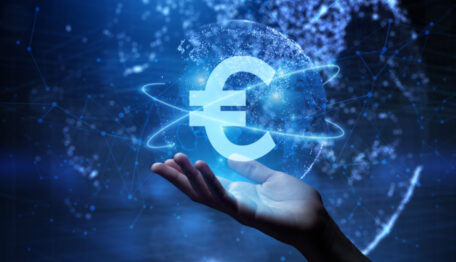 Monday, September 19, 2022
Amazon and four other companies will develop a digital euro prototype.
The European Central Bank has chosen five companies to develop a digital euro prototype, writes Bloomberg. They are the American technology giant Amazon, the Spanish CaixaBank, the French Worldline SA, the Italian Nexi SpA, and EPI. "The purpose of this prototyping is to test how well the digital euro technology integrates with the prototypes developed by these companies," the ECB said. It is predicted that the ECB will become one of the first central banks of a developed economy to issue a digital form of its currency. Bank officials indicate that implementation is possible by the middle of this decade. Currently, the bank is in the two-year investigation phase of the digital euro project and has not made an official decision on the launch of the digital currency.