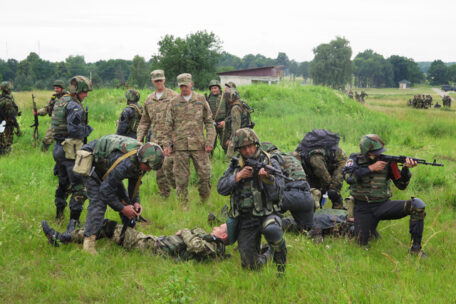 Friday, October 7, 2022
Almost all NATO and EU countries are participating in training programs for Ukrainian service members.
 According to the Minister of Defense, Oleksii Reznikov, "practically the entire NATO bloc and other EU countries that are not NATO members, such as Sweden and Finland, have joined the training programs." According to the minister, in addition to the well-known British program, Norway, Denmark, Sweden, Lithuania, Latvia, Estonia, Poland, Slovakia, and the Czech Republic joined the training of Ukrainian soldiers as part of the agreements reached at the Copenhagen donor conference. In addition, the Minister of Defense of Germany announced joining these initiatives during a recent visit. Reznikov notes that the British program alone envisages the training of 30,000 Ukrainian soldiers.